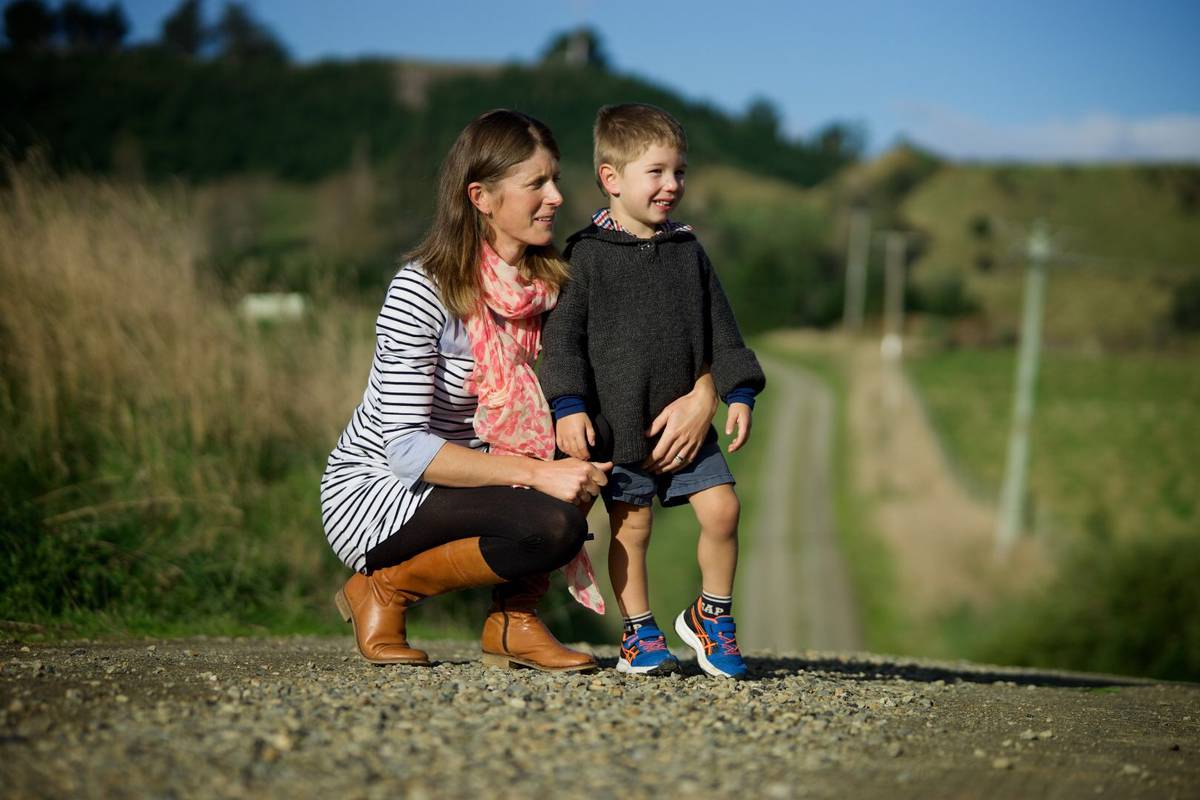 The death of Nadine Tomlinson and her 3-year-old son, Angus, on a farm in the north of Otago was the worst nightmare of the community, say the local population.
For husband and wife Scott Tomlinson it was "24 hours of hell".
The couple died on Sunday afternoon after they had crashed into a reservoir at their family farm near Waihemo.
Jan Wheeler, district chairman of Waihemo, said that the heart of the whole community went to the family.
"It's the worst nightmare and so sad, it's sad for the community and sad that the district and the whole farming community will feel for this family all over NZ – they're in our prayers," she said.
It has been reported that Tomlinson was steering the tractor with a trailer and lost control.
Emergency services were called to several million dollars in Dunback-Morrisons Rd at 5 pm after the incident.
Yesterday afternoon the police said the diving team had repaired the bodies of Tomlinson and her son.
Scott Tomlinson told Stuff that he and their other son, 18-month-old Sam, had been looking for them two hours after they left the tractor to do a few laps on the farm.
He knew immediately what had happened when he encountered ditches in the vicinity of the irrigation reservoir.
"I could not see the tractor, I could only see skid tracks that entered the dam and I knew where she was.
"It has been 24 hours of hell, but with time it will sink in. At this stage there is plenty going on [that] it has kept the days going, "he told Stuff.
Scott Tomlinson said his wife was a hard-working, driven woman who loved farming. Angus was full of life and enjoyed spending time with his mother and being on the tractor.
Their death was a "freak accident," he said.
Locals believed that recent rain that soaked the soil was probably a factor.
"It is a steep countryside where it happened and we have had a lot of rain, so the soil is very wet and it is clay soil – it's just hard to move around," said Wheeler. "We have been on our farm for 35 years and my husband is very careful, he knows exactly how dangerous it is."
The mayor of Waitaki, Gary Kircher, said that having children on tractors was a "normal and important part of growing in the New Zealand countryside." This has been happening for generations – a child in a vehicle is at risk.
"I do not think anyone should make a phone call from afar about what is right and what is wrong, it is part of growing up on farms and children who are going to work with their parents, can be positive."
A local woman who did not want to be mentioned told the Herald that she knew Tomlinson and her family. They were "nice", "really hard workers" and "very nice people", the woman said.
"It's terrible, it's really terrible."
Constable Nathan Bobbette, from Palmerston, said that relatives who were together yesterday were desperate. "It is a tragedy for the family, the whole family here and her husband are all very upset.
"It's just a tragic accident that happened on their family farm."
WorkSafe is researching.
Nadine Tomlinson grew up in a sheep and arable farm in Clinton and completed an agricultural grade at Lincoln University.
After having been on the Noordereiland for a number of years, she left for her OU abroad. Upon her return, she joined Ballance Agri-Nutrients as a field consultant.
She married Scott and moved to East Otago, where the couple founded a family. Nadine still did part-time work for Ballance in her farm sustainability team.
Scott Tomlinson was raised on a farm in North Canterbury, where his parents had a breeding and finishing activity.
Dunback Hotel owner Liz Moir said the accident had shocked and upseted the small Dunback community.
"It's just a terrible tragedy, people are very angry that two people have lost their lives." You must be safe at work. "The feeling in the hotel last night was sad that two people from the area lost their lives."
Otago federal farmers president Simon Davies said it might be time to look at the policy on agricultural machinery and children.
Davies said that the family, their friends and the community must be given time to process before any action is taken or an assessment is made.
However, the national FF president Katie Milne said the event was heartbreaking, but to ask for a repeat was a flashy reaction.
Source link