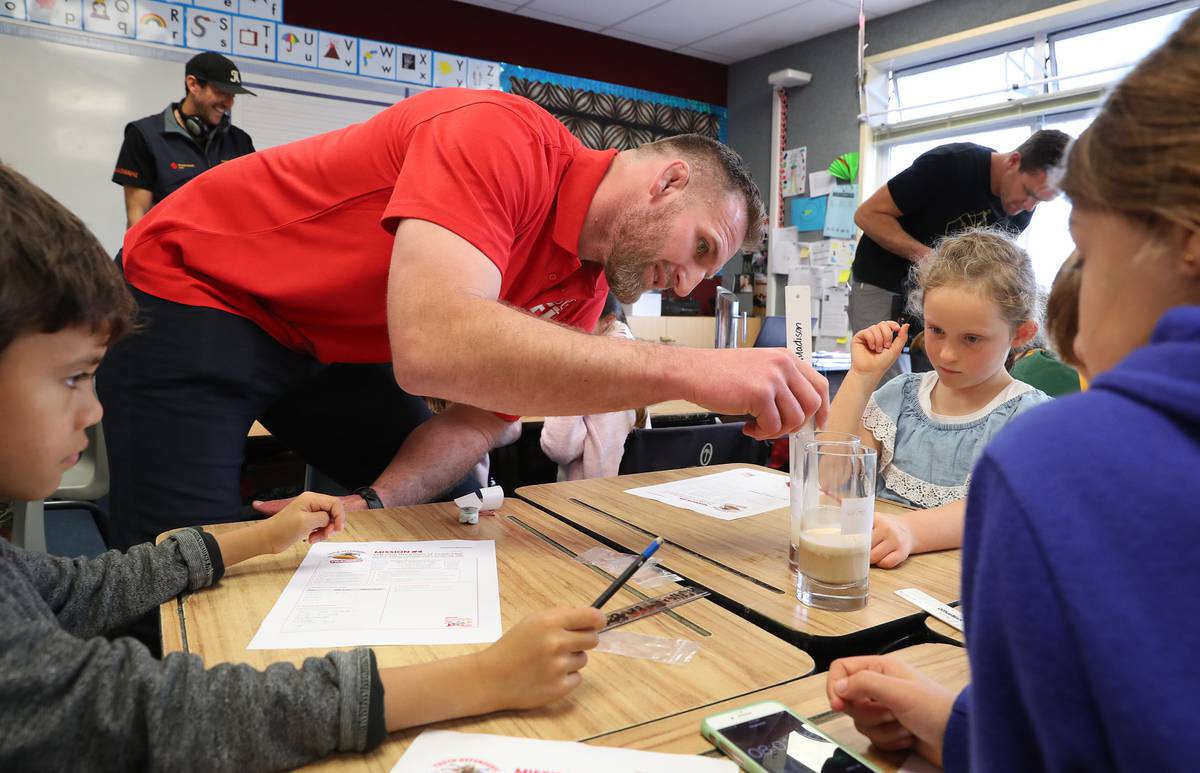 Most parents know how difficult it is to have children brush their teeth – but a group of students may now be more enthusiastic about the task thanks to a visit from All Blacks Captain Kieran Read.
Read surprised students at his old primary school, Opaheke School in Papakura, with a visit today to help them improve their oral health.
He surprised the students at the meeting and taught a class of 7-year-olds about how sugar influences teeth with the help of a scientific experiment with sugar and yeast.
When sugar was added to a mixture of yeast and warm water, it foamed – just like the way sugar creates plaque in your mouth.
The figures from the Ministry of Health showed that 29,000 children younger than 15 years had teeth removed due to decay, abscess, infection or gum disease in 2015-16.
During the same period, more than 6600 children under the age of 12 needed general anesthesia to remove one or more rotten teeth – with the highest percentage for children under 10 years of age.
Source link