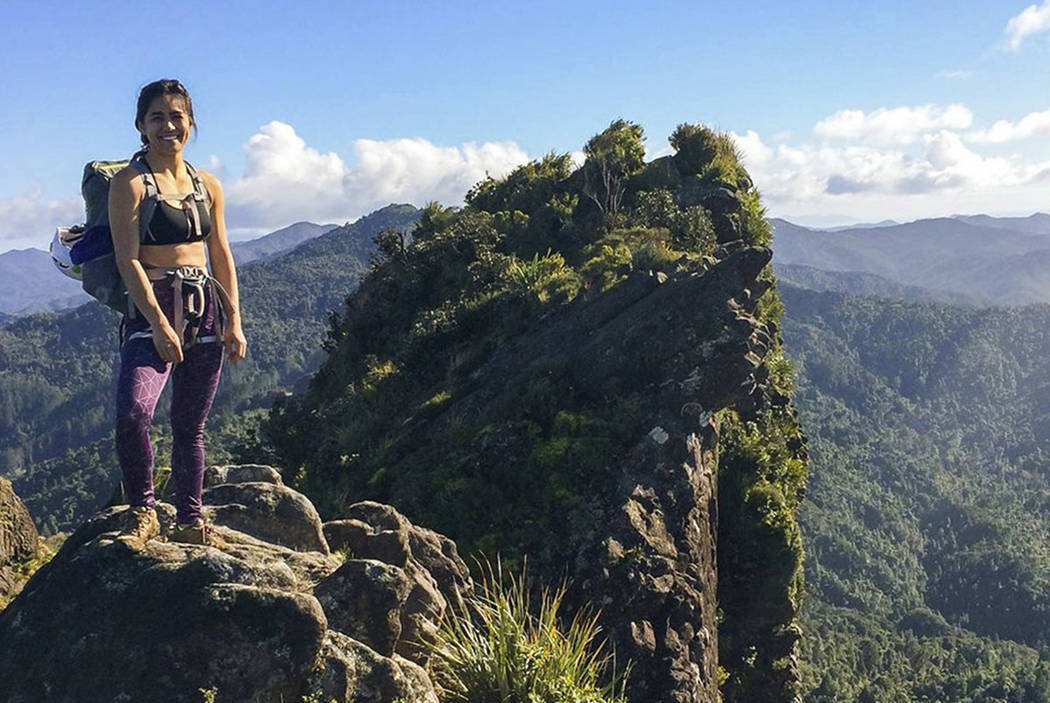 WELLINGTON, New Zealand – The family of an American scientist who died while climbing in New Zealand, urges other climbers to carefully consider their dependence on equipment permanently attached to rock faces.
New Zealand police identified Friday the woman who died as the 28-year-old Lauren "Kimi" Worrell, who had just received a master's degree from the University of Auckland. A LinkedIn page indicates that Worrell worked as an environmental expert in the San Francisco region.
The Worrell family made a statement through the police that Kimi was an enthusiastic lover and rock climber. They said they died Sunday while they were preparing for a challenging 400 foot cliff at Castle Rock, near the town of Whitianga on the North Island in New Zealand.
The family said death was still being investigated, but they wanted to highlight the problem by relying on equipment on the rock face.
"This equipment will naturally be influenced by UV rays and other elements of nature that affect the condition and reliability," said the family.
Friend Richard Graham climbed with Worrell and took a picture of her on a rock, not long before she died.
"Kimi was unique in its kind, a stunner of positivity and enthusiasm with which it was impossible not to laugh," Graham wrote on Facebook. "I wish more than anything else that I had the opportunity to spend more time with her, to see where life brought us, but I am so grateful for the time we had."
The family said that Worrell had just received an A-plus for her dissertation on sustainable transport policy, an area in which she intended to work.
A crowdfunding page has been set up in Worrell & # 39; s name to raise money to replace landlines and hardware on climbing sites around New Zealand.
The family, traveling from California to New Zealand, said they wanted to thank two mountaineers who were trying to save Worrell, search and rescue teams, police, friends and the American consulate.
The LinkedIn page indicates that Worrell graduated with a bachelor's degree from the State University of New York, where she was also the director and co-founder of an a-capella singing group and served on the President's student advisory board.
Source link