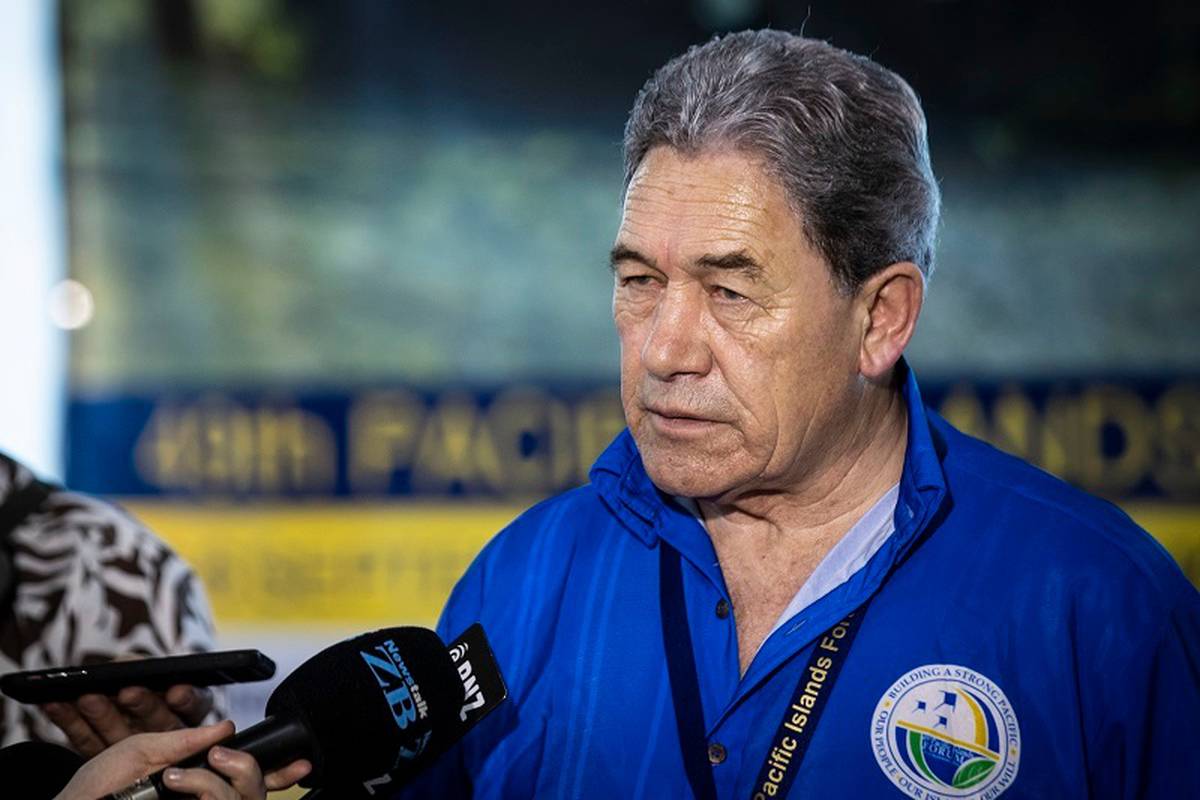 COMMENTARY:
Winston Peters would be a big challenge for lip readers.
Our feisty Minister of Foreign Affairs says a lot because of a fairly tight slit that emits the sound.
The only time they express emotions is when the lined face folds into the folds and a cackle appears that usually reflects what he sees as the absurdity of what he hears.
When he spits "with all due respect" you know that you are in trouble, nothing is less true.
Peters did a lot this week in Nauru when he talked about our refugee admission and Labor's plans to raise it from a thousand to 1500, as they promised during the last election campaign.
Clearly playing for his voters at home, Peters said that there are more urgent things that the government can focus on, such as parts of Northland where people live in misery.
He said that they have to redecorate their lives before they make new commitments – some of his followers would oppose that.
Ardern, finally joining Peters in the refugee post of Australia, now has no choice but to say that the quota of refugees will not be increased until it gets the tick from the coalition cabinet.
Peters is as popular in the Pacific as his assistant Shane Jones is in the provinces, they both have piles of money to put in their pet projects.
One of Jones' latest projects is trying to persuade the Reserve Bank to attach a provincial provision to the licenses of the four major foreign commercial banks.
He thinks they make enough profit to have a social conscience when it comes to keeping the rural residents and their unprofitable branches open.
Jones was good at his word, meeting the new governor of the reserve bank, Adrian Orr, and dragging the financial heavyweights Grant Robertson and David Parker for a little support.
Orr must thank his lucky stars, he is independent of politics, while Robertson and Parker were forced to put their worst foot forward.
Of course it will not happen, banks are in making money, not to fatten the provincial palms.
Jones says the banks now want a meeting with him and he admits rightly that they probably want to tell him to keep his mouth shut.
Labor has promised a lot, but when it comes to it, they are usually shifting and there are plenty of examples.
The Three Strikes law that Andrew Little was determined to get rid of, until the pushy Peters could put his plan into the mouth.
And then, to rub salt into his wound, they had been promoting little bit of the waka-beak promise by grinding teeth, which made party leaders like Peters all powerful and reduced the seething, supportive greens to sneaky snails that were forced by their own ingestion. to swallow dead rats to keep the government to the Cabinet.
So in the Bijenkorf now New Zealand is the first among the inequalities.
Source link