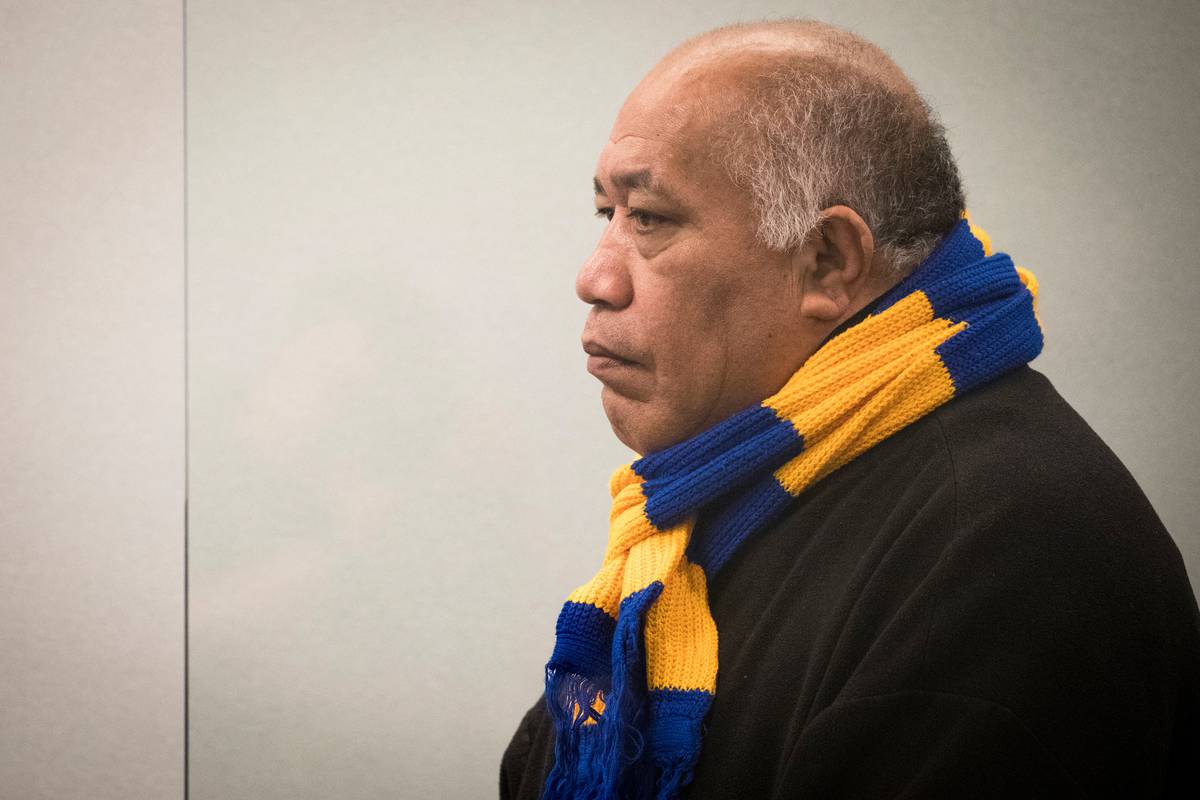 A teenager, one of almost twenty who accuses a rugby coach from Auckland school of sexual abuse, says the teacher's assistant "will not stop until he gets what he wants".
Alosio Taimo, 55, faces 83 charges against 18 then-young boys – some dating back to the late 80s and early 90s.
The alleged crimes took place in his home, in his car, in gyms, in a classroom and in a park in South Auckland from 1987 to 2016.
At first there were nine complainants and 53 charges against Taimo, an experienced teacher assistant, rugby coach and sports manager.
However, after the Herald and other media published his name more complainants came forward.
Taimo denies all charges against him and his defense says that the accusations are "lies" and a "fabrication".
Today, the jury of the Supreme Court of Taimo examined the first interview of the complainant's police in August 2016.
He was 13 then.
Sitting in a blue and gray interview room, he said he was there to talk about "a victim" and "get hit in a sexual way" by the man he called Mister.
Taimo's alleged insult came to light for the first time when a boy's aunts heard him "talking to other children about what had happened," said Crown prosecutor Jasper Rhodes during his opening speech yesterday.
The woman called her son who said, "Yes, mama, it happened to me too."
Talking to the police while he was still wearing his school uniform, the first complainant said that Taimo was abusing him after he had picked him up and taken him to his home in South Auckland.
"[He] calls us to his room, calls me to his room and he starts to hit me, "he said.
"He says & # 39; get the oil & so on and so on to do the massage. & # 39;
The teenager said Taimo would pull his hand to the older man's groin.
"I did not want to say no, because I did not really know what he could do," he said.
"The sooner I do it, the sooner he will let me go, because if I do not, he will just keep me there.
"He will not stop until he gets what he wants."
The court has heard that a number of the boys would have been violated in a school sports shed during lunch breaks.
"He calls us to the PE shed … me and my friends, but sometimes he just calls me", the teenager told the police.
Some of the schoolboys talked to each other, he said, about what happened in the sports barn and in Taimo's car.
Taimo's trial began on Monday at the High Court in Auckland and is expected to last 10 weeks.
He is confronted with 24 charges for sexual offense through unlawful connection, eighteen allegations of an indecent act in a child under 12, 23 counts of an indecent act in a younger under 16, eight charges of indecency in a boy under 12 and 10 accusations of indecency in a boy between 12 and 16.
The jury will be asked to make statements about each individual complaint.
Suppression orders prevent the Herald of appointing schools or sports clubs.
The test continues.
Source link