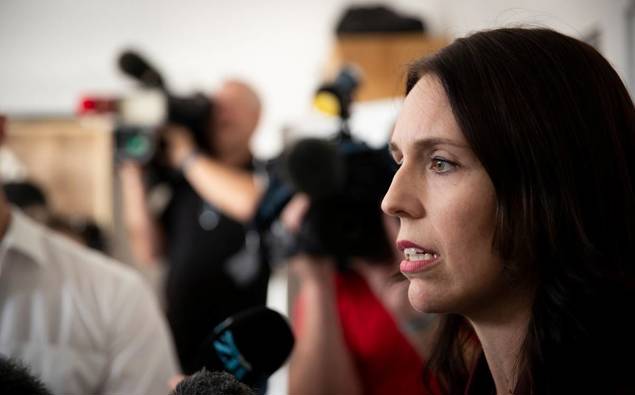 So Jacinda Ardern approached the business community in an attempt to reset the way of thinking that the prospects for business will be worse under Labor.
To be honest, it was always a vain attempt. The government believes what they believe and there is a substantial part of business that always thinks they are just wrong. It was the same with the previous government and the government before that, and that's what it's about.
It was interesting to see a few people, such as Don Brash and a number of economists, who are beginning to drive away the rosy perception of the key and English epochs. With so many moving parts as an economy, there is always a quarrel about the best things to do.
So everything you can take from this speech is whether the current mafia has an idea or not. And by examining the business team here and other observers, it becomes clear that the alleged economic incompetence of this government is overheating.
I found it difficult to dismiss much of what I said today. Ardern said that the economy of New Zealand faced a number of global challenges. She mentioned them as skills shortages, lack of investment in the productive economy, a shallow national pool of capital, an infrastructure shortage and low productivity. I especially like the shallow pool of capital because it makes me crazy. When kiwis do well and have some extra money, they invest it in an investment property rather than in a local company that makes jobs.
She also mentioned that the government is committed to a strong surplus. She says that we have the best international net investment position ever recorded, stable and low interest rates that have been forecast for some time and that should stimulate investment and the lowest unemployment rates in a decade. Again, that is all true.
The unprecedented statement by the Reserve Bank this year that interest rates will not rise for some time has not been fully appreciated. If the business community wants security, then there are the costs of capital security. With stable low interest rates and growth in the middle two and higher over the next three years, there has never been a better time for companies to invest in improving their output.
So the whole speech confirmed the way I felt for a while. The government believes in a number of theories that I do not agree with, but they are not nearly as bad as some would like you to believe. New Zealand is not going to follow the way of Venezuela and that will never happen. That is a lazy intellectual slogan.
There was a bit of a stir when the government accepted Christopher Luxon from Air New Zealand as chairman of a business advisory panel. After all, he is not wet. He is friends with John Key and he can certainly run a large company. Some take this as a sign that Labor listens to business. But I would offer this advice.
The business confidence that Labor would have to worry about is not going to happen around the board tables of our largest companies. If we look at some of the listed companies that reported their financial results this month, Mark Lister from Craigs Investment Partners noticed that this week is difficult to deduct, we are on the eve of a major economic downturn & # 39; .
No, the companies that are really worried are the small companies with 20 or more employees for whom tinkering with minimum wages or compliance costs has a tangible impact on their business results. Perhaps a few more owners of small and medium-sized businesses should be in that advisory panel if they want to know how it is doing business.
Source link