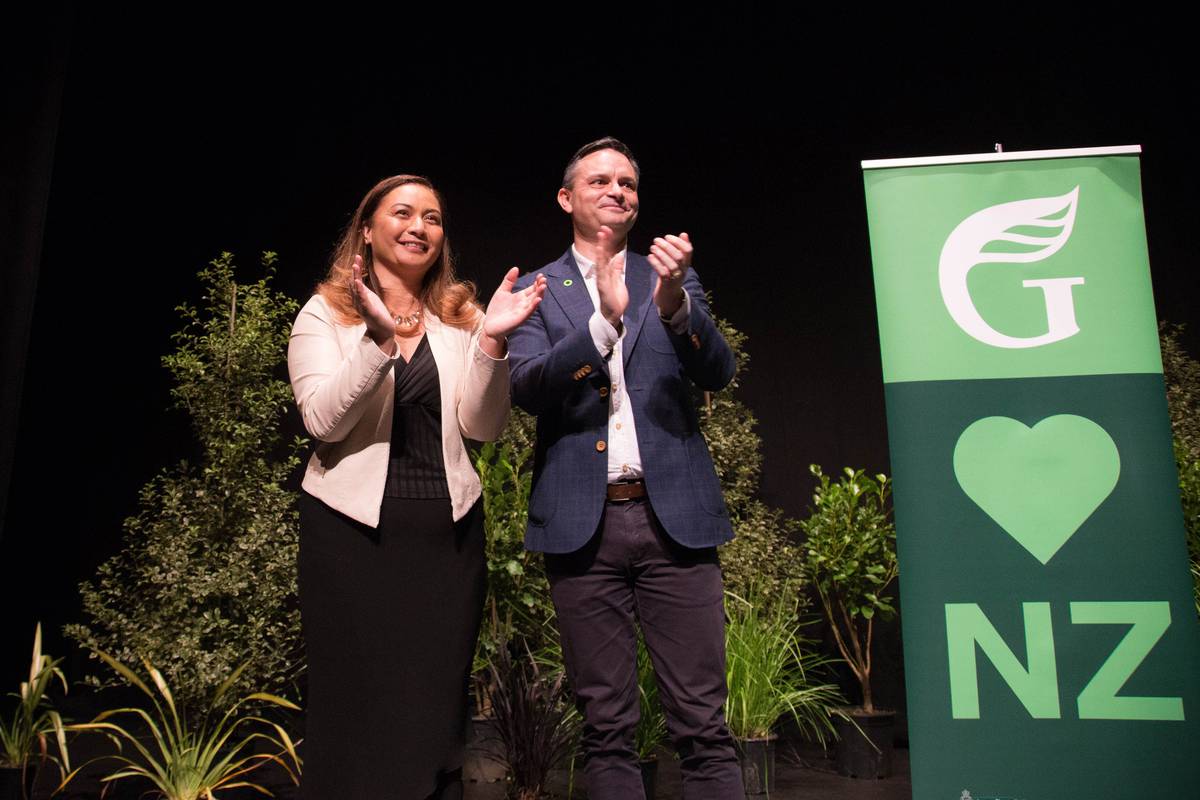 The Green Party caucus may have swallowed a dead rat on the waka-jumping bill, but they have won a concession on bottled water that can calm down unfortunate underlayers.
Just over 200 party members are in Palmerston North this weekend for the annual general meeting of the party.
If co-leaders James Shaw and Marama Davidson were nervous about the reception of the caucus after the consequences of her decision to support the Electoral Act, they have not shown this.
In his speech yesterday, Shaw placed the victories of the party in front and in the middle, and reminded the members what the caucus has achieved – three ministers and an undersecretary and a lot of positive profits.
He also reminded the audience together, accentuating his words with acknowledgments for their support and hard work to get their eight MPs in parliament.
"We have these responsibilities with the government today for one reason and just one reason.
" We did not win any debate and the menu now and then contains a deceased rodent. But it only shows that you have made the right choice to go to the government, "he said.
The rodent reference is a nod to the sincere response by Conservation Minister Eugenie Sage to the Greens for the so-called Waka-
Shaw argued that the Green Party was even stronger in its values ​​now that it was in government.
"Our values, our Green Kaupapa, are being tested in ways we did not encounter when we were in Opposition. So we will remain the strongest voice in parliament for progressive politics.
Davidson received a loud and long applause when she entered the stage to give her speech.
But the loudest applause was set aside for its announcement that the Green Caucus had received a commitment from its government partners that the issue of water sales, particularly to overseas bottling companies, would be viewed to be included in all changes in the Overseas Investment Act.
Work is under way in a second phase round of changes to the Overseas Investment Act. The assessment will now consider whether water extraction should be a consideration when considering whether a sale should be approved.
"The benefits to the New Zealand criteria that can be used to approve or reject sales do not include water recovery, they should do it," said Davidson, the party's waterteacher.
"Water should not be for sale to the highest bidder." Changing the law is an important step towards protection for future generations. "
Source link