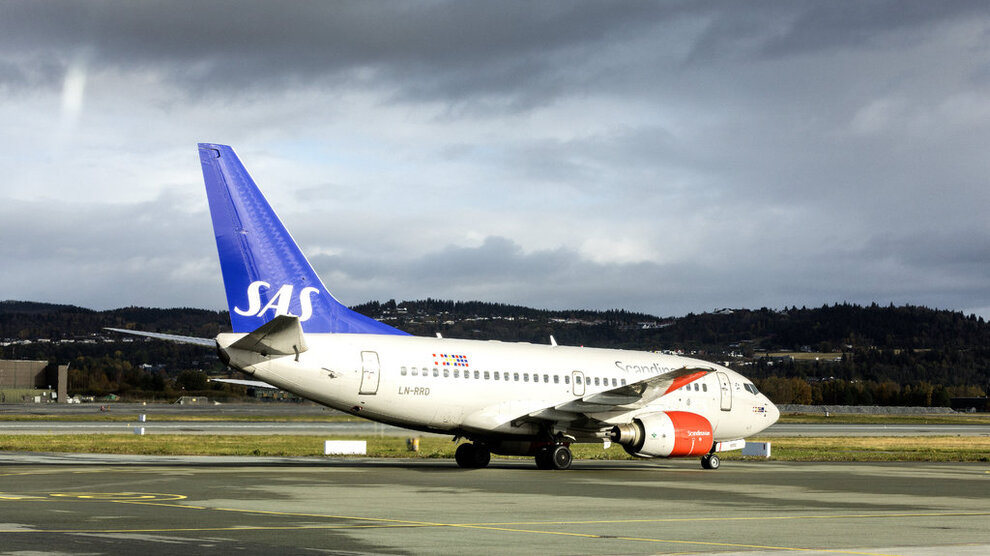 "I am very pleased that we have achieved a record for passengers and profits this quarter, despite the fact that we have increased fuel costs by about 500 million and the costs of delays of around 100 million. strategy works, "says CEO Rickard Gustafson in SAS to E24.
He uses the outsourcing of smaller regional routes to partners such as CityJet, the internal cost program, the commitment to upgrade EuroBonus and the establishment of the Irish subsidiary as key ingredients.
The subsidiary in Ireland was established to operate competing airlines routes at the same cost level as competitors with low prices.
"It's hard not to be happy with such a good result," says Torbjørn Wist, CFO.
Read also: (+) Børskommentar: A profitable SAS should be of interest to the giants
Think the fuel bill can go up to 10 billion
SAS had a fuel cost of 6.84 billion kronor last year (financial year 2016/2017) and expects an increase of 600 to 700 million this year. In the accounts they write that the bill is expected to rise to 9.5 to 10 billion Swedish crowns next year.
– Where should income growth come from if you have to counteract increased competition, currency pressure and more expensive fuel?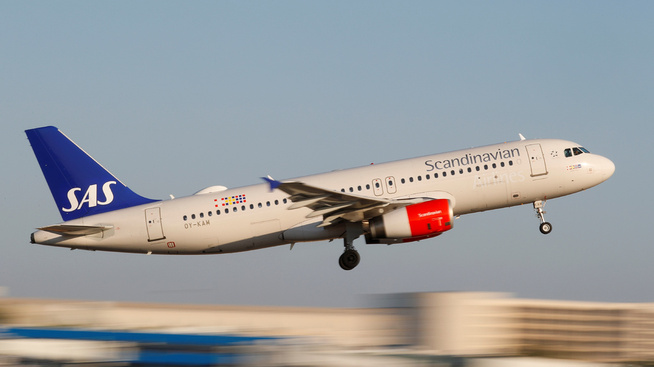 "We will continue to optimize the seasonality of our fleet to ensure optimal utilization and profitability.We also have contributions from SAS Growth (EuroBonus satsningen, journ.anm.), Although it does not make a big contribution yet, says Torbjørn Clears and continues:
"Increasing fuel prices is a challenge for the entire industry, and we need to look at the possibilities to load it into ticket prices, however, how much you can increase the ticket prices on certain routes to increase fuel costs depends on the competitive situation. on the routes When the industry has a hard time, we hope that others also think about the paths we make.
Not without a price tag

Although SAS is looking for places to increase revenues, the CFO is also concerned that internal improvements are the essence of efforts to ensure competitiveness.
"If we look at the developments compared to last year, the result of 2.0 billion is not a particular increase, but if the fuel costs are increased by 500 million, this shows that the efficiency improvement makes an important contribution to the creation of resilience. "said Wist.
However, the efficiency does not come without a price tag.
Although SAS reports that they have gained 195 million in profits in the quarter by improving costs, and is about to reach the target of 700 million a year in total, they spent NOK 226 million on staff and restructuring of properties in the three-month period that is now over.
The increase in return (earnings per passenger kilometer) and market development were even so positive that SAS is now requesting a one-off profit and tax of approximately 2.0 billion Swedish crowns for the 2017/2018 financial year, which ends at the end of October.
This is an increase from the estimate of 1.5 to 2.0 billion previously.
Given the deficit in the first half of the year, SAS means around 700 million pre-tax and one-off items to reach the target of 2.0 billion.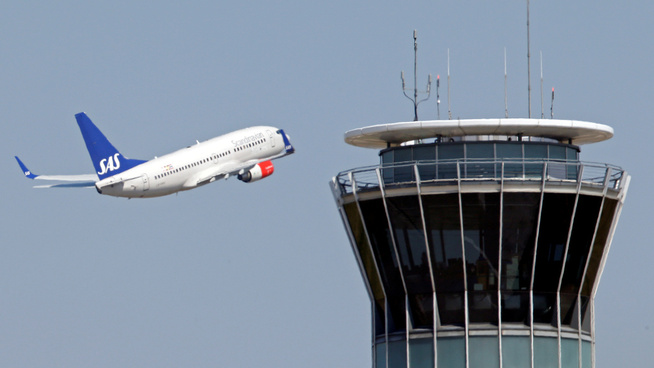 Crew and strike caused problems
Both SAS chief Rickard Gustafson and CFO Torbjørn Wist say that they greatly regret all the problems that hit around 100,000 customers this summer.
SAS was hit by the airline leader in Europe who affects all airlines, as well as crew problems in its own newly established subsidiary in Ireland.
This company now has its base in London and Malaga, which routes to Scandinavia routes.
– Should you have your own employees in the subsidiary instead of using agencies, only for more control?
– The criticisms that have come, I do not agree, we had problems for a period in June, but our entire company was struck by the problems that affected the entire sector. It is very regrettable that our passengers were hit, "Gustafson said.
– Do you manage the operation and recruitment in the subsidiary now?
– First, the regularity is normal again. Secondly, I would like to say that recruitment is an industrial challenge, and we need to adapt to the challenges, "says Torbjørn Wist, adding that they work both internally and with the regional consultant CityJet to ensure proper planning in the future. to ensure.
"We are naturally sorry for the problems our passengers have experienced, and it is especially demanding that it takes place during a busy summer season, when all flights are so full, making it difficult to move passengers to other rooms," says Wist.
Although the problems of the subsidiary of Ireland received a lot of publicity in the media and caused frustration, it was in fact the main activity in terms of delays in Scandinavia.
The case continues during the advertisement.
SAS had about 90 million extra costs there, while the 25 million ended up in Ireland and 15 million for the CityJet regional router.
"We do not pay when CityJet is unable to fly a route, and we expect total costs of 130 million Swedish crowns for all delays and irregularities when you see summer in one," says Wist.
Looking at Asia
As E24 reported in June, several Chinese companies were interested in flying to Scandinavia. Hainan has been given the green light to open a route to Norway, while Air China, China Eastern and Sichuan have already launched routes to Sweden and Denmark.
Starting next year, the SAS fleet will receive a new boost when the first delivery of the Airbus A350 aircraft starts.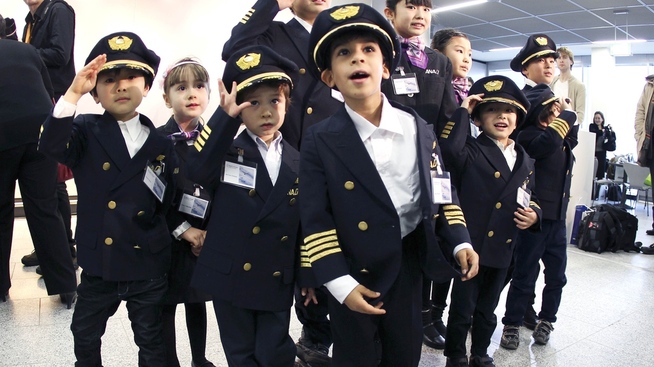 The new aircraft will increase capacity and allow SAS to grow at a long distance. During the previous growth round, when SAS received new A330 aircraft from 2015, it opened a route to Hong Kong, but mainly focused on routes to the United States.
Routes were opened for both Los Angeles, Boston and Miami.
– Global competition is increasing, and more routes are coming from Asia to Scandinavia. With the new aircraft, we are examining what options there are and we are also looking at possible new routes to Asia from all three Scandinavian countries, "SAS boss said about questions about how SAS meets the competition.
"When we enter the new 350 plane, we will consider where we believe there is a demand for new routes," adds Gustafson.
surplus
SAS reported a profit before tax of two billion Swedish kroner friday morning, which peaked analysts' expectations.
In spite of the problems of the summer, financial progress is due to cancellations and the increased fuel costs that have hit the aviation sector.
The result was well received by experts from the sector.
"I think the figures were very good," said flight analyst Hans Jørgen Elnæs told E24.
"What we see as positive is that SAS has covered the fuel well, with a share of more than 90 percent." Although fuel costs have increased, hedging has had a significant positive impact on earnings, Elnæs said.
In addition, the airline has succeeded in raising prices. Elnæs shows that currency-adjusted unit revenues (PASK) have increased by 1.2 percent in the past year.
"It is also better than we expected, one of the reasons is that Europe's competitive image this summer was not as heavy as expected, partly because Eurowings did not take all aircraft purchased from the Air Berlin bankruptcy into use and Ryanair did not significantly increase summer traffic, concluded the flight analyst.
Source link