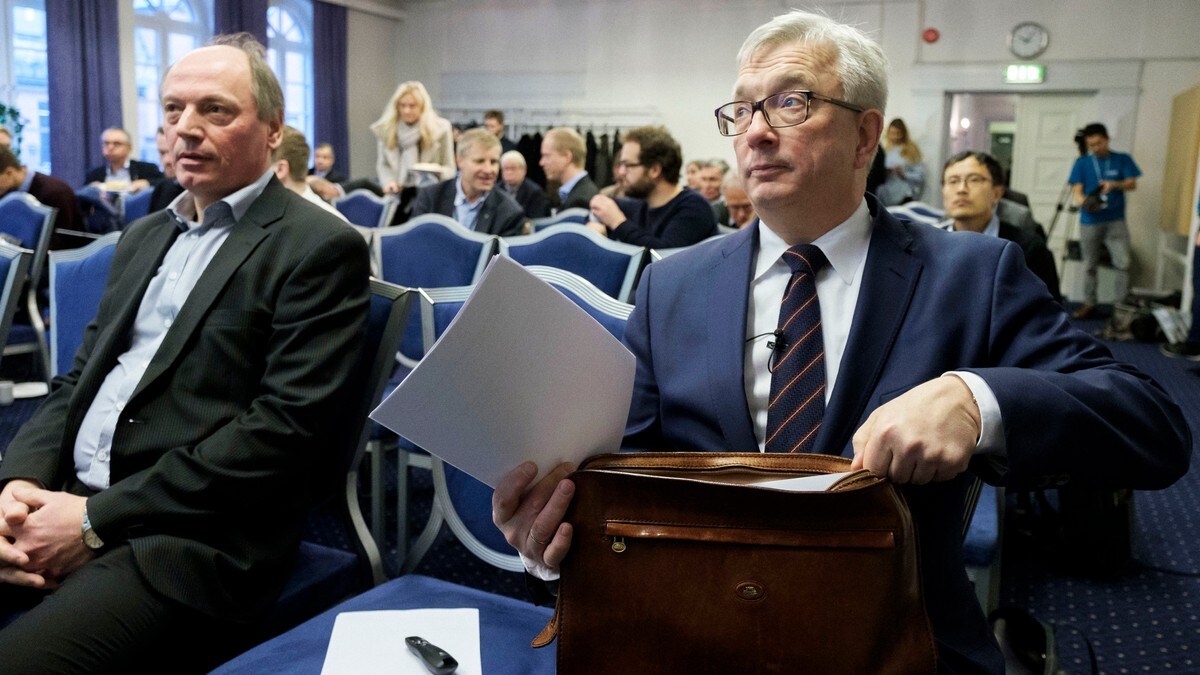 The debate about oil outside the Lofoten and Vesterålen is difficult. Today it prepared editors Jan M. Moberg in Tekniske Ukeblad. In a commentary on tu.no he called the chief executive of Norwegian oil and gas, Karl Eirik Schjøtt-Pedersen, an "economically conservative gamlis extremist".
The hallmark of Norway's leading oil lobbyist fell after Schjøtt-Pedersen went to the Institute of Marine Research (HI) in a reading post in Dagens Næringsliv, which last week advised Lofoten to open up for oil activity.
The fact that the state research institute clearly stated its position, Schjøtt-Pedersen fell heavily on the chest, and he explained this to DN:
"Marine scientists go a long way towards conducting political campaigns, wrote Schjøtt-Pedersen.
– Fighting against a lost game

The publisher of Tekniske Ukeblad, currently on the most important oil exchange in Norway, is quoted above Schjøtt-Pedersen's statements.
"It seems almost extreme that Schjøtt-Pedersen continues the battle against HI to place drills in the seabed in LoVeSe, bringing out both future generations and a growing group of politicians who want to protect the area, appearing to be almost a conservative, conscientious extremist. are in his battle to gain access to the areas, Moberg believes.
The oil hall wants an impact assessment of the controversial areas in the north. Earlier this month, Schjøtt-Pedersen stated that this would have serious consequences for Norway's future prosperity if the Storting ultimately says no to impact assessment.
"They know that there are great examples in the area and hope that research will pave the way for test drilling and development, so Karl Eirik Schjøtt-Pedersen and his bumpers in Norwegian oil and gas are trying to discredit marine scientists," he said. to NRK.
"He should be good for that," he adds.
He believes that Norwegian oil and gas should use their time to make the most of the fields that are already under development and production.
"But Schjøtt-Pedersen seems immune to what seems obvious: the entire petroleum industry is in transition, a good sign of which is the profile of this year's US in Stavanger. become new solutions.
– Oil spills are not harmful to fish
Karl Eirik Schjøtt Pedersen also participates in Offshore Northern Seas (ONS) in Stavanger today. He does not want to comment on the release of Jan Moberg, but says this about the conclusion of the Institute for Marine Research.
"We have been working with oil for 50 years, during which there was no drop of oil on land.In Arendal two weeks ago, the same institute for marine research concluded that, according to a large report from Akvaplan Niva in Tromsø, no discharge landfill on the Lofoten.
"Then they think there is a reason to discuss other fishing teams, and we fully agree, which is exactly what this impact assessment is about," says Karl Eirik Schjøtt-Pedersen.

Source link