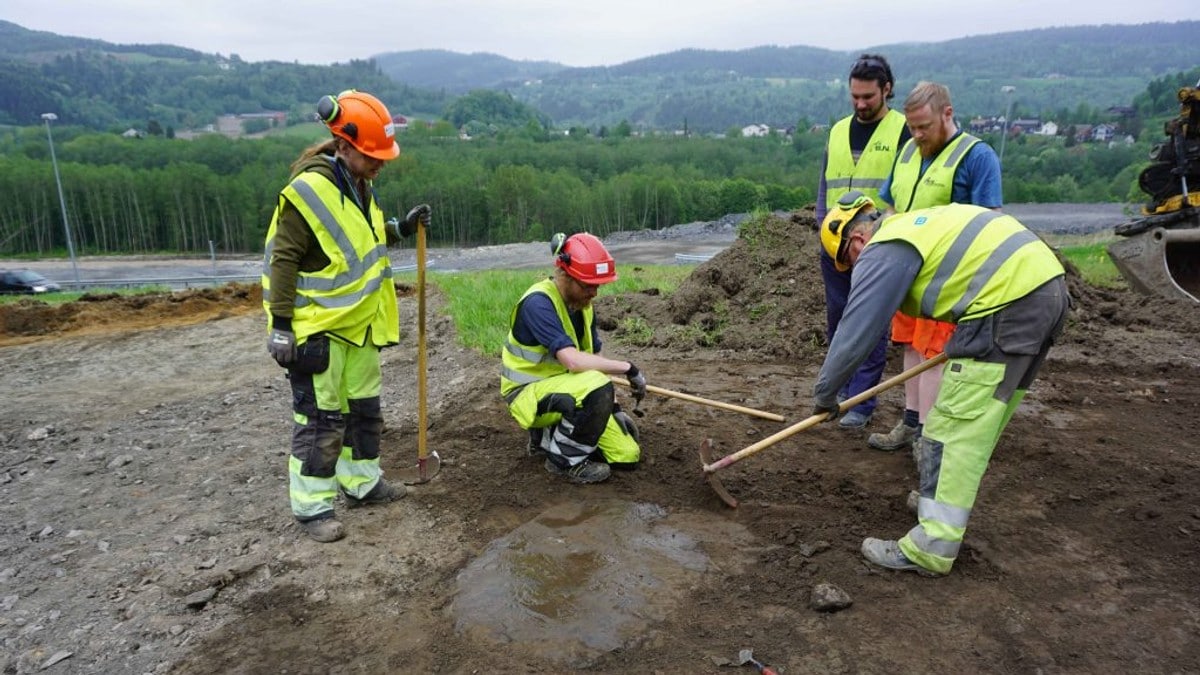 The presbytery of a Viking house was uncovered during archaeological investigations carried out in connection with the development of New Road in the new E6 south of Trondheim.

The reason that the discovery is described as very rare is that archaeologists usually find traces of houses older than the Viking age, where ceilings and walls are worn by buried poles. But this time the trail of a lamppost is revealed.
The house of Melhus is about 6 times 6.5 meters long and was possible in use in the 1000 AD.
"It is very exciting to be able to take part in something like this: housekeepers from this period are not often conquered, especially in rural areas, says Merete Moe Henriksen, project manager and archaeologist at NTNU Science Museum.

Very rare
According to the Norark website, this area in Melhus is regarded as an area with a high density of cultural heritage of both prehistory and recent times.

During the Iron Age, the agricultural settlement moved across the countryside, but from about 600 AD. – in the period before the Viking age – people often lived in the same area for a long time.
"This means that the settlement of the Viking often lies on the tuna of today's farms, and these areas are rarely studied by archaeologists," says Henriksen.
Archaeologists are uncertain about what the building has had and need to dig further to see if there are more buildings or even older settlements are on site.

There are also sensational tracks from the bronze age not far from the excavation area.
– We think that there have been settlements in the region since the 19th century. It is only in the Viking era that people settle more permanently in an area, "says Henriksen.
Found burned tissue
Archaeologists have previously found 3000 years old graves in Sandbrauta in the Melhus municipality.
This time they also found more objects in and by tufta, including an arrowhead of iron from the Viking age or the early Middle Ages and various wrinkles. The excavations have also provided a roof that is just below the ceiling of the house, which is even older. It probably also comes from the Viking age.
Relics have also been found of a burned grophus that archaeologists think was a vivel in the Viking age.
– This tissue chamber is a find that we have loved to find. Several featherings were found where the loom must have stood, leaning against the wall. The discovery is unique in Norway, says Silje E. Fretheim, archaeologist at NTNU Science Museum.
Archaeologists are now going to dig further to see if there are even older settlements on the spot.

Source link