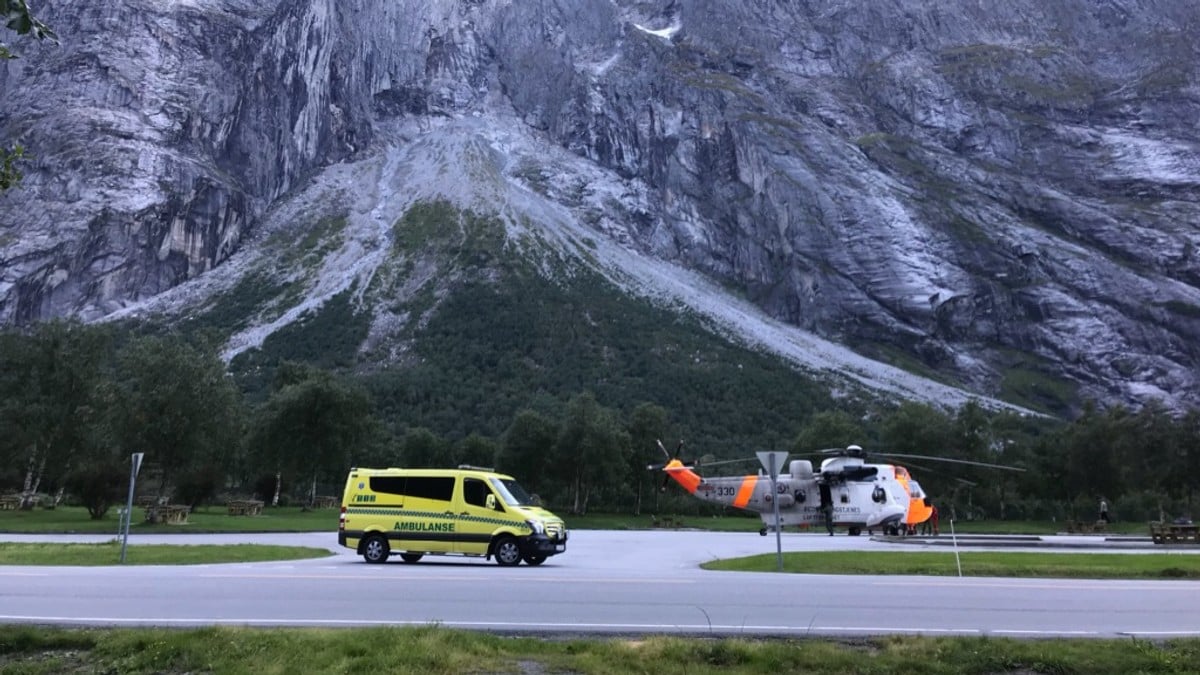 A 60-year-old man from Nordmøre died Friday afternoon in an accident with an accident in Trollveggen in Romsdalen.
The police in Møre og Romsdal informs. Porters are notified.
Earlier this week, a person was injured and transported to the St. Olav hospital in Trondheim after an accident in the same area.
Steep terrain
On Friday at 5.30 pm rescue teams started to take out the man by helicopter. Steep slopes created challenges for rescue teams.
Operations Manager in Møre og Romsdal Police District, John Bratland, informed the NRK that the air ambulance had located the man just after the accident, but the terrain made it a challenge to get the man out.
The man was part of a tour when ulykka took place.

Source link