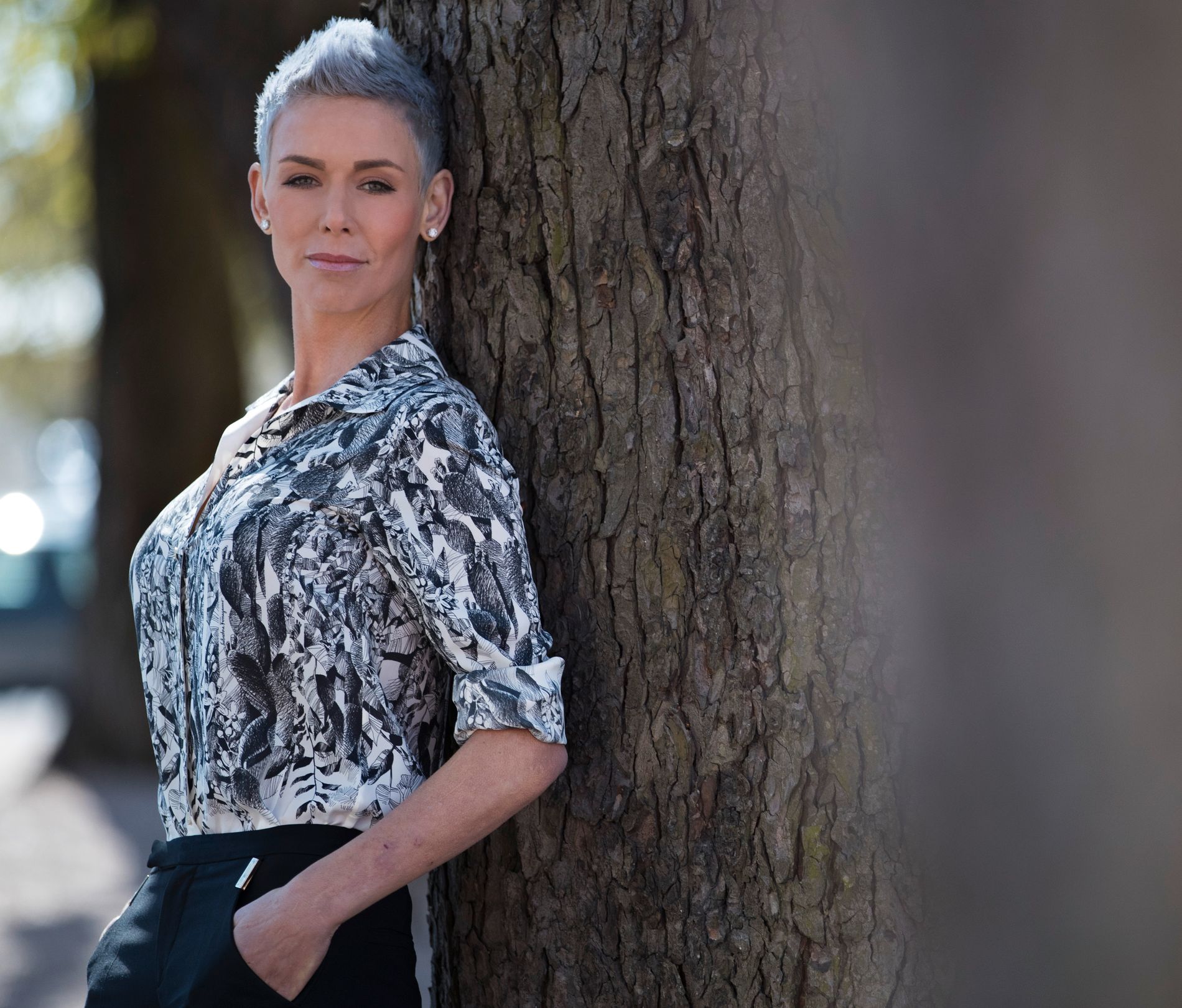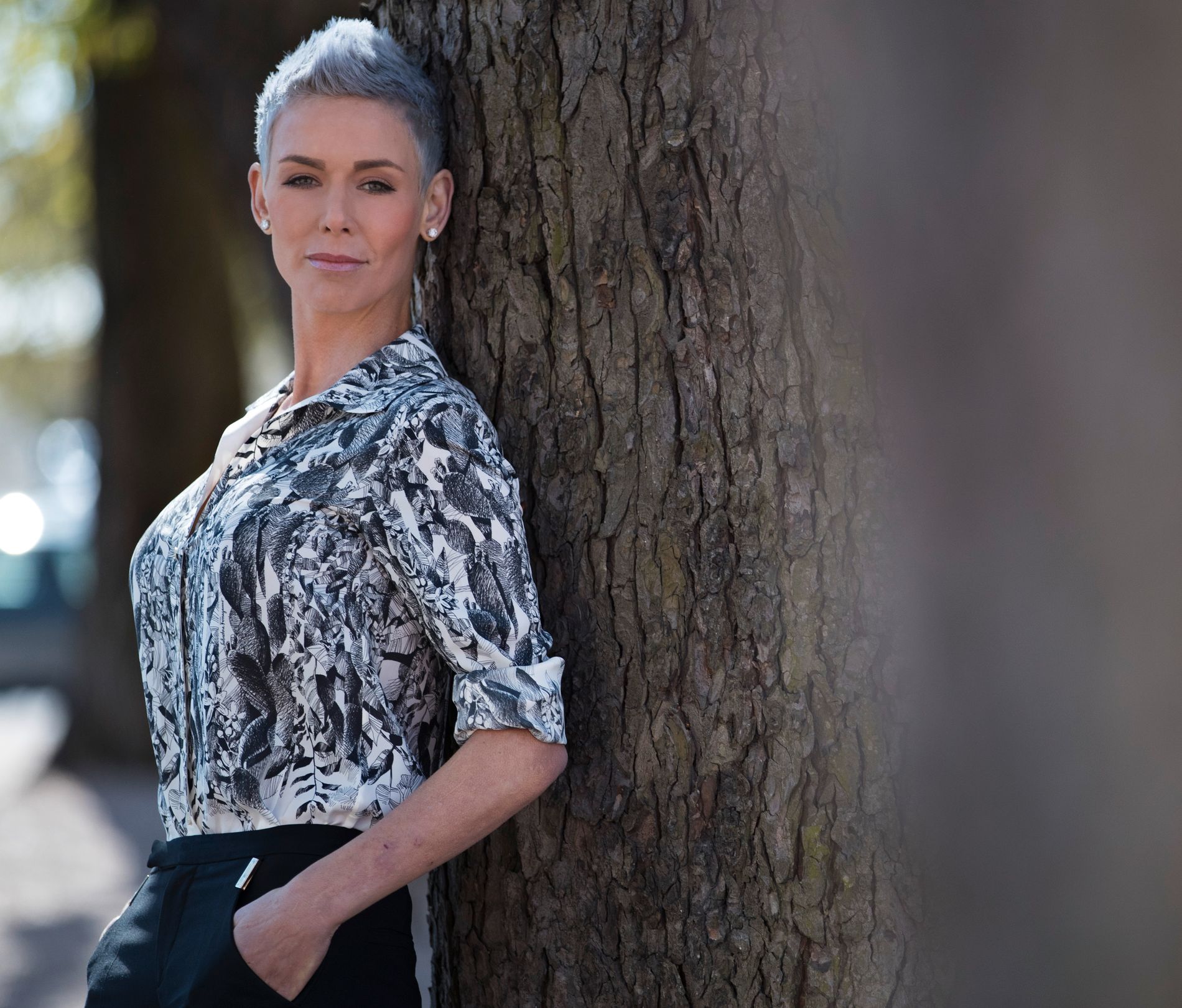 BOK
Here is an excerpt from the book "The Big Picture" that is coming Tuesday: Read the strong story of Gunhild Stordalen about how husband Petten Stordalen was called for two consecutive nights during the treatment of the illness she is suffering from.
published: Updated: 17.09.18 16:56
Have the last few years Gunhild Stordalen moisture against the disease systemic scleroderma that she discovered in 2014. The disease went galloping after she was diagnosed: her skin became more and more reinforced, she got worse for every hour – and was promptly treated by experts in the Netherlands.
Gunhild Stordalen to VG: At the moment there is no effective remedy for my illness
Here she received a stem cell treatment only once and the first samples were positive. But in the summer of 2016, she decided to take that enormous risk and implement it stem cell treatment for the second time – as one of the few people in the world who did it. A third time is excluded.
Tomorrow she will come with the book "The Big Picture" – where she tells her story to Pilar-publisher Jonas Forsang. She told VG that she wants the book to go speak for themselves.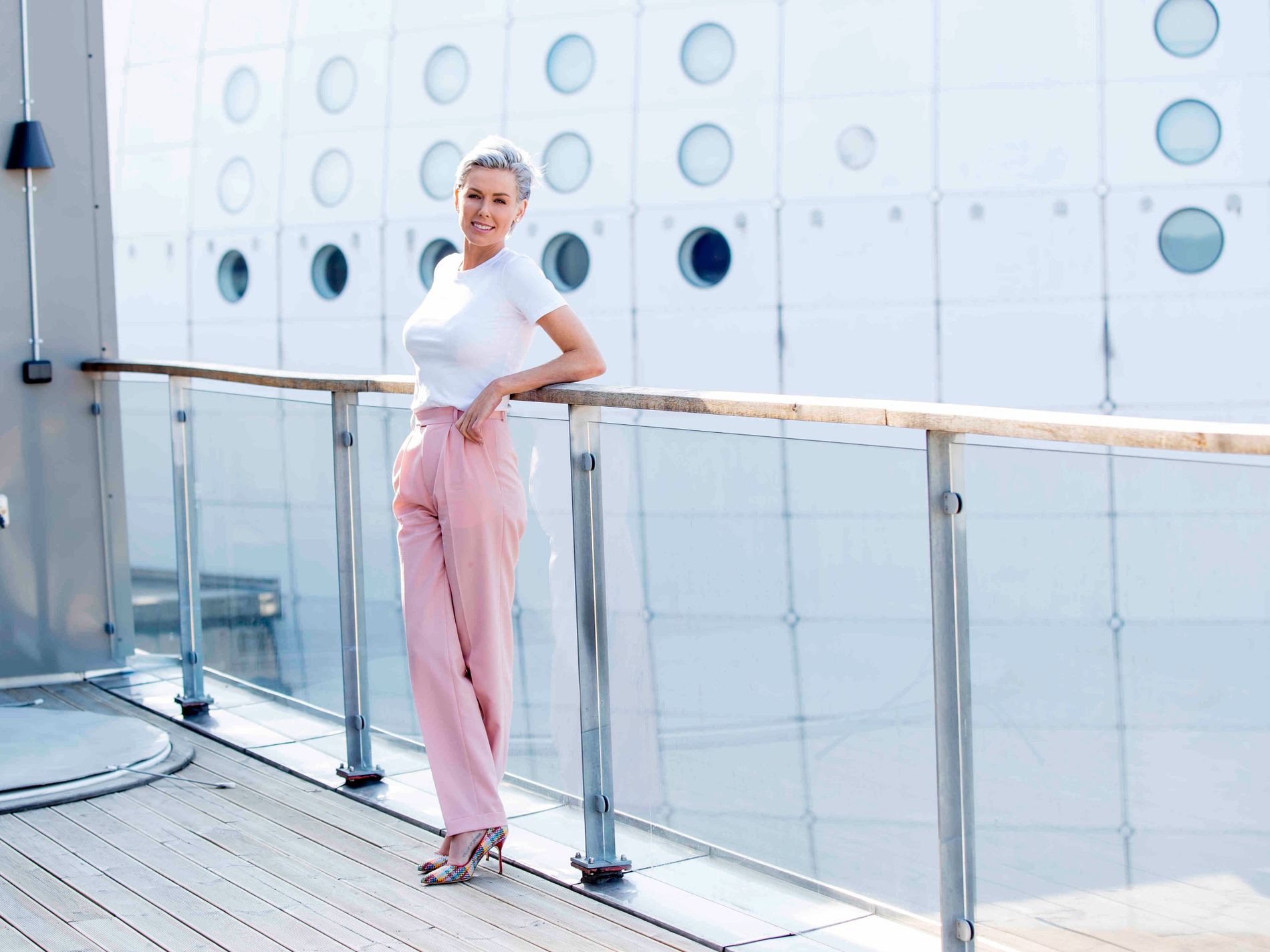 read also
Gunhild Stordalen about the autobiography: – The idea is that the book speaks for itself
Here are two fragments from the book, the first from the first round of stem cell treatment at the end of 2014, and the second from when she realized her relapse in autumn 2015:
"Bip.
I was tied to the bed.
Suddenly everything came back to me. The cold. The wet covers.
The fever of the night before. I was in Utrecht, I had chemotherapy and my body had collapsed due to a treatment. But I was still alive.
I looked at Petter. He slept on a chair next to the bed.
His hair lay in a lid over the forehead. He had pulled the jacket over him like a duvet. His face had changed in the past. It was as if it had become more difficult, something heavy, even when he smiled and deceived. There was a new seriousness. It was a serious matter that I had done to him.
But now, as he slept in the chair next to me, his face was just as soft as a child's. He's here, I thought. He is here.
I tried to open my mouth, say something, but I did not succeed. And so
I fell asleep. I woke up to be heard in the treatment room.
The cell lizard was again connected to the cannula in my arm. It was the fourth and final treatment to wipe out the bone marrow. Even today I should get the antibodies produced by the rabbit.
I was alone in the room. Just before I rolled in, he grabbed my arm and hugged him hard. That night that I was dying had frightened him.
"I'm not one of the ten percent that dies, I promise you, there's no reason to be worried."
"I know," he said, bent down and kissed me on the forehead. But when he lifted his head again, I could see it in his eyes. He was scared.
I was bad again in the evening. I started to freeze, shivered uncontrollably. At 23.09 they called Petter and said he should come for safety. Petter sat in the car, drove outside. When he arrived, I was there the night before.
That night I only see through his eyes, because I remember almost nothing. All I remember was the feeling, a seriousness I recognized from the time of the ambulance service. I heard the same sounds that I had heard that time, but this time they came from me.
There were sounds from someone who should die. And I knew it from pain, knowing that it was not possible for the body to endure the pain that I felt.
"I will die now," I said. "Now I'm dying my girlfriend, now I'm going to die."
He had held my hand without saying anything, while he kept putting wet towels on my forehead.
(…) Autumn 2015:
"I woke up four hours later, climbed with a force that I never knew, even in the worst of times, I turned around like a field, trying desperately to scratch before I realized I had no choice. a hairbrush in the toiletry bag and my body started scratching it.
It felt like it was bubbling beneath my skin. Petter woke up, got up from bed and brought me some painkillers.
And then he started scratching me.
But nothing helped, the itching became more and more intense. Finally I was buried with pain. As a child that had given up. I did not succeed anymore. I had nothing more to give.
"Tell me where to scratch, is this here? Is this okay?"
But it was not possible to reach me. I had complete anxiety, cried and cried, nothing stopped me.
Petter lifted my head and put his arm underneath so that I lay down on his shoulder. I lay there while he clenched me with both hands.
In the end I fell asleep completely exhausted.
But as soon as he stopped clapping me because he had fallen asleep, the pain and itch spread throughout the body.
The only way I could sleep was when he scratched me.
So he went on all night.
In the morning it was calm. I looked at my body. I was covered with open wounds.
I also had other wounds, after scleroderma. Because of the bad blood supply in my fingers and toes, I got fingers on my fingertips that did not germinate. Some of them started to become clearly infected, despite doing everything to keep them clean.
We called to the village doctor, who came to see me. After consultation with the Utrecht hospital, it appeared that there was nothing else than placing sterile compresses with medical honey on the wounds. I traded them regularly.
In the evening the itching came back. One more night I lay in front of Petter in the arm of his knee, while he clenched me and I burst with pain.
The third night was the same, more intense.
At the same time the body recovered gradually and I could not correct the albue joints. The fingers stiffen completely. The breathing became heavier.
And the wounds did not germinate.
I always had close contacts with the play team in Amsterdam and when I got worse, we went to the Utrecht hospital after four days.
"We do not know yet", Van Laar said. "We do not know if there is a downturn."
But I knew it. I knew it, as I always knew. That way I had been displaced all my life. All attacks. All times that I had been dragged along. All times that I had been acutely ill. Of course something in me knew that I had an underlying illness. I did not want to admit it myself. I had touched mine, as if nothing had happened.
Of course I must have known that.
I even taught me a doctor. & # 39;
You can read more about this here
Source link