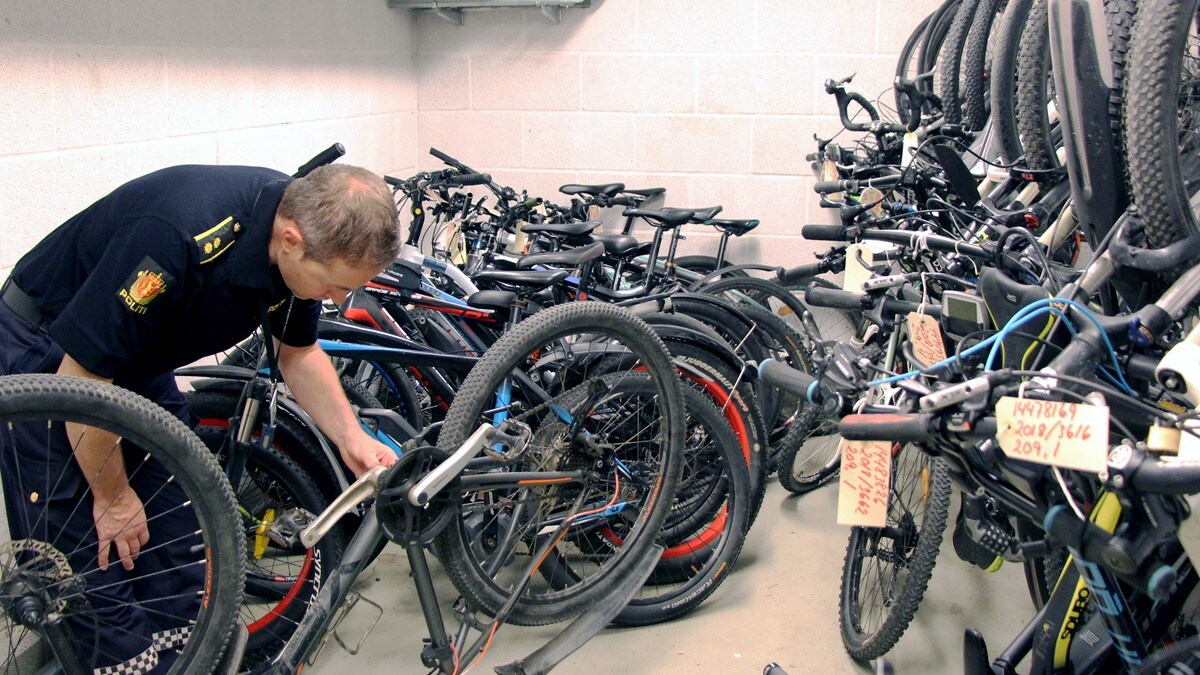 "Many bikes are stolen in Trondheim and the problem is that the frame numbers are not included in the report when it is delivered," says Pål Berg, police officer of the Trøndelag police district.
This week a 22-year-old man from Trondheim had to meet in court, accused of theft of 13 bicycles for a total value of about 400,000 crowns.
At the national level, 13 672 bicycles were stolen last year – 1695 of them in Trondheim.
A heavy job for the police
"My urge is to take care of the bicycle, park it in places where people travel, have a good lock and have access to the frame number", says Berg.

He also asks people to provide a number of important numbers, namely the number of the bicycle frame. Too many people are messing around with this, according to Berg.
This means that the police can sometimes have a bicycle theft keep the mess if they can not prove that the bike has been stolen.
"It happens, but not often, explains Berg, who recommends to keep the frame number where you have valuables or something similar.
"Then perhaps we should bring back more bikes in the future.
– Not necessarily easy to find the frame number itself
Bjørn Vindvik, general manager at Hank Sport in Trondheim, always adjusts the customer to a bicycle with the bicycle frame number after cycling.

"But I never think I have a question about the frame number in a sales situation, and it is likely that we will make customers aware that this is important to take care of," says Vindvik.
According to him, it is not always easy to find the frame number by itself. Even the employees in the store can sometimes have trouble.
"In most cycles we find it at the lowest point on the frame, but there are many different types of bikes and the frame number can be in the rarest places, and occasionally we have to call the manufacturer to find it.
The insurance company does not need a frame number
NRK has spoken to several cyclists on the street and it varies how well they know their own frame number. Some have written it down, others try to get money back on insurance when the accident is out.
The insurance companies do not require that the customer check the frame number and if everything is in order, you will get the money back.
Several NRK have mentioned that the issue has also registered in bicycle registers and you can then access the frame number via this overview.
Source link