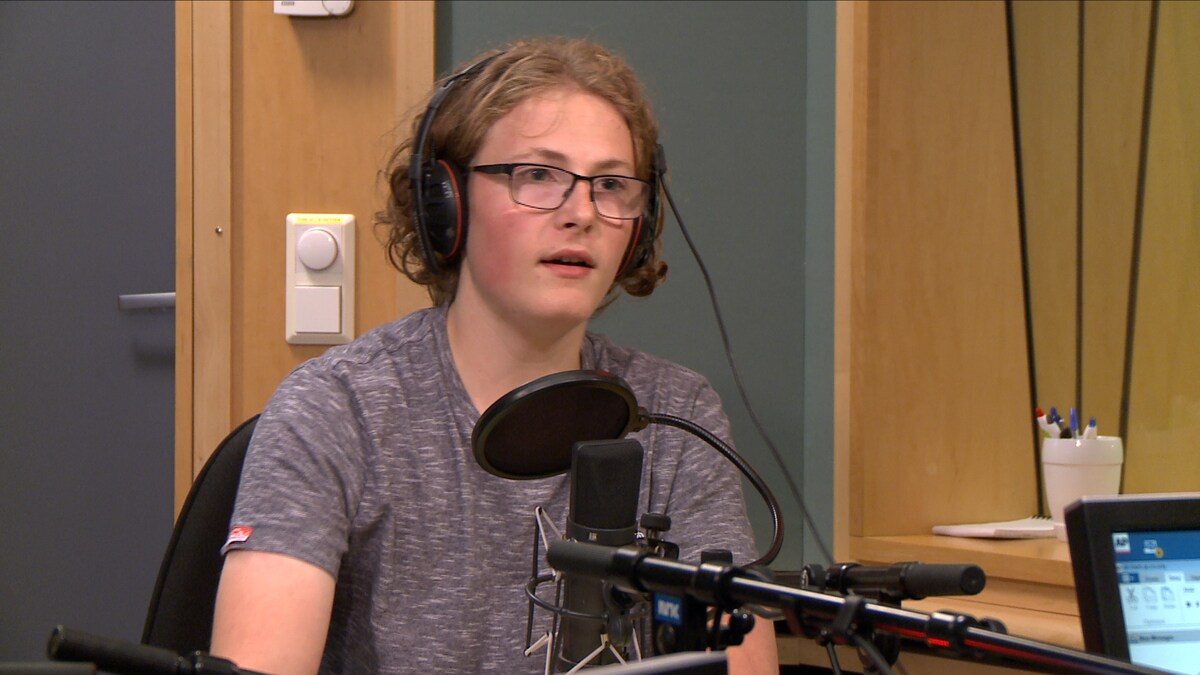 It rages in the Christian People's Party the day after the family spokesman Geir Jørgen Bekkevold of the party gave the lesbian communication manager Mona Høvset and her female partner earlier this summer.
Nowadays, several provincial leaders in the youth party KrFU assume that Bekkevold should be removed from his position as a spokesman for family policy, according to Dagbladet.
Asks Hareide to support Bekkevold
But in the youth party as in the mother party there is a gap in the controversial wedding conception.
District Councilor Akershus Simen Bondevik, grandson of Kjell Magne Bondevik, responds to criticism from Bekkevold within the party.
"I do not think we should sit as politicians and judge one type of love as better than others." Working against the marriage law of today has nothing to do with the political reality of today, "says Bondevik in Dagsnytt 18 tonight.
Tomorrow the central government will meet in the party to discuss the Bekkevold case.
"I mean Knut Arild Hareide and the central government will go out and support Bekkevold.I have full confidence in Hareide as a party leader, but if KrF remains relevant, we can not sit here in 2018 and discuss whether gay people can marry, "says Bondevik.
"Many are frustrated, confused and despondent

At Fitjar in Hordaland, the former parliamentary representative, Ingebrigt Sørfonn (KrF), is on the buttons to withdraw from the party because of the wedding ceremony.
– Compromise has its limit. As soon as I notice that I am becoming an alibi for a development in the party that I can not handle, I have to decide whether I want to log out, says Sørfonn.
130 people have recently left the party. Sørfonn says he spoke with many members who are now uncertain about the way the party is going to take place.
– I am sad and disappointed. KrF has a program formulation about the marriage between husband and wife as a form of living together that best suits a committed relationship. When someone gets an exercise that shows the opposite, it creates confusion.
"A lot of what I've talked to are confused, frustrated and insecure, they ask where KrF stands for and where we go, says Sørfonn.
– Has not broken the program
Bondevik believes that Bekkevold, on the other hand, has full coverage in the party's program.
"I wonder where our program says we are against the marriage law Yes, the program says that we promise the marriage between husband and wife as the most stable framework for the child, but it also states that KrF recognizes that people are different his and make other choices.
– Those who have broken the program are all those who respond to this wedding ceremony. They do not recognize that people are different and make different choices, says Bondevik.
Sørfonn says that the party has a long tradition of being on a conservative but safe basis
"Our program has a respectful mention of people who choose differently, but many find that Bekkevold creates uncertainty about the program design for the marriage between husband and wife, and I think that unrest will be serious, he says.
Neither Geir Jørgen Bekkevold nor Knut Arild Hareide wanted to have a debate with NRK tonight, but Hareide came to the Politiek Kwartier on Thursday morning at 7:45 am.
Source link