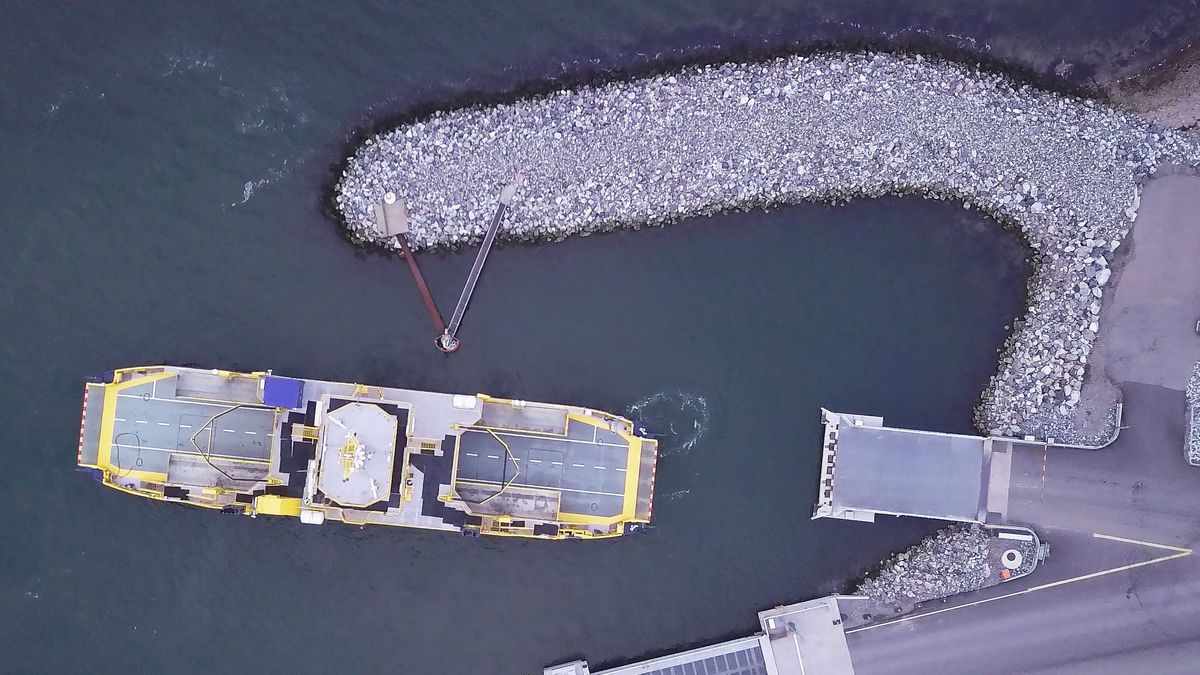 ÅBO, FINLAND: Rolls Royce Maritime and the ferry company Finferries demonstrated on Monday morning how the Falco car ferry can sail autonomously.
The demonstration not only showed automatic sailing on a pre-programmed route from A-B. The seil had several annoying obstacles, and the autonomy system showed how it works when information from sensors and cameras is introduced into a computer program that interprets and analyzes situations and traffic, and then makes choices about course, speed and eventual evolution.
Formerly Wärtsilä
Last week, the Finnish Wärtsilä sent a press release that the Norleg ferry Folegofonn automatically travels between three ports in Hordaland.
It goes from dock, sails to the next port and adds a dock – without the captain or navigator having to do it. But it is assumed that nothing happens. That system is still not autonomous, but automatic.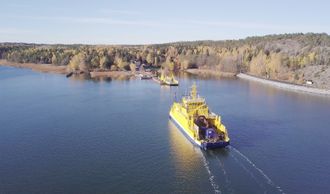 «Norway» Rolls-Royce Maritime, based in Ålesund, is now demonstrating in Finland how they have left the full control of a Finferries ferry owned by the state. They have taken the technology a few weeks back to the Wärtsilä demonstration a few weeks ago.
autonomy fusion
Kongsberg Maritime, which will formally acquire Rolls-Royce Maritime in March, has demonstrated its autonomy technology and anti-collision system in Horten on demo boats together with FFI. By 2021 the container ship Yara Birkeland will sail independently between Herøya at the terminals Porsgrunn and Brevik and Larvik.
Today, the technology was demonstrated and demonstrated in a test area for Finnish autonomy for a number of potential customers and connections. From the demonstrations of both Kongsberg and Rolls-Royce in 2018, it seems that in 2021 it will work for commercial vessels.
Little was left to chance during the demonstration with Falco in the archipelago south of Turku (Turku).
anti collision
The route was mainly marked with "waypoints", and potential dangers with ships and obstacles were well planned.
But exactly how, in what direction and in what way the unscheduled operation would take place, was not done.
The ferry is equipped with a series of advanced sensors that enable a detailed overview of the real-time real-time view of the surroundings. The image has more details than a human eye can capture.
The ferry Falco used a combination of Ship Intelligence solutions from Rolls-Royce to navigate autonomously and remotely on the Paranainen-Nauvo route.
Brain on deck
The brain of the autonomy system is in a container on the deck of Falco. It collects information from sensors and cameras, processes and analyzes signals to the DP system on board that controls propulsion machines and azimuth propellers, also from Rolls-Royce.
The 54.3-meter ferry Falco has changed course to avoid objects in the sea without the crew having to disrupt the navigation.
Rolls-Royce has already sold parts of the system – Autocrossing – to Fjord 1 and Fosen Namsos Sjø. It plants and plants the best course based on different parameters and sensors.
This is now connected to Autodocking, which makes it possible for ships to board and leave the dock without the captain or navigator controlling it. In addition, an intelligent system has been introduced that connects to anti-collision information.
Then we are close to a 100 percent autonomous shipping system.
Demo day
For the demonstration in Finland on Monday, Rolls-Royce had 80 specially invited guests. They showed that the ferry used artificial intelligence on the way to detect and identify objects and the environment in general.
It was also the first time Autodocking from Rolls-Royce was demonstrated. Wärtsilä showed this for the first time in April of this year, in Norway.
Rolls-Royce autodocking ensured that the vessel automatically adjusted the course and speed to the dock without human intervention.
Rolls-Royce announces that they joined Finferries earlier this year, through a new development program called Safer Vessel with Autonomous Navigation (SVAN). The aim is to implement findings from the former research project Advanced Autonomous Waterborne Applications (AAWA), which is financed by Business Finland.
Collaboration Rolls-Royce-Finferries
"Today we have taken a big step forward towards autonomous shipping, and we have confirmed exactly what we have said for a number of years – that autonomous shipping will come." The SVAN project was a successful collaboration between Rolls-Royce and Finferries and a perfect opportunity to demonstrate how Ship Intelligence technology can offer great benefits for the safe and efficient operation of ships ", says Mikael Makinen, President Commercial Marine at Rolls-Royce.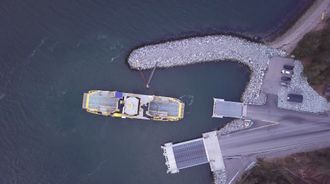 Finferries are proud to be out early again.
By 2015, a few months after 100 percent battery-electric Ampere began its daily electric sailings, Finferries Ferry Elektra became the first hybrid ferry in the world. It is in the same context as Falco.
CEO of Finferries, Mats Rosin, CEO.
Safe and secure
– The Parainen-Nauvo association is again involved in the creation of maritime history, first with hybrid technology at Elektra and now autonomy with Falco. Our main goal of the cooperation is to increase the safety of maritime traffic. It benefits both the environment and passengers. The demonstration opens up new opportunities for autonomous shipping and safety, says Rosin.
Falco has been working for Finferries since 1993.
Research, development and testing of new technology for the maritime industry continues thanks to two old ferries.
In Norway, the 20-year-old Folgefonn is an indispensable platform for the Finnish Wärtsilä group, with important departments in the US and Norway. In Finland Elektra and Falco are just as important since 1993, but especially for the British-Norwegian-Finnish Rolls-Royce.
Folgefonn has been a test spring for both hybrid technology, induction load, autonomy coupling and autonomous sailing.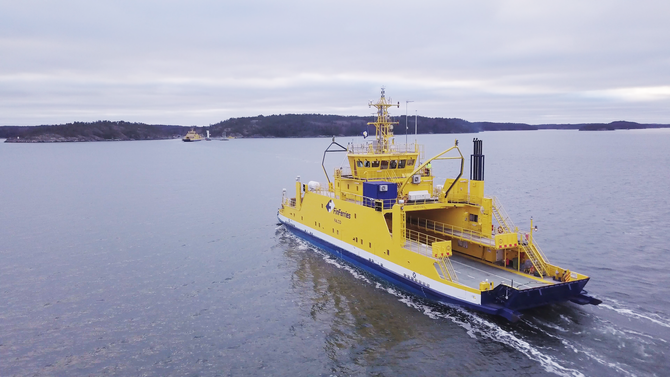 Source link