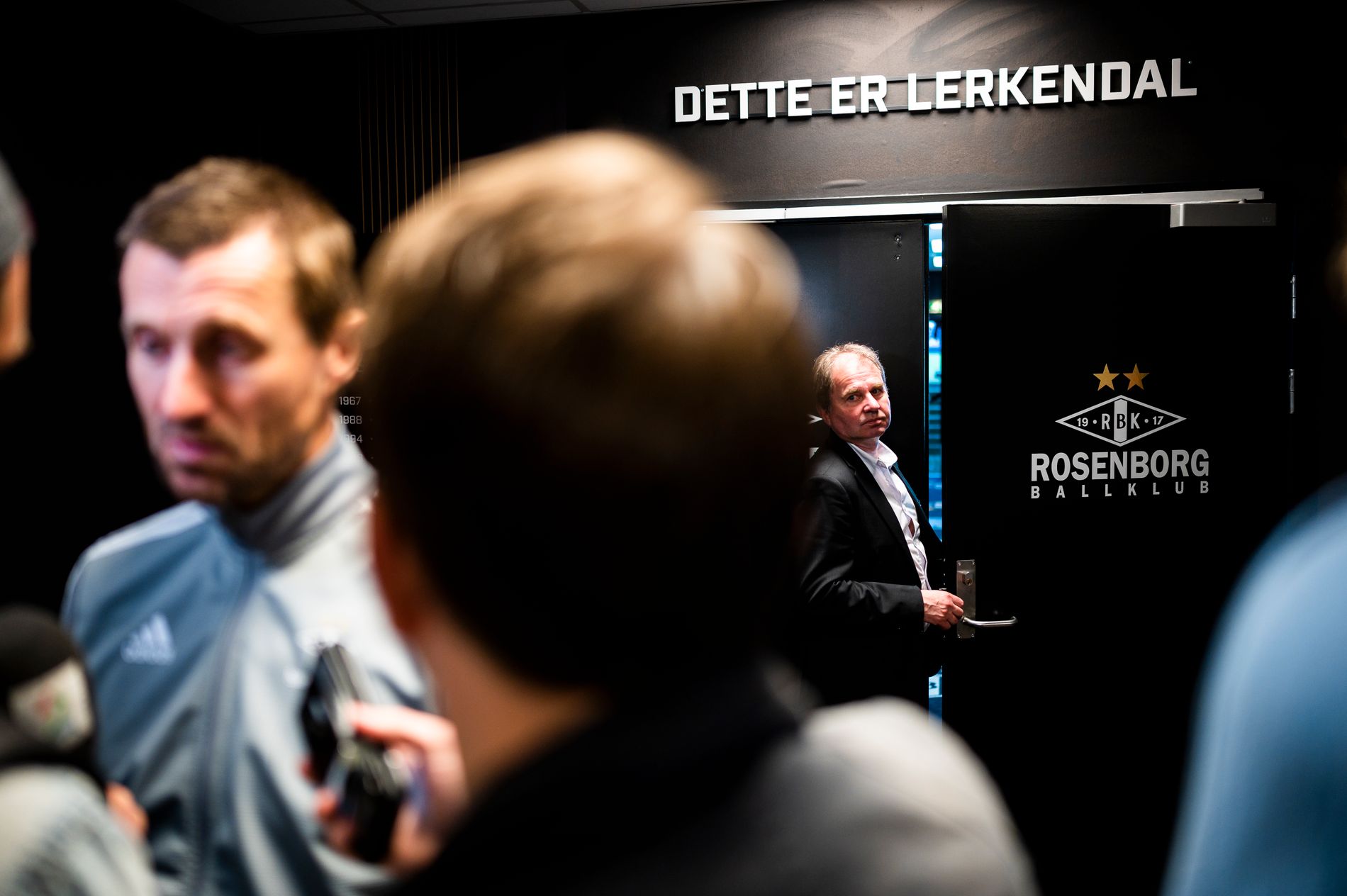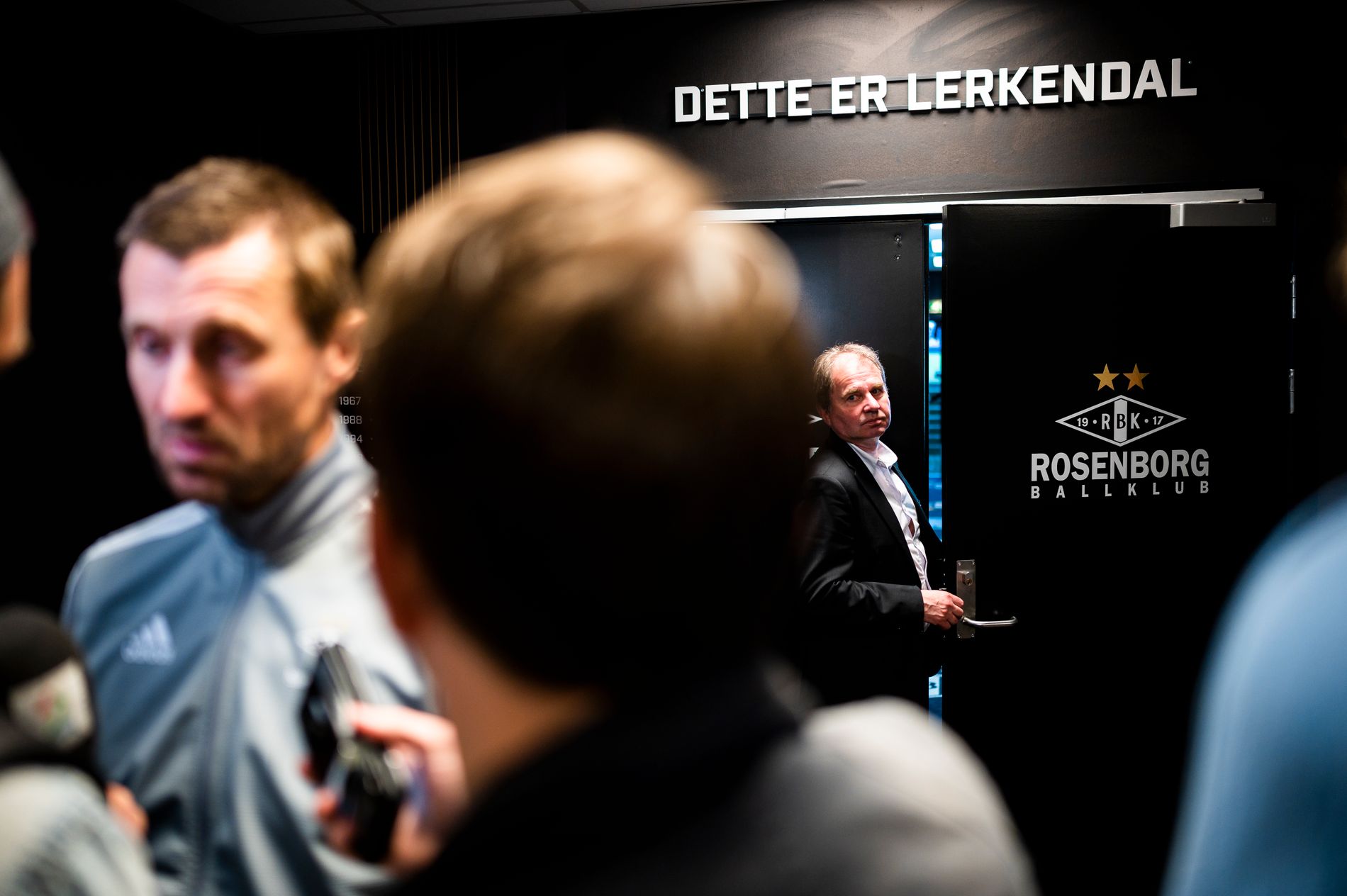 TRONDHEIM (VG) No one in Rosenborg will comment on Eurosport, which is owned by Discovery. It was the message that RBK leader Trond Alstad on Monday afternoon at & # 39; Brakka & # 39; communicated.
VG itself witnessed the incident in Trondheim, where Eurosport reporter Sebastian Langvik-Hansen was told by RBK leader Trond Alstad that Rosenborg "doesn't talk to Discovery today".
While TV 2 and VG received comments from Stig Inge Bjørnebye, Eurosport broadcasters had to accept a cup of coffee, but no comments.
Editorial collaboration
View the Elite series and the OBOS competition directly on Dplay and Eurosport Player
It happens the day after the club crush in Molde and former Rosenborg coach Kåre Ingebrigtsen & # 39; s outburst against the old club in Eurosport Norway later in the evening. VG stated earlier on Monday that the RBK management has responded to the Ingebrigtsen TV function and has therefore contacted the managers of Discovery.
Trond Alstad has given "no comment" to VG about why the club did not want to talk to the Eurosport reporter – and whether there was a boycott by RBK & # 39; s side.
– Now I'm going to a meeting. You can try within a few hours, Alstad told VG just after the incident.
But a few hours later Alstad said he didn't want to comment. The general manager Tove Moe Dyrhaug also said nothing about the situation with Discovery.
read also
Addressee commentator doubts sparks from Horneland
Delete message
Chairman Ivar Koteng responds to VG & # 39; s question whether he will talk about the interviewee:
– You should talk to Trond Alstad about this, Koteng writes in a text message.
– Does this have to do with Ingebrigtsen's TV performance?
– Talk to Trond. He knows the details, Koteng writes.
Discovery reaction
Communication director Espen Skoland of Discovery, owner of Eurosport Norway, says the following after being confronted with the RBK interviewee:
– If it is true that they have decided to boycott us and talk to everyone, it is very special. And it's hard to understand what they want to achieve with that, Skoland responds to VG.
read also
The RBK management contacted TV managers according to the statements of Ingebrigtsen
– It is quite possible to understand that RBK is frustrated. We made a mistake here and acknowledged it (the TV performance of Kåre Ingebrigtsen, journ.anm.). But a boycott is not the deserved football, says Discovery & # 39; s communications director.
– Do you experience it as a boycott?
– It's hard to understand it as something else.
Do you want a good relationship with the media
CEO Leif Øverland in Norsk Toppfotball says he doesn't know why Rosenborg didn't talk to Eurosport on Monday.
– But I have registered the complaint of European sports, and that is good, says Øverland about the tyrant of Ingebrigtsen directly during the football broadcast.
– In general, I must say that compared to other European & # 39; s European leagues, when we are talking about transparency, many others are amazed at the availability of leaders and players. We want attention and we want a good relationship with the media. In my football time I have not yet experienced that accessibility has been a problem, says Øverland at VG.
View more statistics for the Elite series on VG Live.
Commercial cooperation: discount codes
Source link