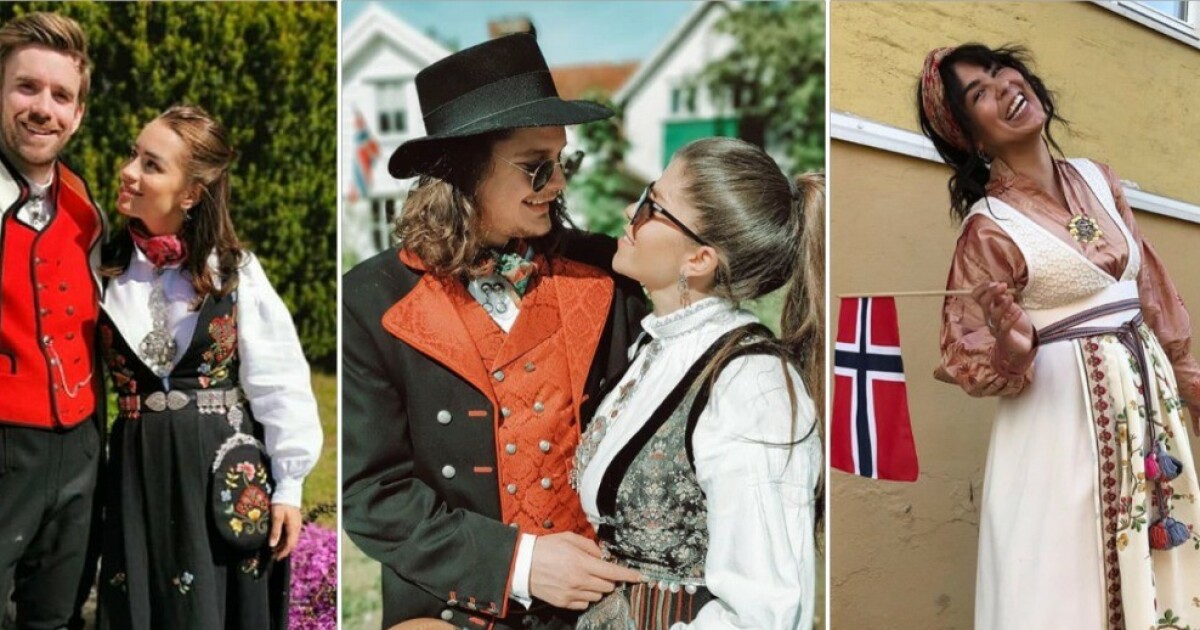 Norwegian flags, bunads, cheers and joy have taken up a lot of space on social media in recent hours during the celebration of the national holiday.
Various celebrities also dressed up on the beautiful stage and shared their most beautiful photos of the 17th of May with the fans on Instagram.
One of them is Kathrine Sørland (38), who, however, admits that she did not really wear bunad this year. This is because she is judging selling lots at her son's school on the occasion of the national day.
On a photo from last year – where she wore her bunad – she writes the following:
"Congratulations on the day! (Okay, then I used the photo from last year, but don't think I was as nice in the orange T-shirt as it says" lottery "). A very nice day together, followed by emneknags such as # hurrafor17mai.
champagne breakfast
However, the rest of the celebrities have shared photos of this year's celebration, and many have participated in champagne breakfasts, like so many others here on land.
These include the P3 Morning program leaders Ronny Brede Aase (32), Silje Nordnes (34) and Markus Ekrem Neby (27), who brought microphones and equipment to a collective early in the morning – to participate in a champagne -breakfast.
"Congratulations on the day! We start sending a champis breakfast in a mega-loving collective," writes the first to a photo of the entire gang.
Rays in the bunade
A repeat of many of the celebrities is the photos of bunads. Among those who have dressed their most traditional outfits on the occasion of the Norwegian National Day are the television profiles Ida Fladen (33) and Amalie Snøløs (23).
While the first in the caption jokes with "good new year", Snølø writes that she inherited her grandmother's bunade – which she had already made for 73 years, in 1946.
The Stian couple (29) and Jamina Blipp (31) are also dressed in bunad until 17 May.
"Congratulations on the day people. I love you", the program director of the late evening writes to a picture of himself and his beloved wife. The couple married last May, celebrated their first wedding day in two days, Sunday, May 19.
Tone Damli (31) has placed a photo of herself, cohabiting Markus Foss (36) and daughter Billie (5), where all three of them are smiling neatly at the camera, dressed in beautiful bunads.
Celebrate with girlfriends
May 17 is a happy day that you celebrate with all the people you love, so many of the celebrities are celebrating with their girlfriends, which we can see through the photos on Instagram.
This includes radio profile Marte Bratberg (29). She has released a picture of herself and her friend – which she has not yet publicly mentioned. For those who are part of Bratberg & # 39; s podcast, which she has with Janka Polliani (40), he is also known as "small dog".
Program leader Petter Nyquist (40), known from the series "Petter Uteligger", also shared a photo full of love. He has brought the whole family, cohabiting Mari Jagmann (38) and their two children together in a sweet family image.
The girlfriend Petter Pilgaard (39) and Vendela Kirsebom (52) also celebrate the national day together and have both posted photos of the celebration on Instagram.
Atle Pettersen (29) has shared a photo of herself and her fiancée Cathrine Eide (29).
May 17 as parents
For Kristin Gjelsvik (32) and Dennis Poppe (27), the contrast with last year's celebration is great, something the first indicates in their Instagram post. In April the reality couple became parents for the first time and this year they are celebrating in Poppe & # 39; s hometown Stavanger.
"Congratulations on the day. It was abruptly a slightly different May 17 celebration for our side … This year the annual champagne breakfast with the gang has been replaced this year by pumping breast milk, children's trains in Stavanger and in-laws, but we cherish anyway. Life is pretty good! Enjoy the day, great people. May it be brilliant, "she writes in a photo of her and Poppe with pram.
View more photos of the May 17 celebration of celebrities during:
Like Dagbladet Kjendis on Facebook
Source link