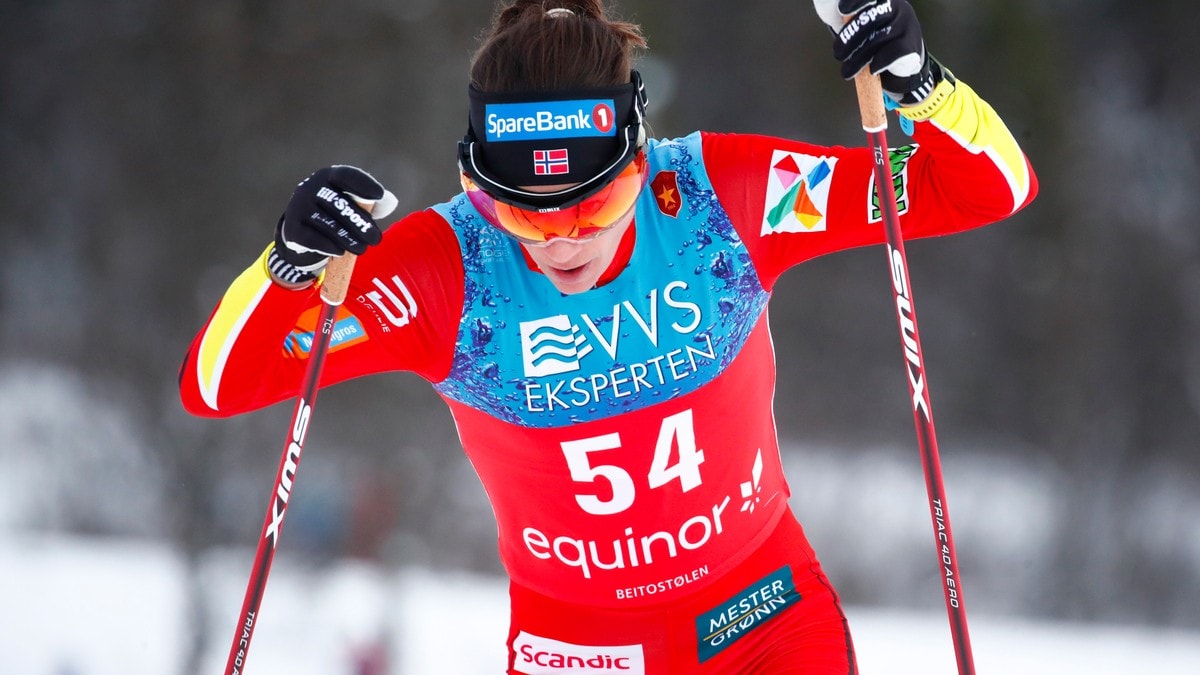 Therese Johaug won for the second day in a row in show style at Beitostølen. The profit margin ended up being 36 seconds.
– It was as I feared before the start. It gets shiny and I slide a bit in the snow. I am not getting the right grip. I'm very happy. I can practice on a sprint this weekend. Anything can happen, says Johaug about the victory.
The race was also a positive experience for Heidi Weng. Yesterday she felt ready and had no chance to overtake in the sea when Johaug brought her in with half a minute.
Weng's good run was praised by NRK's ​​experts.
– She didn't have the opportunity to follow yesterday. She did that today. Maybe she just needed yesterday's tough race to find her usual form, says Torgeir Bjørn.
– It's nice with Heidi today. She halves the distance to Johaug in one day. It's impressive, NRK cross-country expert Astrid Uhrenholdt Jacobsen concludes.
– Impressive
In today's race, Weng was much more alert and followed the back of the national team friend for almost the entire second lap. It was planned in advance, Weng says.
– I decided to stay while it lasted. It was almost then. I'm getting stiff a little quickly, but it was almost just fun today.

NRK expert Astrid Uhrenholdt Jacobsen stood out on the track and followed the race. She noticed a marked difference in how Weng behaved.
– There was a big visual difference. I could conclude early on that this was a completely different race. You looked more enlightened, more heeled. More power in every ski. I think you ski better, Jacobsen boasted of his former national teammate.
Little snow
Weng got Johaug in the back when passing halfway. From there it just tried to keep up.
– I don't know what I was thinking. I just tried to hold on. I feel like I have a little more control over when I get stiff in skating than in classic. In that sense it is an advantage for me. I think Therese herself has gotten a little stiff, so I think it was in my favor too, Weng tells NRK.
Now Weng is betting on a form increase throughout the season. She herself thought it was good to get some hard runs in the body after little competition training due to the lack of snow.
– I was about that far back here last year. Then last year I skated really well at Kuusamo, and was only eight seconds behind Therese on the podium. Things may change, especially for me, but I'm just going to have fun in Ruka. I'm a bit behind schedule, because I don't like to go straight from roller skiing to snow. This autumn, little snow has fallen so far.
Helene Marie Fossesholm finished strongly on Saturday and took third place, before the surprise Karoline Simpson-Larsen.
Source link