With models such as The Frame and The Serif, Samsung has shown that they are not afraid to experiment with our traditional perception of how a television will look and behave. Now they are trying something new with The Sero vertical TV intended for the younger generations.
It goes without saying that such a TV will work much better with video and other content created for the height format, which is what we normally use on our smart mobile phone. That is why the TV comes with NFC for fast pairing and features that make it easy to mirror the TV's mobile screen.
And if you get tired of watching instagram videos, it is very possible to view normal content on this 43-inch. The screen can rotate on its own axis and then works like a normal TV that is intended for the conventional 16: 9 format.
Absolutely special foot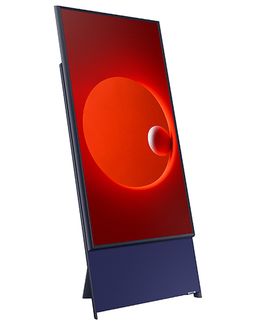 We see that this is not a TV intended for the wall when we see the special integrated base of the "advertising poster" – the Sero should actually be a piece of furniture. According to Samsung, it also offers good sound via a 60-watt 4.1-channel speaker arrangement.
The idea is that it will function as a kind of music power station or speaker for music that you have on your mobile.
Unfortunately we do not know at the time of writing whether this is a model that Samsung wants to promote worldwide.
So far it appears that it will only be available on the South Korean domestic market when it is probably released at the end of May.
There the prize is set at 1.89 million won, a little more than NOK 15,000.
This is The Frame:
An extremely friendly TV >>>
(Source: The Verge)
Source link