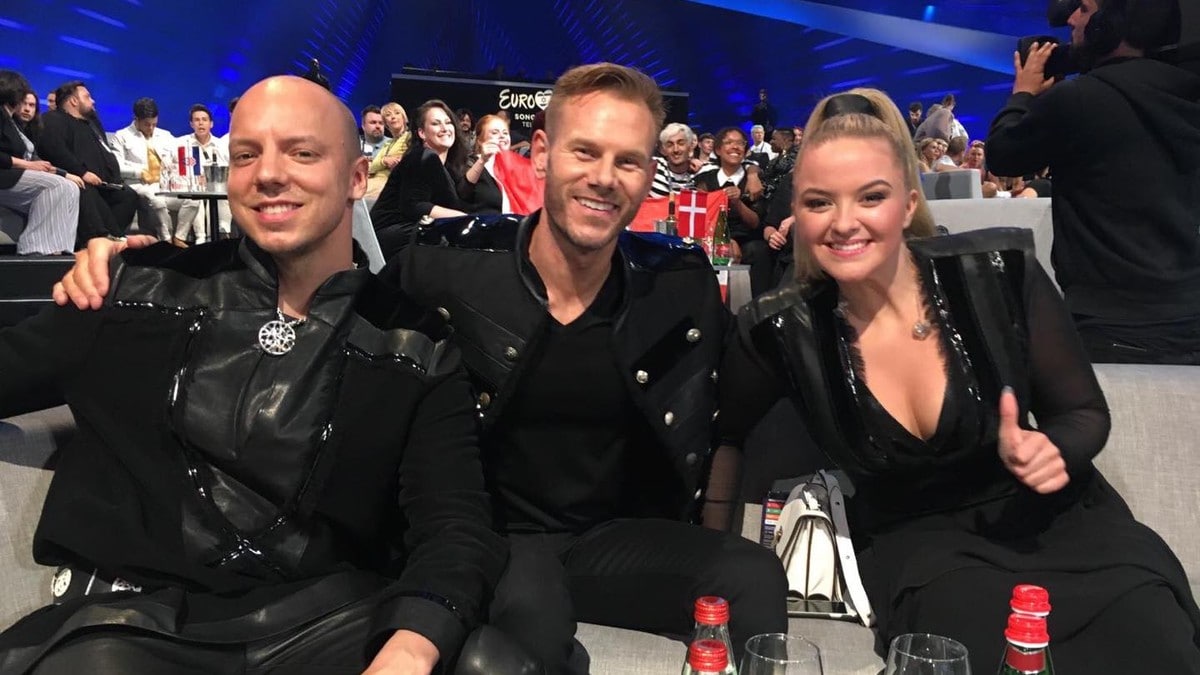 On Wednesday evening, Keiino's main drive was for jury members across Europe to vote for their favorites.
So half of the result is decided on the semi-final of Wednesday evening of Thursday. The other half consists of telephone voices during the broadcast.
In Tel Aviv's press center, several journalists applauded and cheered when Keiino entered the scene. Wild cheers from the public were also reported in the hall.
Keiino himself was very satisfied with his performance.
– The most successful implementation so far. We are always the best with the audience in the hall and they have really brought us forward, says Tom Hugo with a positive and happy nod from Alexandra and Fred.
– We are very happy that it worked so well when it really applied, Tom Hugo adds.

– Some of the best they have done
The leader of the Norwegian MGP club Morten Thomassen was very impressed by Keiino after the important run
– Fantastic! They had a lot of energy and empathy. I think this is the best I've ever seen, Thomassen tells NRK. He does not doubt that there will be a last place in Norway.
– See no reason why we are not entering the final. Top delivery, he says.
The Swedish Tobbe Ek, who writes for Aftonbladet, has so far called the job best in Norway.
– Tom and Alexandra look more relaxed and it looks like they are having fun on stage. This might pave the way for Norway tomorrow, he writes in his blog.
Norway sang as number fifteen tonight with "Spirit in the Sky". The scene number is unchanged from the moment Norway had its tests on Saturday, but the head of the delegation, Stig Karlsen, tells NRK that work is constantly being done to optimize sound, light and image.
Challenges with today's first test
Prior to the breakthrough of the evening, Keiino had one last attempt in the afternoon.
Then the trio thought they had technical problems, but it was not noticeable in the hall during the first test for Thursday's semifinal at the Eurovision Song Contest, NTB writes.
– There were some technical problems, such as several times. But it is as they say here: it always settles at the end, Tom Hugo Hermansen told NTB.
Norway participates as number fifteen in the second semifinal of the Eurovision Song Contest, which you can watch directly on Thursday at 9:00 PM on NRK 1.
Source link