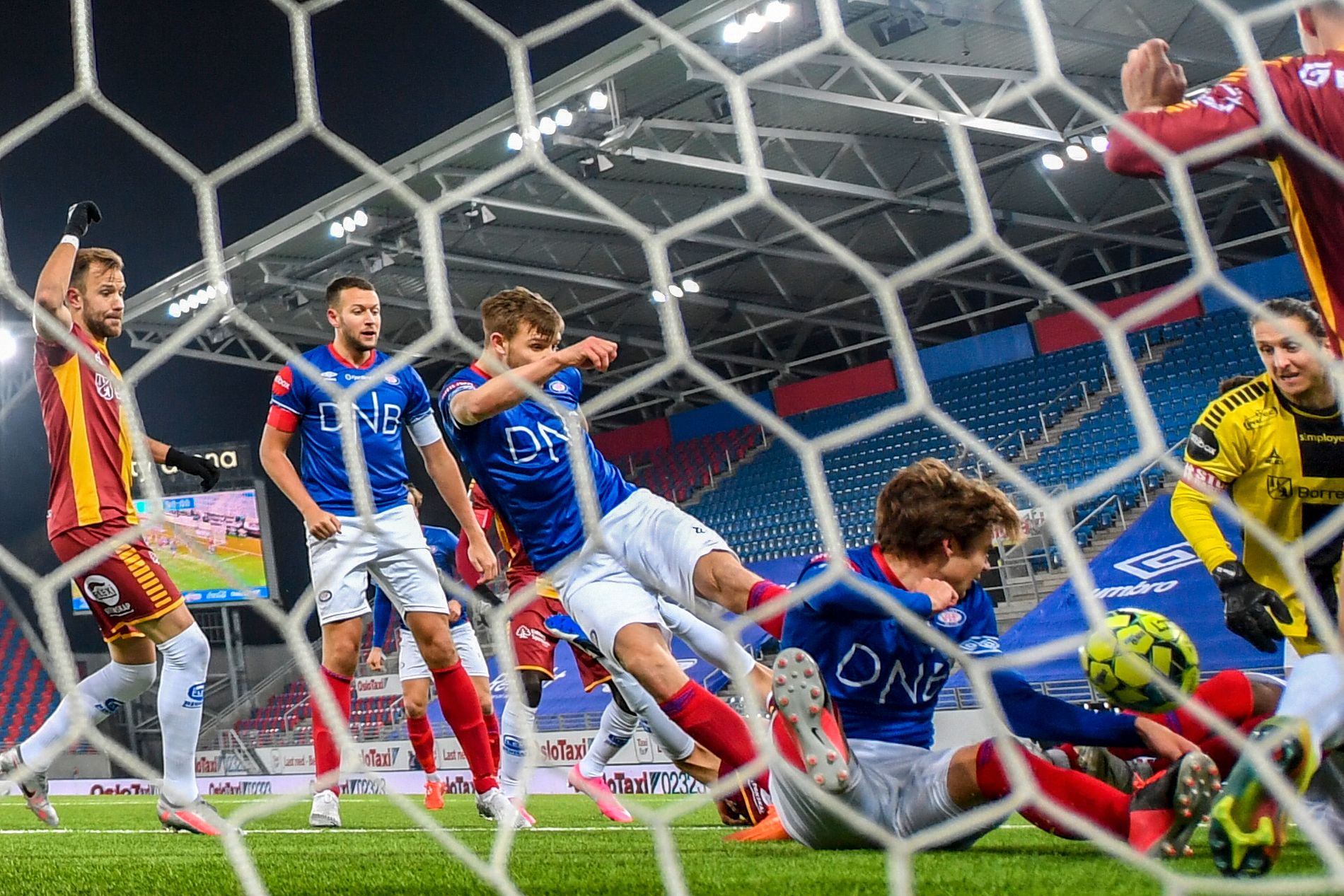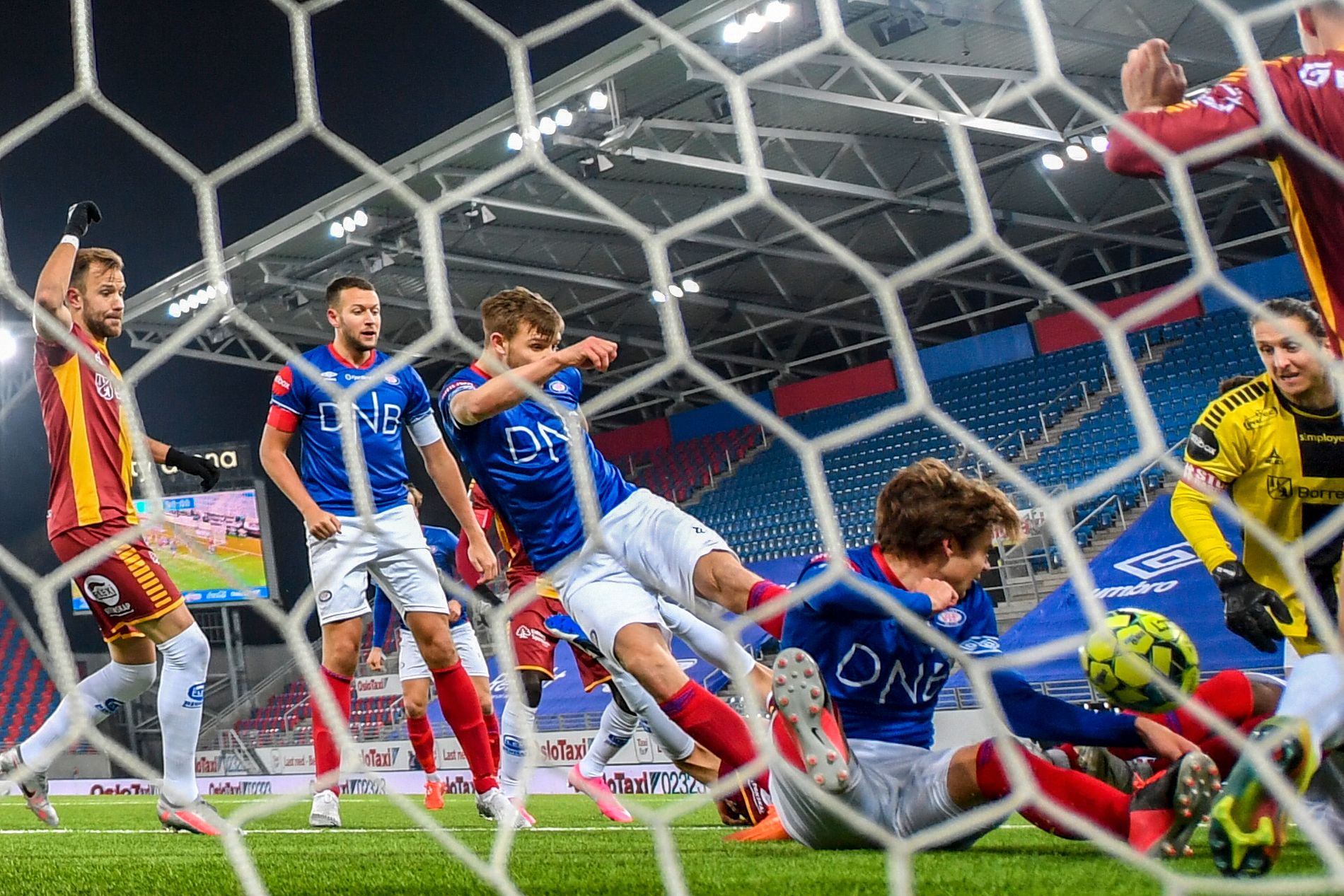 VALLE (VG) (Vålerenga – Sarpsborg 1–1) Vidar Örn Kjartansson tried, Aron Dønnum tried and Matthias Vilhjalmsson tried. But eventually Ivan Näsberg (24) – of all people – showed up and secured a draw for Vålerenga.
It happened after blissful chaos in the corners in extra time, where Sarpsborg goalkeeper David Mitov Nilsson lost the ball, Magnar Ødegård couldn't kick the ball away and Vålerenga's super-local midfielder fired in through reclining teammate Felix Horn Myhre.
It will apparently be the last to get the score credited, even though Näsberg was in the hundreds and celebrated as if it were his – with both cheers and "Ronaldo jumps". Despite the fact that one point against Sarpsborg could not be missed. Vålerenga could even get an advent hatch to Rosenborg in the battle for the top three places behind league champion Glimt.
Editorial collaboration
Watch the Elite Series and the OBOS League live on Dplay
Molde now takes the silver. It will be difficult to catch up, says Dag-Eilev Fagermo after Sunday's matches against VG. He had to settle for one point, Rosenborg went on a fight defeat in Bodø and Molde beat Haugesund.
Kristiansund and Odd are also registered behind Vålerenga. But Vålerenga has the Trøndelag team in what could be a "bronze final" at Intility this weekend.
– It will mean a lot to both the club and me to take the medal. Vålerenga to get to the top for the first season, Fagermo describes.
It is easy to point to the home statistics (8-5-0) as the reason. The coach mentions an addition:
– Morale is very good, and one of the main reasons we are where we are at the table. The work ethic and unity have led us to return several times this year when we got off to a bad start, Fagermo believes.
Aron Dønnum could even give Vålerenga 2-1 later in extra time, but the whistle from the wing was stopped by Mitov Nilsson.
The return brought Bård Finne in goal, but the Bergen resident was correctly repelled due to offside.
Sarpsborg was low for most of the game, suitably enough when coach Mikael Stahre has a slew of midfielders and no forwards. But when a passing Troika sat between Tobias Heintz, Sulayman Bojang and Ole Jørgen Halvorsen, and the latter snuck forward on the front post disguised as a thoroughbred goalscorer, no one in Sarpsborg's strikers missed.
Halvorsen pushed 1-0 and he who scored the very first goal on the track on opening day in fall 2017 had done it again – while Vålerenga was under 0-1 at Intility for the first time since August 22.
– Always nice to score against Fagermo. There have also been some goals against him, says Ole Jørgen Halvorsen, who played for the coach profile during a short stay at Odd.
The substitute was even able to put another just before half-time, in a match in which Fagermo's team struggled for a long time to play via Sarpsborg at all.
Nicolai Næss and Jordan Adéoti in midfield were like an extra stop shield, Vidar Örn Kjartansson was just as cool as the temperature in Oslo East, Vålerenga players switched positions but didn't come and the first half was a break without one of the best home teams of the series created a good goal opportunity.
– We can't tear down the 5-4-1 formation. Idle and slow speed. We struggled a bit against Aalesund, also in the same formation, says Fagermo.
That changed immediately in the second half when Ivan Näsberg started hitting with the plays. The Vålerenga defender brought substitute Bård Finne into action quickly, Finne found Aron Dønnum in front of goal and when the ball landed on the right foot with the left-footed VIF wing, it was a little mystery that Dønnum hit the post and not the goal.
Always dangerous Kjartansson was more on the cut in the second half and had two tries with his left leg, but shot over and out respectively. One after the other exactly Näsberg game.
– During Deila we have not always used those riders that often. This year we use them a lot more. Then I can also show off my foot, Vålerenga's jawbone midfielder tells VG.
Matthías Vilhjalmsson was among Vålerenga's six chances in the second half. The Icelander plunged forward on a return, but the ball went straight to Sarpsborg goalkeeper Mitov Nilsson.
Ultimately, Ivan Näsberg succeeded in arguing for equality in the collaboration with Felix Horn Myhre:
Check out more stats for the Elite Series on VG Live.
The elite series
Champions League Qualifier
Europa League qualifier
Relegation qualification
Degradation
VG discount codes
A commercial collaboration with kickback.no
Source link