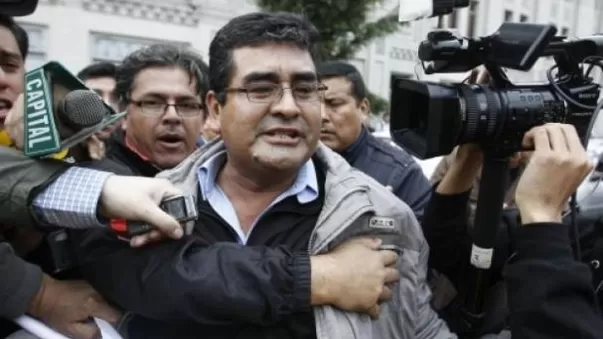 César Álvarez, former regional governor of Ancash, was sentenced to two years prison for the crime of misappropriating the budget of three public works in the province of Santa.
It was the sixth Unipersonal Criminal Court specializing in crimes of corruption of officials of the Superior Court of Justice of Santa Claus who were found guilty César Álvarez. Moreover, it ordered a civil compensation of more than 300 thousand soles in favor of the state.
LEE: César Álvarez announces his intention from the prison to apply for the Ancash region
The research shows that in 2013 the former governor had allocated the budget of more than 13 million soles to the execution of water and sewer works in the urbanization Bellamar, the improvement of the initial school 1537 of the young town of Villa María and the post of Magdalena Nueva health will be used in new projects. These works were not decisive.
Álvarez must adhere to the ruling in the Piedras Gordas prison in Lima, where he has also served as a preventive prisoner since May 2014. This is for the alleged crimes of conspiracy to commit a crime and murder.
Source link