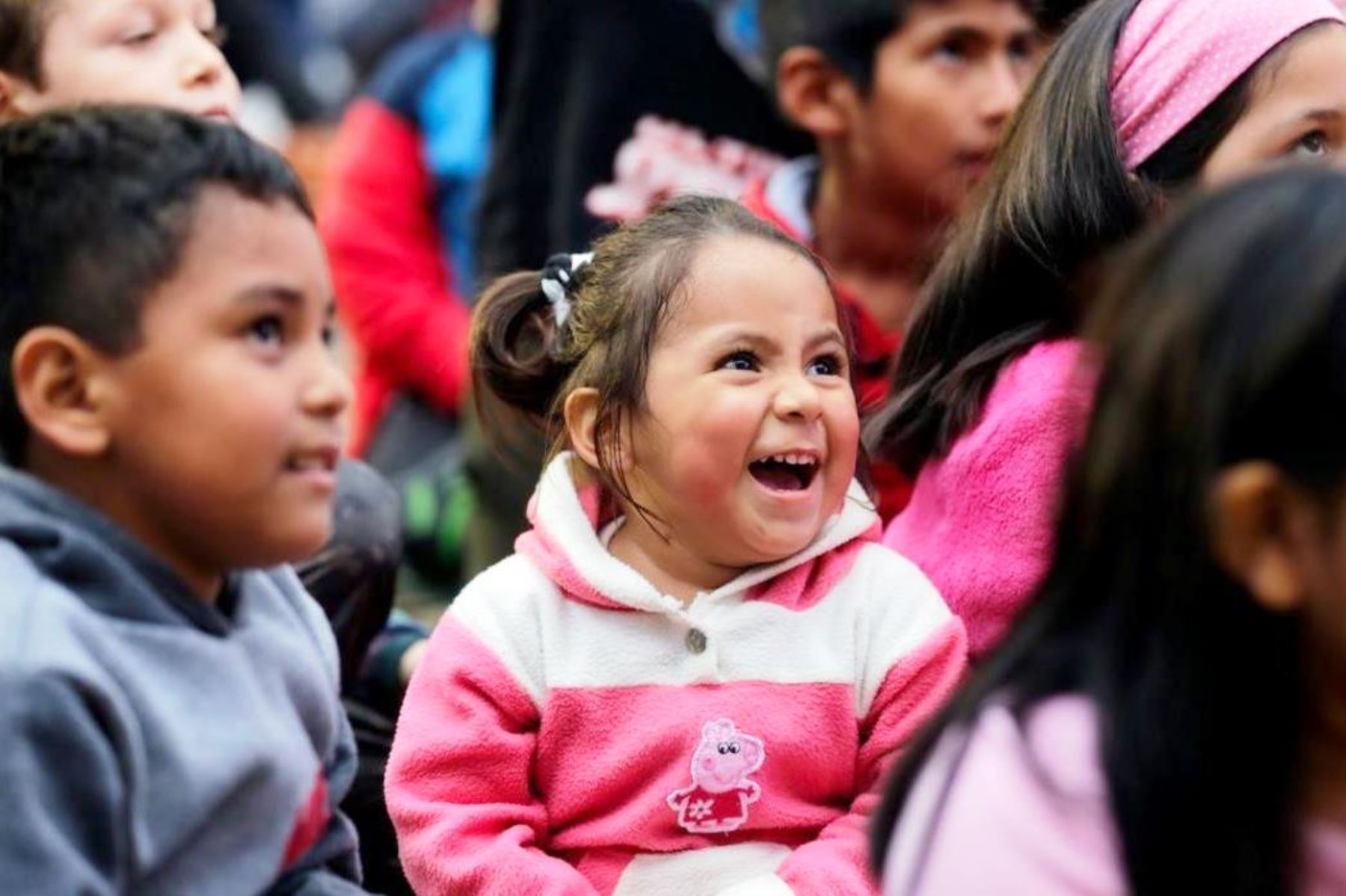 We are 31 million Peruvians. And 26% is between 0 and 14 years old, according to the tables of the latest National Census 2017 of the National Institute of Statistics and Informatics (INEI). We are talking about about 10 million children and adolescents.
Another document from INEI, state of childhood and adolescence, corresponding to the first quarter of 2018, indicates that in 54% of households in the country there is at least one member younger than 18. [19659003] that in May 1931 the sisters Victoria and Emilia Barcia Boniffatti founded the first children's garden in Santa Beatriz, a lot of progress has been made. Today, 77% of children aged 3 to 5 go to school; also 89.4% of children aged 6 to 11 years and 82.5% of children in the 12 to 16 year old group.
According to the official profile of Peruvian children, 82.4% of young people under 18 have health insurance (public or private): 55.4% of children and adolescents have access to comprehensive health insurance (SIS).
In his & # 39; Message to the Nation & # 39; On July 28, President Martín Vizcarra recalled that local and regional authorities will build 2,000 schools, which will help 900,000 students, thanks to a transfer of 1,300 million soles.
Violence and abandonment
Last year, 2,965 children and adolescents returned to their home country, after having spent some time in the Residential Reception Center (CAR) because of the deposition situation. 1,540 returned home in the first half of the year.
And the Ministry of Education, with the aim of protecting and supporting victims of violence, has just announced that 237 specialists will be enrolled in schools in 23 regions of the country.
They will work hand in hand with the complaints portal Síseve (www.siseve.pe) to avoid physical, psychological and sexual violence at schools and promote healthy coexistence.
Some challenges
In the XXI century, Peruvian governments closed the ranks for a variety of issues, such as child abuse, family vulnerability and gaps between children from rural and urban areas.
A study by Unicef ​​Peru recalls that public investment in childhood and adolescence has increased by 20% between 2013 and 2015. And that the largest number of complaints from victims of verbal, physical and sexual violence is due to "a greater awareness of the problem."
While malnutrition in children, according to the Demographic and Family Health Survey (Endes 2017), reveals that this decreased from 13.1% to 12.9%, between 2016 and 2017, in the same period continues anemia in children from 6 to 35 months remaining: 43.6%.
The state continues to refine its mechanisms. The Qali Warma program, from Midis, therefore diversifies the food products that the 2019-menu will have, to continue to reduce anemia and malnutrition in children with foods rich in iron, such as enriched sweet potatoes, potatoes and carob.
Unicef ​​Perú suggests emphasizing bilingual intercultural education to provide information to indigenous children. And that they improve their lessons.
More about Andina:
Did you pass the 50? These benefits and challenges present love at that age https://t.co/gb7JiQhADo pic.twitter.com/SB9Tj8NYgm

– Agencia Andina (@Agencia_Andina) August 19, 2018
(END) DOP
Source link