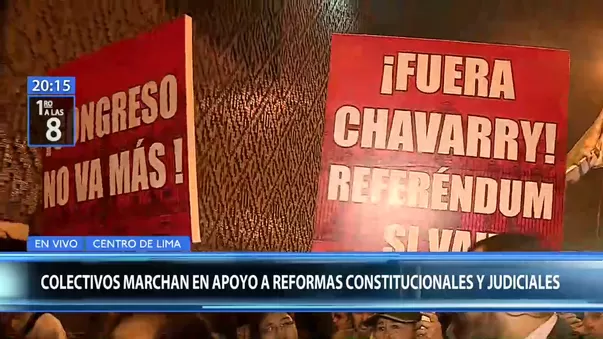 Several groups marched in support of the President of the Republic, Martín Vizcarra, on the request of question of trust the Congress of the Republic and the constitutional and judicial reforms.
LEE: Néstor Popolizio: the question of trust is not a coup, it is constitutional
This demonstration tried to express her protest voice after last week Congress indicated that there will be no more than 2021 reforms raised by the head of state during his message to the national holidays.
the route that took this march was: from the Plaza San Martin walked the Nicolás the Piérola avenue, and then turn off on Wilson Avenue.
LEEMinister of Labor: You can not talk about coup plotting when using the Constitution
They then entered Avenida Miguel Grau and continued on Avenida Abancay and then returned to Plaza San Martín along Avenida Nicolás de Piérola.
Source link