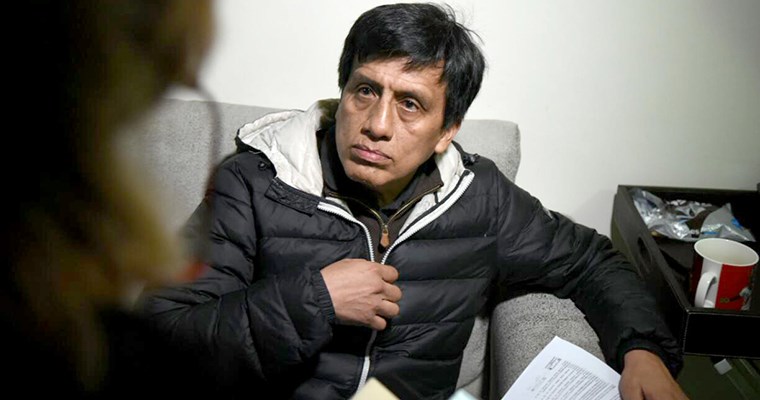 20/08/2018
Thirty-six months of preventive detention dictated the judiciary against the businessman Antonio Camayo Valverde, the former official of the ONPE José Luis Cavassa Roncalla and other eleven investigated by the Los Cuellos Blancos del Puerto case.
The head of the Third National Court for Preparatory Investigation of the System, specializing in Crimes of Civil Servants (SEDCF), Manuel Chuyo Zavaleta, imposed the same measure on Gianfranco Paredes Sánchez and Nelson Aparicio Beizaga, advisors for the ex-judge Walter Ríos .
lawyers
In the same way, against the driver Jhon Misha Mantilla; the former head of administration and finance at the Court of Callao, Verónica Rojas Aguirre; the former administration manager Carlos Parra Pineda, as well as the lawyers Fernando Seminario Arteta and Jacinto León Montenegro.
The restrictive measure of rights also reaches the investigated Juan Antonio Egüez Beltrán, Jacinto Salinas Bedón and Mario Mendoza Díaz.
Chuyo Zavaleta also ordered an arrest warrant for lawyer Marcelino Meneses Huayra, who did not attend the hearing and is a refugee of justice.
Against them, prosecutor Rocío Sánchez writes charges for the alleged perpetration of the crimes of organized crime, influence on peddling, own passive bribery and others at the expense of the state.
After several sessions of hearing and debate between the procedural parties, Chuyo Zavaleta concluded that this case meets the requirements set by the Code of Criminal Procedure for the issuance of the measure required by the Public Prosecution Service.
These are the existence of serious and well-founded elements of conviction that link the investigated persons to the crimes that have been assigned; the prognosis of the sentence has been in prison for more than four years, as well as the danger of fleeing and obstructing the determination of the truth by the suspect.
The judiciary recalled that the evidence of the illegal investigation was included in the audio signals and other means distributed by the press during the hearing by the representative of the public prosecution service.
Former mayor of La Victoria
The first pre-trial court of the Supreme Court of Lima ordered preventive detention against the former mayor of the municipality of La Victoria Elías Cuba Bautista and 25 other alleged members of the criminal organization Los Intocables Ediles, accused of inappropriate accusations in that district.
Judge Sonia Bazalar Manrique, who was in charge of the court, ordered 26 months of preventive detention for Cuba Bautista, as well as Alexander Peña Quispe, Eliseo Cuba Rodriguez, Mario Muchaypiña Reyes, Tomas Vallejos Pizarro, Abundio Milton Melgarejo Grijalva, Edgar Santiago Cueva Hernández, Álvaro Cáceres Carpio, Rafael Gómez Chinchay and Pedro Eduardo Guerra Sled.
Source link