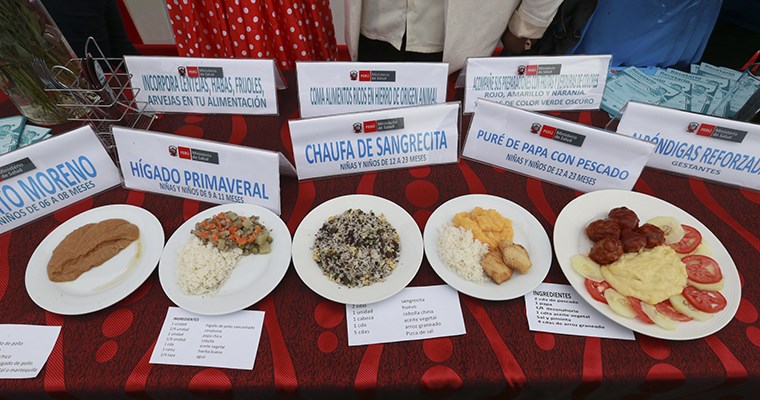 2018/08/21
There is no truce in the fight against anemia. The head of the National Health Institute (INS) of the Ministry of Health, Hans Vásquez Soplopuco, reported that rice in the country is being strengthened as a strategy to prevent anemia and chronic malnutrition, especially in children under five and in women in the fertile age.
He explained that this important step in the fight against anemia in children and chronic malnutrition is due to the adoption of Ministerial Resolution No. 745-2018 / Minsa, of the certificates of approval of enriched rice.
"The improvement of this product of mass consumption in Peru will reduce anemia and improve iron levels in children under five years, without changing their eating habits, their taste or health damage," he said.
State purchases
The strengthened rice formula developed by the National Center for Food and Nutrition (Cenan) of the INS contains ten micronutrients. It is composed of vitamins A, B1, B3, B6, B12, D, E, folic acid, iron and zinc. Three types of rice are taken into account in the approved cards: extra-grade enriched rice, higher-quality enriched rice and current-quality enriched rice.
It was reported that these tokens should be used in the rice purchasing processes of public entities and for social programs.
In this way, the state combines the criteria and characteristics of enriched rice by promoting the chances, quality and transparency of public purchases of rice; implement public policies for the reduction of anemia.
"The approval appears to be an important tool for purchasing processes in local and regional authorities, initiating the process of implementing enriched rice for social programs and other purchases from the Peruvian government," he said.
date
The INS, via the Cenan, will monitor and supervise the enriched rice to comply with the parameters for micronutrients with the analysis of samples sent from the manufacturer's warehouse, the importer or the purchasing entity.
Source link