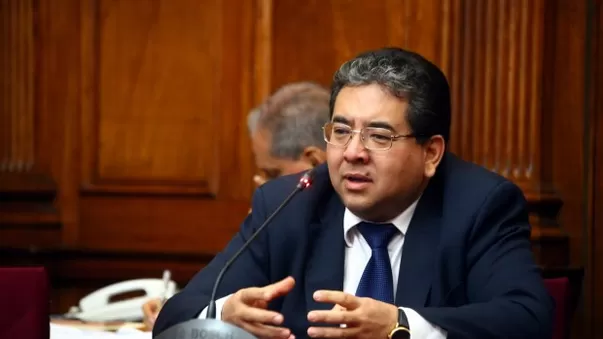 The head of the Office of the Comptroller-General of the Republic Nelson Shack, emphasized the performance of his institution in the light of the crisis generated in the legal system and the actions to be taken to prevent misuse of public funds.
That is why the inspector explained the work of the campaign & # 39; Postula Con La Tuya & # 39; a program that has been renewed with the aim to help the population in the control process of public goods and funds
LEE : Hut: There are indications of unbalanced property in suspended judges and former counselors of CNM
"In a week in which the program we received 55 citizen warnings, 75% of them are complaints who have already activated the Comptroller investigation process," said he.
Shack said that no sanctions have been sent to the reported municipalities because it starts a very fast review procedure that will lead to a compliance check; in this way the administrative sanction procedure is activated. This leads to a suspension of up to two years or to disqualification of up to five years by bad officials.
LEE : Shack: "When we entered the CNM the offices were empty"
"The CNM is subject to two audits. first the administrative and financial management of the period from 2015 to 2018. And another, the adequate administrative compliance for the processes of selection, appointment, ratification and sanction of judges and prosecutors, next week we should complete this inventory process, "stated he.
On the other hand, about the benefits granted by former members of the Board, Nelson Shack said that he will not discuss if those privileges are bad or good, useful or inconvenient, logical or illogical. "If the agreement of the Board of Directors is adequately supported, we have nothing to observe, and if this is not the case, the respective sanctions will be considered," he said.
Source link