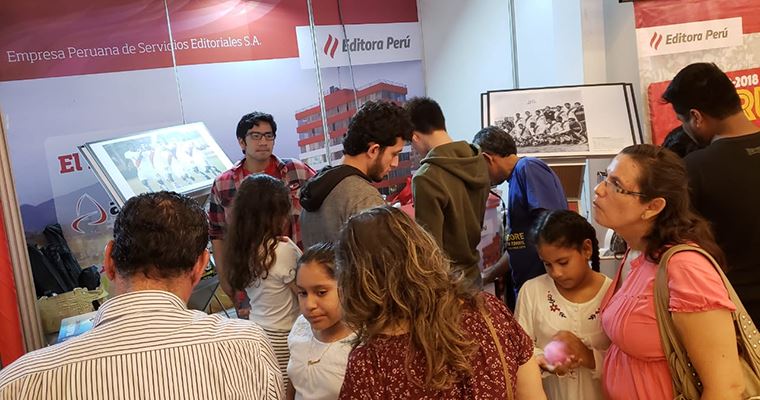 20/08/2018
Editora Perú, a company that brings together the Andean News Agency, the national newspaper El Peruano and Segraf, presented the book 1930-2018 Peru in the World Cups at the VII International Book Fair of Piura (Filpi).
This editorial launch was the main event of this fair on Sunday morning.
The book contains a photographic description supplemented with a large chronicle – from the journalist and writer Antonio & # 39; Toño & # 39; Angulo, correspondent of the New York Times in the last World Cup – about the presentation of the Peruvian football team during the 2018 World Cup in Russia.
Added value
In addition, it has a large photographic compilation of the national team's participation in the Uruguay World Cup (1930), Mexico (1970), Argentina (1978) and Spain (1982), with their respective elimination.
This photographic document is an important contribution by Editora Perú to the sport memory of the country.
Since the opening of the fair, on Saturday, the book about the world made by Editora Peru was one of the most requested.
Afterwards, on Sunday afternoon, the photographic exhibition "From the Andes to the Urals, the Peruvian national team will return to the World Cups", with great interest from the Piura audience.
Traveling photo & # 39; s
This exhibition was organized a few months ago by the 37 years of the Andes News Agency. It was exhibited for the first time at the facilities of Editora Perú.
This presentation in Piura of this exhibition is the first of this photographic selection outside of Lima.
The Piura International Book Fair will reach its peak on the 30th of this month. This edition of the editorial meeting takes place in the Real Plaza shopping center in this city.
Source link