The delegation of the Peruvian team led by technical director Ricardo Gareca traveled to Chile on Wednesday with the aim of taking the first three points in the Qatar 2020 Qualifiers from southern countries.
'Blanquirroja's' Twitter account posted a photo of the players on the plane and 'Roja' retweeted these images to welcome our team. "Goodbye," reads the message.

The 'Bicolor' reached this showdown with 1 unit on the first double date due to a draw against Paraguay in Asunción (2-2) and a defeat against Brazil in the National State (4-2) with a controversial arbitration.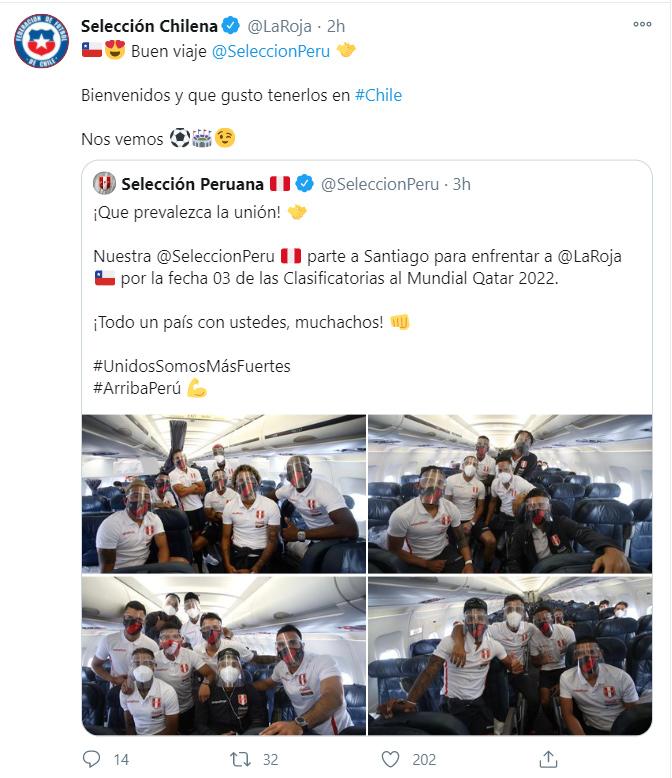 On the other hand, the set of the 'Solitary Star' also has the same score after losing to Uruguay in Montevideo (2-1) and match with Colombia (2-2) in Santiago.

In the last match between Peru and Chile, the 'Blanquirroja' won 3-0 in the Copa América. This time, however, there will be no Paolo Guerrero and neither Eduardo Vargas nor Gary Medel will play in the 'Roja'.
Recommended video
Source link