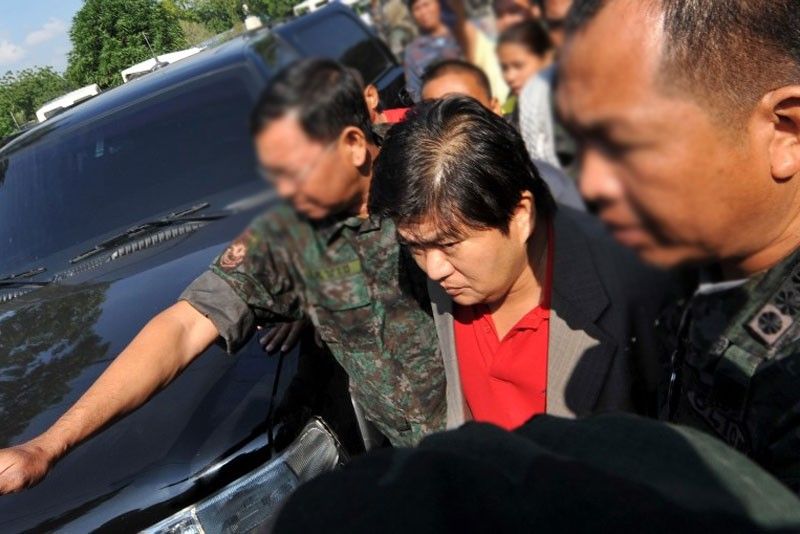 & # 39; Leave for Zaldy Ampatuan does not affect the case & # 39;
Alexis Romero (The Philippine Star) – August 24, 2018 – 00:00
MANILA, Philippines – Malacañang was stunned by a court decision to allow one of the primary suspects in the Maguindanao massacre to attend his daughter's wedding, but expressed confidence that this would have no effect on the matter.
The suspect, former autonomous region in the Islamic Mindanao governor Zaldy Ampatuan, received permission from a court in Quezon City to attend his daughter's wedding in a hotel on 21 August.
The families of the victims of the massacre have expressed concern about the possible impact of the court's decision on the accusations against the accused.
The National Union of Journalists of the Philippines has demanded that prosecutors explain why Ampatuan has been granted leave for the wedding of his daughter. At least 32 of the 58 people killed during the 2009 massacre were journalists.
Presidential spokesman Harry Roque said that the leave would have no effect on the cases that were filed against the suspects.
"I do not think there's an implication, the panel of prosecutors and the president officially joins them, resists that motion, and we're stunned that it's granted, that's the official state," Roque said, former lawyer of relatives of a number of victims, in a press conference.
"I can assure you that this will not affect the matter," he added.
The massacre, considered the worst attack on the press in the Philippines, took place on November 23, 2009. The victims, including 16 members of the Mangudadatu clan, were supposed to see submission of the certificate of candidacy for when Buluan vice Mayor Esmael Mangudadatu when they were killed by armed men in Ampatuan. The massacre led President Gloria Macapagal-Arroyo to place Maguindanao under martial law.
Last June, President Duterte said he wants to make a partial judgment about some of the people who have been tagged in the massacre.
Earlier reports said that the wedding of the daughter of Ampatuan had about 60 main sponsors, including executive secretary Salvador Medialdea, president-assistant Christopher Go, presidential peace adviser Jesus Dureza and Davao City Mayor and presidential daughter Sara Duterte.
Medialdea confirmed that he was asked to become a godparent of the couple, but he had to apologize "mercifully" for attending the wedding because of a previous engagement.
Go said he did not receive an invitation to the wedding. He said that it was a "customary custom" to place names in invitations, even without the knowledge of the invited party. Dureza said he did not attend the wedding because he was at events in Davao. Sara said she was not present during the wedding.
Source link