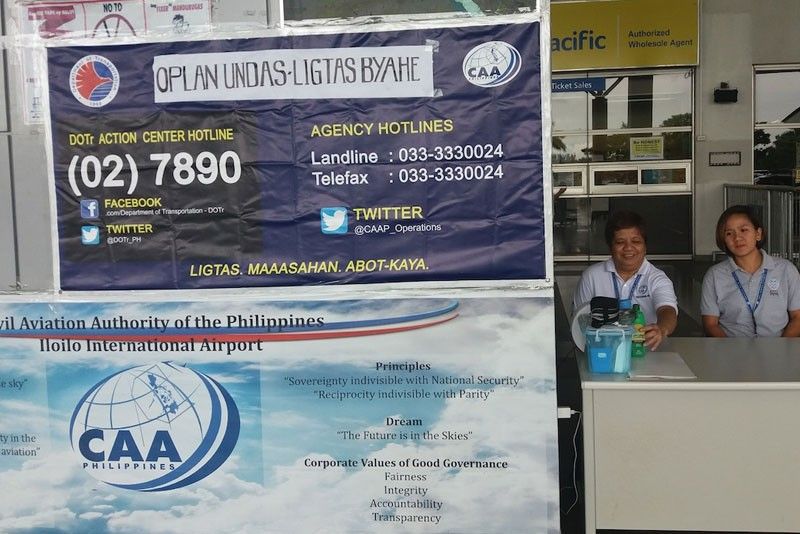 CAAP failed failure to implement 15 infrastructure projects
Elizabeth Marcelo (The Philippine Star) – August 21, 2018 – 00:00
MANILA, PHILIPPINES – The Commission on Audit (COA) has condemned the Civil Aviation Authority of the Philippines (CAAP) for failing to implement 15 of the 16 infrastructure projects for 2017, the state of the provincial airports, particularly in the Visayas, could have improved region.
"Out of the 16 infrastructure projects for implementation in 2017 with a total budget of P125.5 million, 15 projects worth P123.5 million were not carried out during the year, while delays were observed in the implementation of the solitary project carried out, thus provision of basic services to targeted beneficiaries, "reads the COA audit report on CAAP 2017.
COA said that with effect from 31 December 2017 only a project relating to "delivery of freight construction" at Kalibo Airport in Aklan, worth P2 million, had been implemented. COA said that the implementation of the project did not start until 15 November.
Based on COA records, four of the non-implemented projects, which cost P32.6 million, were transferred from 2016 and had to be implemented by CAAP's Aerodrome Development and Management Service (ADMS) and Air Navigation Service (ANS). ).
These projects include the construction of a power plant at Kalibo Airport (P6.6 million); improvement of terminal building at Bacolod Airport (P6 million); constructions of the airport drainage system (P5 million) and five-story new tower building (P15 million) at both Roxas Airport in Capiz.
The other infrastructure projects that were in line for 2017, which the CAAP did not implement, included the construction of a retaining wall and the CAAP – Security and Intelligence Service (CSIS) office at the Iloilo airport; rehabilitation of the building of the fire station, re-blocking of platform pavement, strip correction and expansion of the administration building at Kalibo Airport; construction of a covered waiting area at Bacolod airport; and the extension of the administrative construction and construction of the CSIS office at Roxas Airport.
Source link