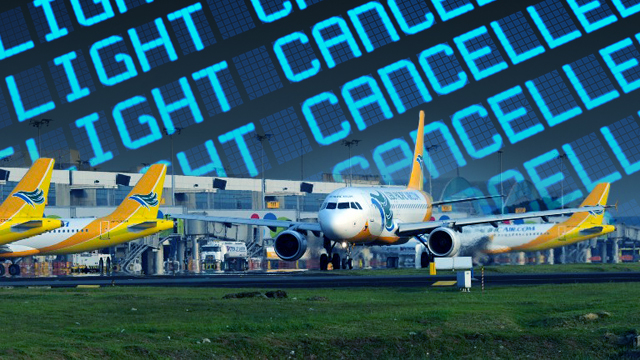 Please refresh this page for updates.
MANILA, PHILIPPINES – Several flights for Monday, August 20, were canceled after the accident with a Xiamen Air plane that slipped from the Ninoy Aquino International Airport (NAIA) runway late Thursday evening, August 16.
The airport runway was eventually reopened after 11 am on Saturday, August 18, but the incident caused "excessive" flight delays and cancellations. (LOOK: Crowded NAIA after reopening the runway)
More than 680 domestic and international flights with an estimated 136,200 passengers have been hit, said the Autorité of Manila International Airport on Sunday, August 19.
Below are the canceled flights for Monday.
NAIA Terminal 3
Cebu Pacific
5J 483/484 Manilla-Bacolod-Manila
5J 451/452 Manila-Iloilo-Manila
5J 321/322 Manila-Legazpi-Manila
What to do
In separate opinions, both Philippine Airlines (PAL) and Cebu Pacific said that it is not necessary for affected passengers to travel to the [PAL]
PAL passengers can go to the ticket sales nationwide, call hotline number 8558888 or visit the ManageMyBooking portal on the airline's website.
Cebu Pacific, meanwhile, said that its passengers can choose one of the following things, without fines:
transfer flights for travel within 30 days from orig inal date of departure
convert to a travel fund for future use [19659012] get a full refund
Cebu Pacific has advised passengers to re-book or refund flights via the Manage Booking section of the airline's website. Passengers can also call to hotline number 7020888.
Cebu Pacific added: "To facilitate the process, we inform passengers between NA 17 and 17 August 1945 [21 mei 2018] of their preferred option after their original flight schedule. send us a message on our official Facebook and Twitter accounts. " – Rappler.com
Source link