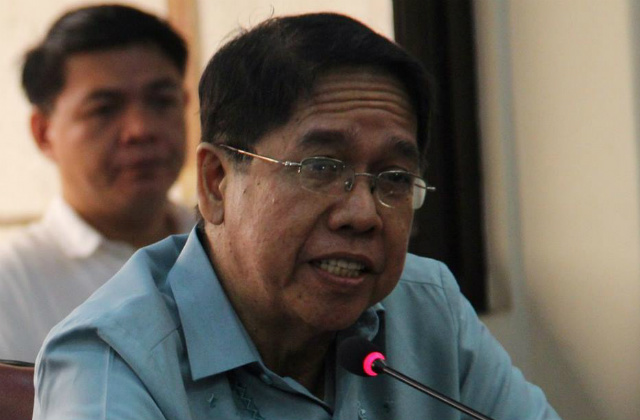 Former elections Commissioner Rene Sarmiento stops as chairman of the pastoral council for responsible voting or PPCRV

MANILA, PHILIPPINES – The Parish Pastoral Council for Responsible Voting (PPCRV) election watchdog will elect a new leader after his former president, Rene Sarmiento, has resigned to recover from a head operation he had had a few months ago.
Sarmiento confirmed on Monday, September 17 he resigned as PPCRV president. He filed his resignation on August 31.
Sarmiento underwent a major operation on 1 April after his head was beaten against a wall on 13 March. "The operation was successful, but the doctor advised me to slow down," Sarmiento said.
Before he became a PPCRV president, Sarmiento was a Commissioner for Elections for seven years. In an interview with Rappler before retiring as Comelec commissioner in February 2013, Sarmiento said is proud to have kept his record clean during his 7-year stint.
Sarmiento was also a framer of the Constitution of the Philippines in 1987 and is a veteran in negotiations with communist rebels.
He would serve as PPCRV chairman from 1 November 2016 to 31 October 2022. He was the successor of PPCRV & # 39; s co-founder, former Filipino ambassador of the Vatican Henrietta "Tita" the Villa.
The Villa said that Johnny Cardenas, vice president of internal affairs of PPCRV, is now the interim chairman of the election watchdog. She helps the board of PPCRV to prepare for choosing a new chair.
"PPCRV preparations for the national and local elections 2019 continue with full blasts," De Villa said.
The PPCRV is made up of lay Catholics and is one of the traditional election watchdogs in the Philippines. The changes in PPCRV come as the Philippines prepare for the mid-term elections of 2019, where Filipinos will choose a set of 12 senators in what is seen as a referendum on the Duterte administration. – Rappler.com
Source link