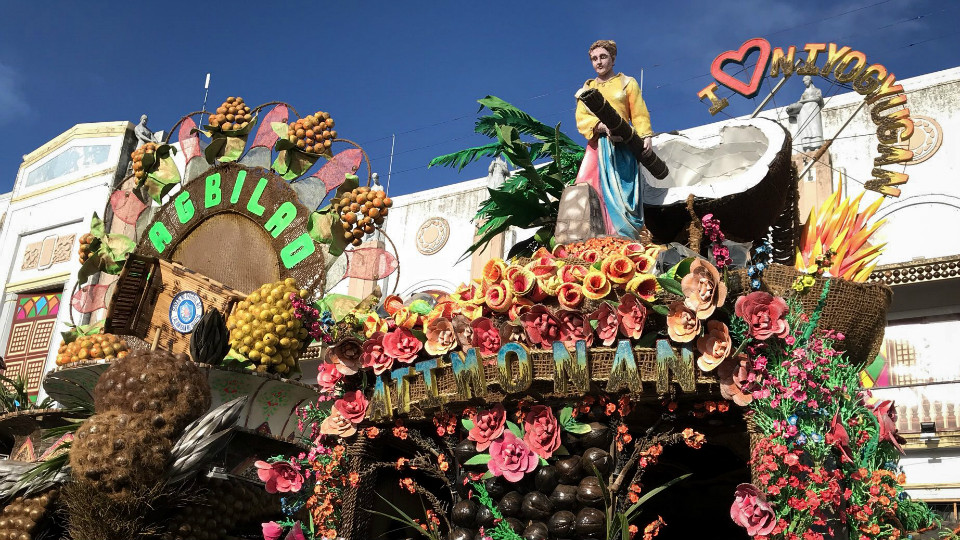 Local officials say total sales of booths selling local delicacies and products have reached P17 million

QUEZON, Philippines – For the local people of Quezon, it's that time of year again.
Since 2013, the provincial government of Quezon celebrated the Niyogyugan Festival a celebration that is held every year in August in recognition of the abundant harvest of coconuts, the province's most important product.
The festival aims to unite all the municipalities of Quezon and to promote the coconut industry as well as other local delicacies and products. T his year, the festival runs from 9 August to 20 August.
Among the highlights of the festival were the booths of cities and towns, all decorated with coconut:



Quezon & # 39; s supervising agronomist Redem Querubin said the total sales of the expo reached P17 million ($ 318,919.42) * on 16 August.
Querubin said that Infanta's suman (rice cake) was the best-selling laundry product, followed by General Naka's calamansi, Buenavista's danggit and Real's crabs. The famous long ganisa of Lucban City and Pancit Habhab were also among the best-selling foods.
"Last year our record stood at P20 million, by which time, with a few days left, we think we can surpass that, P2 million daily sales this year," Querubin said on Saturday, August 18.


The festival site is full of visitors during the day, but more people come at night, when the booths are illuminated in colorful lights.
According to Alberto Bay Jr, the acting provincial head of tourism, an average of 60,000 people from all over Quezon and nearby provinces visited the festival daily.
"We have invited all the barangays, cities and municipalities around Quezon. If you ask them, there is a level of awareness in terms of their products," said Bay. .


"This year the booths are truly leveled & # 39; in terms of their designs. Their products are also now better presented. See, the advantage of holding this festival is that they learn how to better presentation of products, "he added.
On Sunday, August 19, the province also celebrates the 140th birthday of the late President Manuel L. Quezon.
The Grand Float parade will take place on Sunday at 3 pm, and a street dance contest will take place at the same time as they march on the street. – Rappler.com
* $ 1 = P53.31
Source link