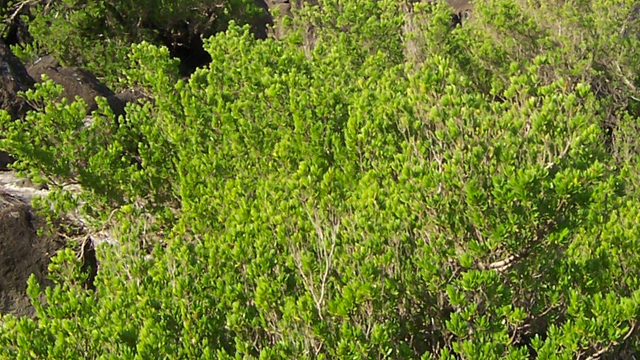 The environmental service seizes 34 bags of endangered Philippine desire

MANILA, PHILIPPINES – The Ministry of Environment and Natural Resources (DENR) grabbed 9 bags of illegally collected stems from the endangered Philippine funeral in Quezon last August.
DENR & # 39; s Philippine Operation Group ivory and illegal game, also known as Task Force POGI, took up at least 6 bags containing freshly cut bantigue stems, and several others contained dried stems that were often used as raw materials for accessories and firewood.
The seized bags of bantigue were estimated at about P300,000 ($ 5,624.14).
The suspect was identified as the 39-year-old bonsai trader Pedrito Fabros who was caught red-handed during an operation in a private house in Barangay Umiray, General Nakar, Quezon.
The DENR has already filed a case against Fabros for violating provisions of Republic Act (RA) No. 9147 or the Law for the protection and protection of wild animals.
The collection, sale and transport of endangered and exotic species in the wild, such as bantigue (Pemphis adicula) are prohibited under RA 9147 and punishable by a prison sentence of 6 years and a fine of up to P200,000 ($ 3,749.73).
The DENR also investigates possible violations of Presidential Decree No. 705 or the revised Forest Code of the Philippines.
DENR secretary Roy Cimatu said that the government remains resolute in the fight against poaching and illegal trade in wild animals.
"We will continue to hunt for perpetrators who use the natural resources for illegal purposes and for their own selfish interests," Cimatu said.
Bantigue, widely used for making bonsai, is mentioned in the DENEM ordinance 2017-11 under the category of endangered Philippine plants. It is also part of the Red List of endangered species of the International Union for the Conservation of Nature. – Rappler.com
P53.34 = $ 1
Source link