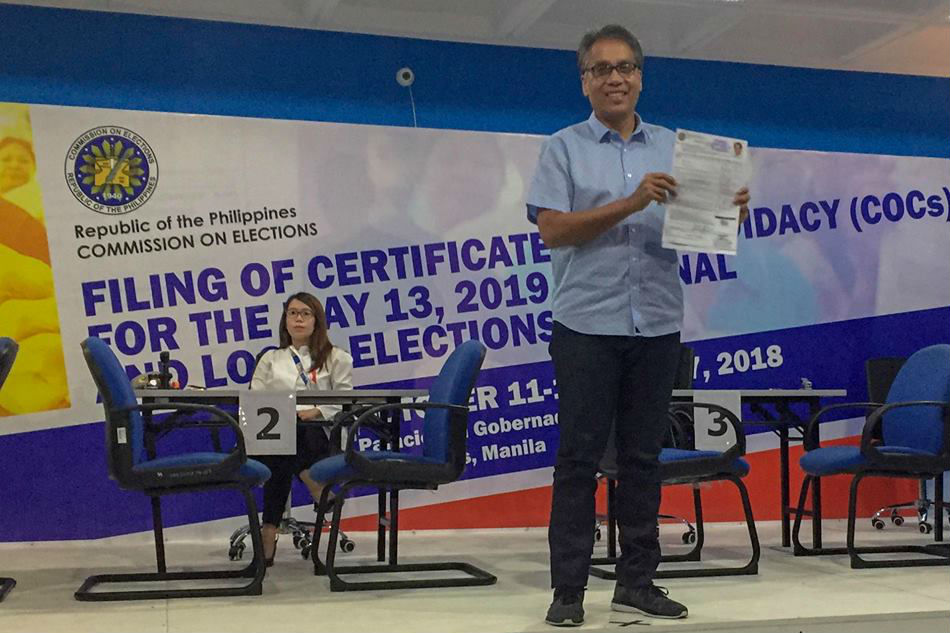 MANILA-Mar Roxas, who has failed in his bids for the presidency and vice presidency, has submitted his certificate of candidacy for the position of senator.
Roxas, who runs under the Liberal Party, submitted his COC to the Commission for Elections on Intramuros on Tuesday for the mid-term elections of 2019.
The former legislator has held various positions in the government, a resume in which 7 years is in the Lower House and 6 years in the Senate.
He got the chance to become president in 2010, but made way for his friend Benigno Aquino III, who eventually won.
Roxas was vice president that year, but lost to former Makati mayor Jejomar Binay, although he still held key positions under the Aquino government.
For 16 months, Roxas led the Department of Transportation and Communications before being appointed Internet secretary to replace the late Jesse Robredo.
As a member of Aquino's Cabinet, Roxas was criticized for his failure to improve the MRT and for the relief of his office in the aftermath of supertyphon Yolanda in 2013.
He also said earlier in an earlier interview that he considered his dismissal as internet secretary after police officers excluded him from the Mamasapano operations that led to the death of 44 police officers.
Source link