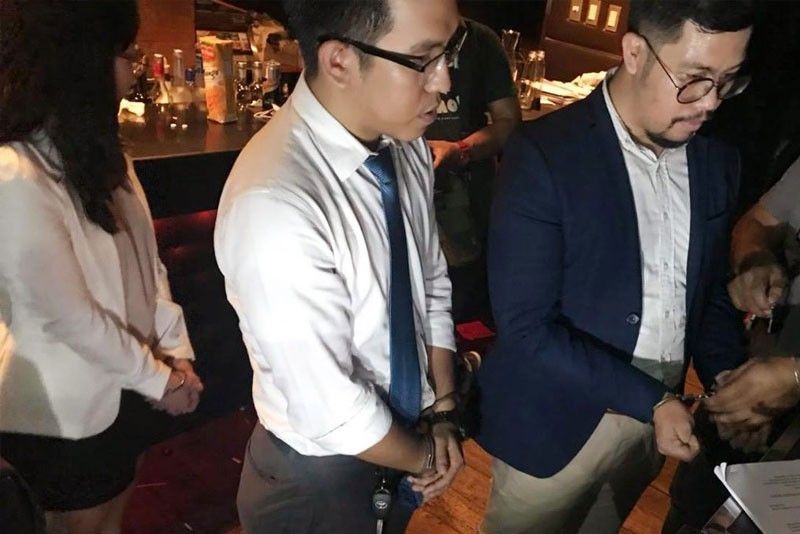 House search for arrest lawyers lawyers in Makati wanted
Kristine Joy Patag (philstar.com) – August 22, 2018 – 2:27 PM
MANILA, THE NETHERLANDS – Two legislators applied to the committees of the House of Representatives on justice and good governance and public accountability on Wednesday to carry out a legislative inquiry into the bar visit in Makati last week.
Republicans Salvador Belaro Jr. (Ang Edukasyon party list) and Doy Leachon (Oriental Mindoro) served House Resolution No. 2086, in which they commissioned the committees "to investigate, to support legislation, the recent arrest by the Philippine national police of three lawyers while representing their client during a robbery in Makati City."
Belaro is a former dean and former commissioner for bardiscipline of the Integrated Bar of the Philippines.
Lawyers Lenie Rocha, Jan Vincent Soliven and Romulo Alarcon were arrested last Thursday while the police conducted a search at TIME in Manila, a bar in Makati City.
The police said the lawyers "intimidated" them while conducting a search in the bar that had been robbed before.
According to Diane Desierto, partner at the law firm Desiserto and Desierto, he emphasized that the three lawyers were in the bar "to only check the execution of the search and inventory as part of standard procedures."
Makati agents, on Friday, filed criminal raps, including a complaint about constructive property & # 39; illegal drugs – against lawyers.
"The above-mentioned incident is very irregular given that the arrested are lawyers who are officers of the court and who are only at the place of the raid to carry out their duties as counsel for the said establishment," said the two solons. .
They also said that the incident has a "serious implication for compliance with fundamental constitutional rights."
The lawmakers emphasized that the three arrested lawyers were at the bar to perform their duties as a court officer. "[A] repetition of the irregularity mentioned must never be approved because of the chilling effect of the rule of law, "read the resolution.
The incident also led to criticism from the Integrated Bar of the Philippines and other lawyer groups. The Commission on Human Rights has launched its own investigation into the incident.
Palace, police, Ping-back police
The presidential spokesman Harry Roque, a former professor, defended the police and said that the lawyers "need a refresher course on what lawyers can and can not do".
His former colleagues at the UP College of Law, however, said: "It engages the imagination how these three young lawyers could have used tactics to prevent or prevent the police from doing their job."
Director-General Oscar Albayalde, head of the Philippine national police, supported the Makati agents and said there had to be a "compelling reason" for the detention of the lawyers.
Senator Panfilo Lacson, a former head of the police, also urged the public to first hear the side of the police before criticizing. He added: "There is such a thing as suspicion of irregularity."
Source link