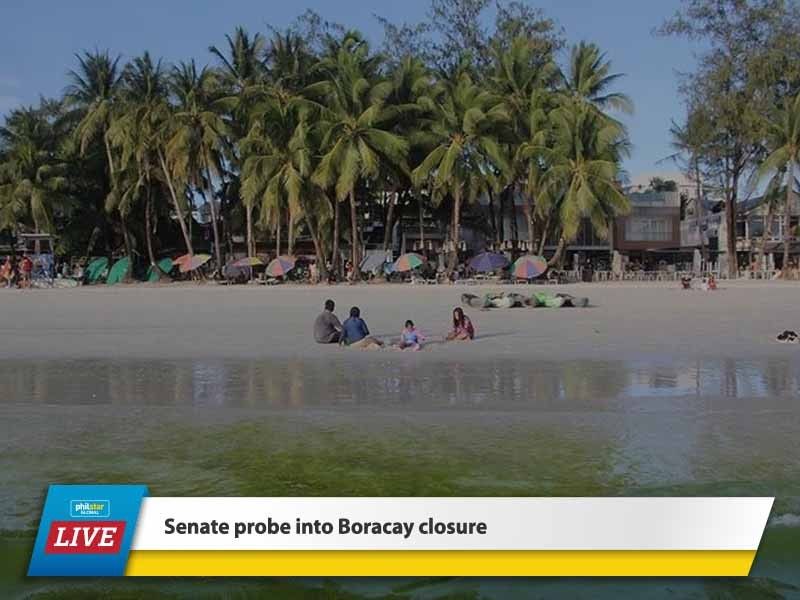 LIVE: Senate probe in Boracay closure
PhilstarLIVE (philstar.com) – August 20, 2018 – 12:19 pm
MANILA, Philippines – The Senate Environment and Natural Resources Committee has launched an investigation into the closure of Boracay Island.
The panel of the Senate leads the hearing with other committees, tourism and the local government.
These Senate committees will discuss the following resolutions:
Postscript Res. No. 313 – Zero Tourism Waste Policy
Postscript Res. No. 393 – Degradation and pollution of Prime Island beach destinations and other coastal recreation waters
Postscript Res. No. 633 – Serious pollution in Boracay
Postscript Res. No. 640 – Non-compliance with environmental rules, regulations and regulations by countless Boracay branches
Postscript Res. No. 715 – Order from the government to close the island of Boracay for six months
Postscript Res. No. 646 – Procedures for the approval and monitoring of environmentally-critical projects
Postscript Res. No. 14 – Compliance with environmental laws
View the hearing LIFE starting at 10 hours on Monday, August 20, 2018.
Source link