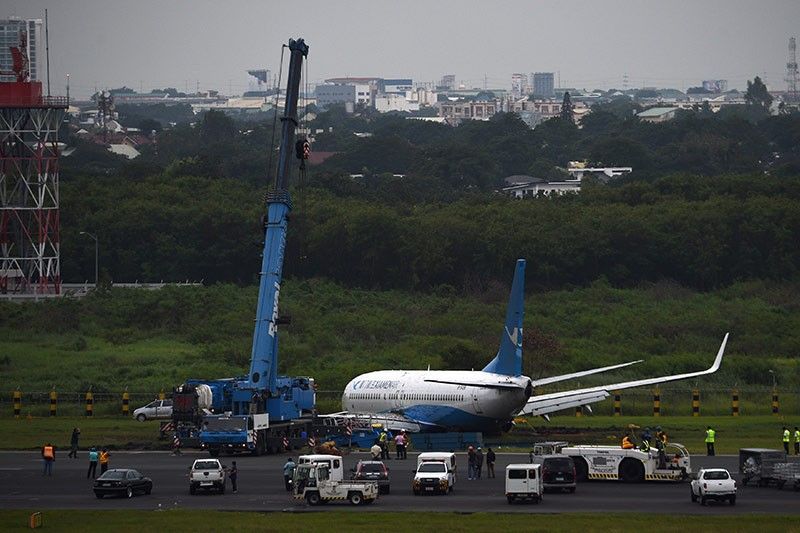 NAIA accidents on the runway must develop other airports – senators
Gaea Katreena Cabico (philstar.com) – August 20, 2018 – 7:12 PM
MANILA, PHILIPPINES – The recent catastrophe at Ninoy Aquino International Airport demonstrates the need to relieve the country's main gateway and to develop other air transport centers.
Legislators stressed this point days after a Xiamen Airlines plane slipped from NAIA's main runway last Thursday. The incident led to cancellations of flights and delays, affecting thousands of passengers.
Sen emphasized in a statement. Aquilino "Koko" Pimentel III the requirement to have at least two major air hubs similar to the Haneda and Narita airports in Japan.
"We need two airports as our main international gateways: NAIA can meet South Metro Manila and South Luzon to meet Bicol and Clark to meet the needs of passengers from North Metro Manila and North Philippines," said Pimentel.
He noted that both hubs could share the handling of travel and logistics flows with the Visayas and Mindanao.
Pimentel said that the "underutilized" Clark airport could provide service for the transfer of international passengers.
"If you go to the province via a connecting flight and you do not have to stay in Manila, then Clark International can be a better transfer point, proposals such as these can work and have to be tried," he said.
The senator also said that the development of the Clark airport should be a central part of the Build, Build, Build program of the Duterte administration.
"An integrated transport system is needed to fully realize Clark's potential, we need a convenient high-speed network from Pampanga to Manila, as well as more viaducts and wider NLEX lanes," said Pimentel.
READ: Xiamen Airlines says sorry about NAIA accident on the runway
Revival of Subic airport
Senator Richard Gordon, for his part, said that the last incident at NAIA emphasized the need to speed up the reopening of Subic Bay International Airport.
Not only passengers, but also airlines and companies that trade and trade tolerate, were hit by the closure of the main road of NAIA, he noted.
"As it was, passengers from canceled flights remained stranded in the NAIA until Sunday and were awaiting announcements of their flights.If the SBIA had already been opened, flights could have been diverted to the two airports – SBIA and CIA," said the former chairman and manager of the Subic Bay Metropolitan Authority.
Last July transport secretary Arthur Tugade again drove the plan to restore the Subic airport.
"I think the airport will be operational on time, maybe it will be operational before the first … second quarter next year," he said.
READ: Tugade: Subic Airport can be operational against Q2 2019
Source link