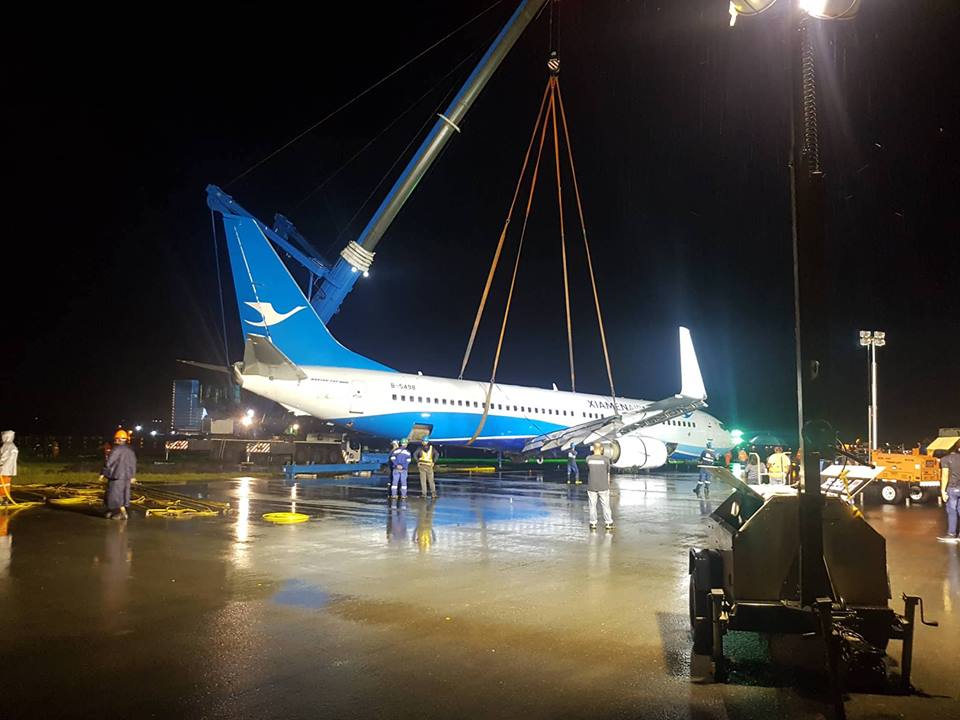 MANILA, PHILIPPINES (UPDATE) – Airport authorities finally reopened the runway at Ninoy Aquino International Airport (NAIA) after 11 am on Saturday, August 18, after the removal of a Chinese airliner that landed on the runway earlier this week slipped
The Manila International Airport Authority (MIAA) announced the reopening of the runway almost two days after a Xiamen Air plane slipped on NAIA international runway 06/24 on Thursday night, August 16.
The MIAA had a 12 afternoon "last extension" of the NAIA runway on Saturday. The plane was removed early on Saturday morning, but the runway still had to be removed from debris and other foreign objects for safety reasons.
MIAA General Manager Ed Monreal apologized to passengers who were hindered by the temporary runway closure. (READ: Canceled flights on NAIA accident, 18 August)
Authorities previously announced that airport operations would resume on Friday, August 17, at noon. But this was later moved to 4 pm, then at 7 pm and on Saturday at 5 am and finally at noon.
Airport authorities had difficulty removing the aircraft, because the ground in the area where the aircraft landed, was mitigated by the rain, a challenge to pick up.
A total of 135 flights were canceled in all 4 terminals on Friday, August 17, while 17 were diverted to Clark, Cebu, Bangkok in Thailand and Ho Chi Minh City in Vietnam.
As a result of the cancellation of the flight, thousands of passengers were stranded at various airports across the country. – Rappler.com
Source link