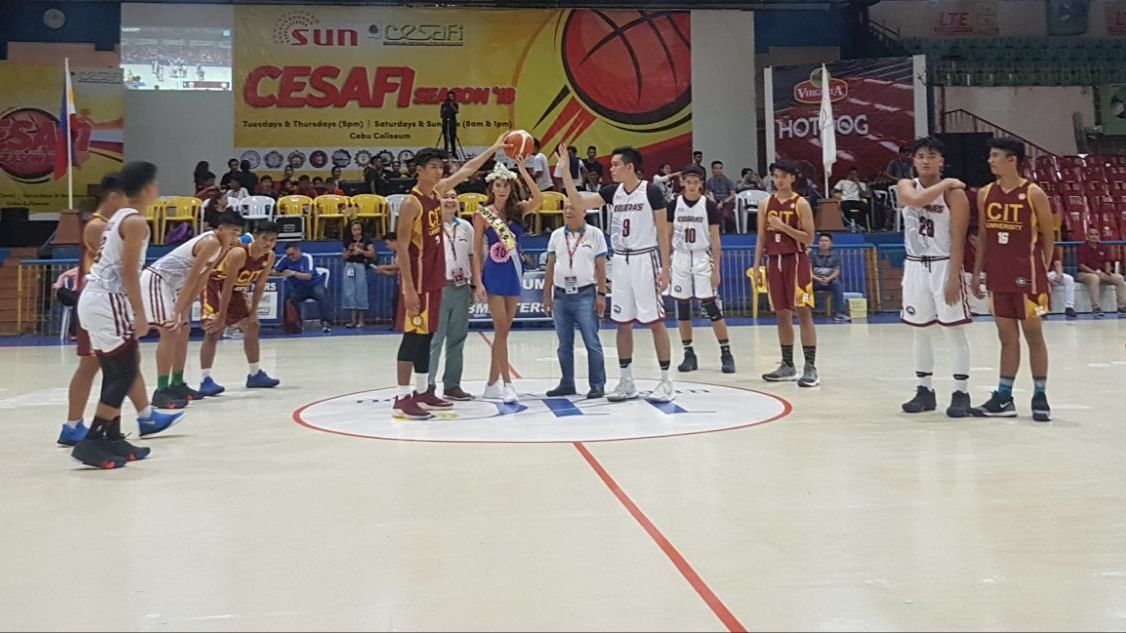 The 2018 season of the Cebu Schools and Athletic Foundation Inc. (Cesafi), with the theme 'Cesafi @ 18 Millennial and Beyond', unfolded Saturday in the Cebu Coliseum.
Cesafi is the largest cage department in the south of the Philippines that produced the reigning four-time PBA MVP June Mar Fajardo and Ginebra big man Greg Slaughter.
University of the Visayas (UV) wants to defend the title that won last year at the expense of the University of Cebu. The Green Lancers swept the Webmasters, the alma mater of Fajardo, to repeat as champions and will shoot a three-turf this season.
The participating teams took part in a parade during the opening ceremony on Saturday. But the highlight of the festivities was a unique dance ensemble of all dance groups of the school, called "Grand Palabas" instead of the usual individual dance performances.
A game between Southwestern University-Phinma Cobras and the Cebu Institute of Technology University ushered in the new basketball season with the Cobra's that stretch their muscles against the Wildcats, 87-53.
In the 2018 season of Cesafi, which Sun Cellular as its presenting partner, 15 sporting events will take place, as well as 14 academic and cultural competitions.
The competition also has a new member in the University of Cebu Lapu-Lapu / Mandaue (UCLM). The Sisters or Mary School-Boystown, meanwhile, will serve as a guest team / member.
JC Ansis from ESPN5 contributed to this report.
Source link