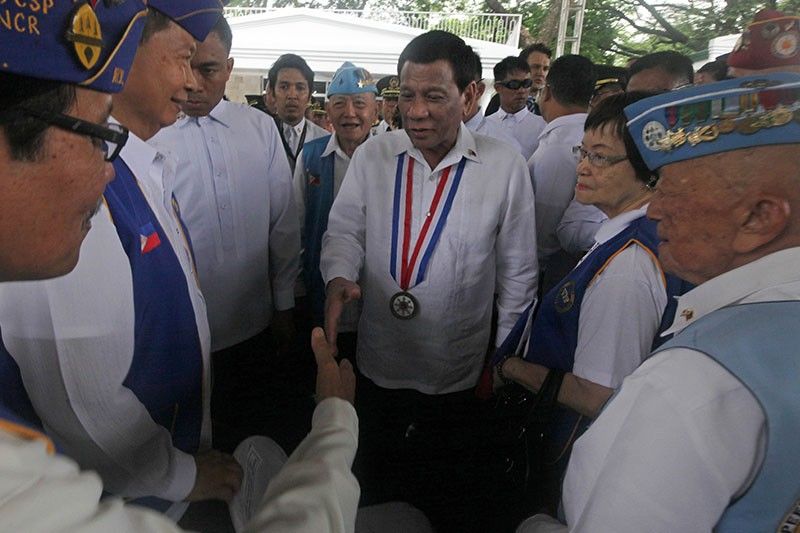 Nothing wrong with the retreating police, military officers who came to Duterte in Israel – Palace
Patricia Lourdes Viray (philstar.com) – August 28, 2018 – 2:54 PM
MANILA, PHILIPPINES – There is nothing wrong with President Rodrigo Duterte's decision to bring politicians and military officials to his next visit to Israel next month, Malacañang said Tuesday.
Presidential spokesman Harry Roque said that enhanced cooperation will also be discussed during the chief executive's visit to the country in the Middle East.
"The inclusion of them, of course, as part of a gesture of appreciation, is part of the reason why they will join the journey, but it is clear that for a security staff a trip to Israel is accompanied by cooperation and mixing of Israel's security forces to allow our men in uniform to benefit from Israel's experience, especially in their fight against extremism and terrorism, "Roque said in a press conference.
Roque said this in response to Senator Panfilo Lacson's statement that Duterte had actually meant "goodwill" when he said his soldiers and police officers would retire as a "reward" for their service to Israel.
The senator pointed out that every official presidential trip abroad should have a better goal than to be a "gift" for everyone in the government.
"The reason is clear because it's simple – government officials are always expected to do their best – rewards for the more deserved come in the form of promotions, prizes, even a pat on the back," Lacson said in a statement.
Referring to the President's earlier visit to Russia, Roque said that the soldiers and police officers will have their own agenda in Israel.
"For example, in Russia there was a separate meeting between the men in uniform with their counterparts, so they have their own agenda when they get there," Roque said.
The men in uniform have their own schedule and schedule aside from Duterte's agenda, Roque added.
Duterte will officially visit Israel from 2 to 5 September, the first to be established by a Philippine leader since the diplomatic ties between the two countries in 1967.
The president will meet with Israeli Prime Minister Benjami Netanyahi to discuss how links can be made on matters such as security and counterterrorism, according to the Ministry of Foreign Affairs.
Source link