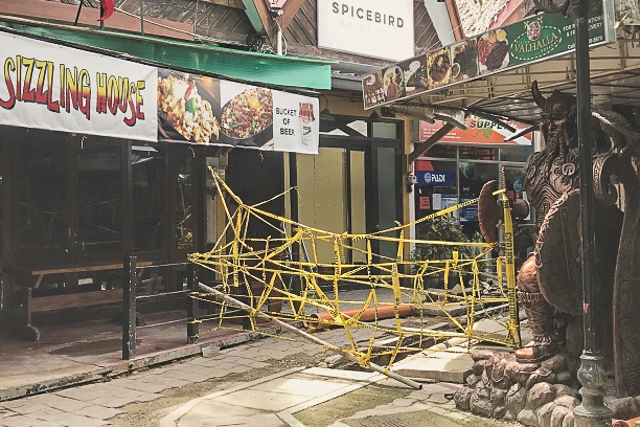 The one-stop-shop is now open until 7 September instead of the original deadline of 25 August

MANILA, PHILIPPINES – The intercommunal of the Boracay working group has decided to extend the operation of its one-stop-shop by two weeks to give companies more time to meet the requirements needed to continue the activities.
The one-stop-shop is now open until 7 September instead of the original deadline of 25 August. (IN PHOTO & S: Companies & # 39; Dead & # 39; in Boracay)
"[The] Department of Tourism (DOT) gets final approval with requirements, "said environment minister Roy Cimatu on Thursday, August 23rd.
"We also call on the public to wait for the announcement that compliant and accredited institutions will initially be able to operate on October 26 before continuing with their own reservations," he added.
The one-stop-shop offers companies the possibility to make demands, such as a mayor's license, barangay approval, building permits, annual registration of the Bureau of Internal Revenue, rubbish dump, sanitary license, tax exemption of real estate, eviction of the social security system and use permit. (READ: DENR suspends compliance certificates from Boracay companies)
Companies must also receive an environmental compliance certificate, a certificate of non-coverage and a discharge permit so that they can continue their activities.
The expansion is still quite far from what some stakeholders have requested. Boracay Foundation Incorporated called on Cimatu to extend the one-stop shop to October.
"Consistent with the convenience of president's business law [Rodrigo] Duterte, it is only fitting that the responsible authorities bring the services of the government closer to the people ", said the foundation in a statement.
"Easy access to the members of the different bodies will not only help the stakeholders, but will also help minimize the risk of corruption, since the operations are very transparent."
Boracay Foundation also said that companies need more time and they are very willing to meet the requirements.
"Once the [one-stop shop] no longer works, all transactions are carried out in Iloilo, on a normal day 5 hours, but given the roadwork that is being done on a considerable part of the road to Kalibo, the travel time would be extended to 6 to 7 hours, "said the foundation .
"Transacting in Iloilo means extra physical and financial costs – transport, food and accommodation – that business people simply can not manage on this point." – Rappler.com
Source link