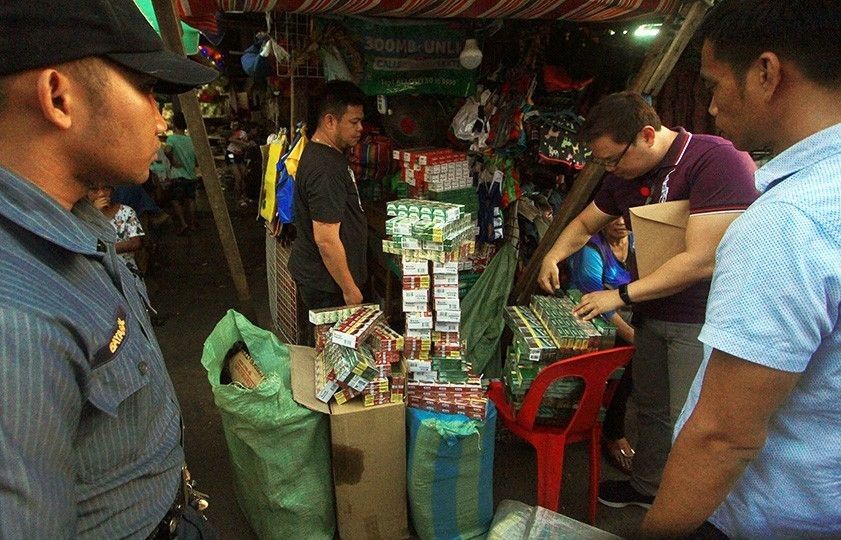 P200 million fake cigarettes seized in Nueva Ecija
Evelyn Macairan (The Philippine Star) – 21 August 2018 – 12:00
MANILA, PHILIPPINES – At least 17 Chinese civilians were arrested and counterfeit cigarettes and tax stamps and raw materials valued at around P200 million were seized at a warehouse in Gapan, Nueva Ecija, at the weekend.
The suspects – 16 men and a woman – were handed over to the Philippine national police and the immigration office yesterday.
Office of Customs Commissioner Isidro Lapeña said that they have performed the operation after receiving reports that the warehouse produces 400 master cases per day with counterfeit cigarettes, which are packaged as Jackpot, Champion and Mighty.
Gapan Mayor Emerson Pascual said that the owner of the warehouse, identified as a certain Chito Baronza of Metro Manila, did not have a business license.
Filemon Yogi Ruiz of the BOC enforcement and security service said the warehouse and its employees had been under supervision for three weeks. – Raymund Catindig
Source link