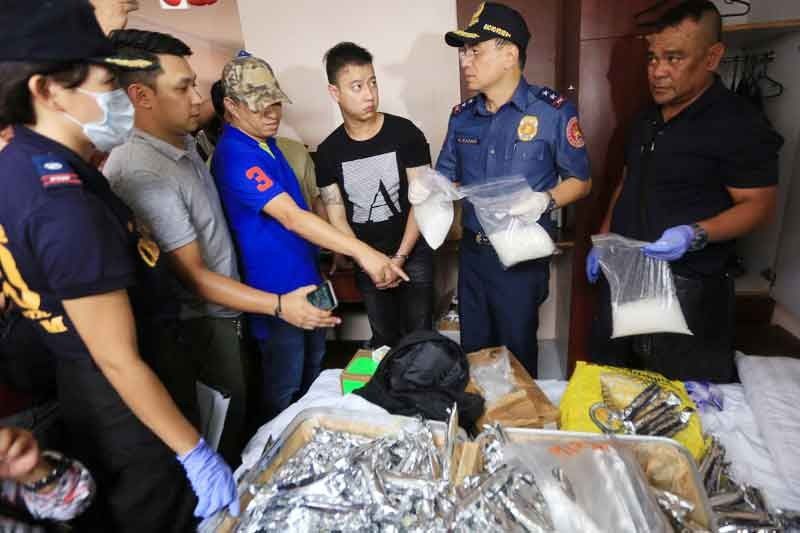 P40 million shabu, ammunition confiscated in hotel Binondo
Rey Galupo (The Philippine Star) – August 25, 2018 – 12:00
MANILA, THE NETHERLANDS – Police seized 40 million pounds of methamphetamine hydrochloride or shabu and at least 20,000 assorted bullets during a raid in a hotel room – occupied by a Taiwanese man suspected of gunfire – in Binondo, Manila yesterday morning.
A team led by Chief Police Officer, Manila Police District, raided Room 506 of Good Life Hotel after Chong Chin Hao (31) tried to escape from agents who chased after 10 am.
Policemen found the shabu in a box, the bullets and a suitcase with 385 pieces of foil, presumably a precursor chemical used in the manufacture of illegal drugs.
Anduyan said that Hao's arrest was a product of more than a few weeks of gathering information and monitoring the suspect.
A source told The Star that Anduyan ordered the surveillance after receiving information that Hao was involved in the transport of weapons and ammunition to Taiwan.
He said that Hao was followed by a meeting with "Chinese-looking men" in Pasay City.
"Hao felt that he was being stalked and tried to slip through the back door of the hotel, but met a policeman who was part of the team, so he walked upstairs," he added.
The team chased Hao and forced the door to open just as he was about to close it.
Head director Guillermo Eleazar from the headquarters of the national metropolitan region came on site and inspected the seized objects.
It was difficult for Probers to communicate with the suspect because Hao did not speak Filipino or English.
Anduyan said that they are carrying out a follow-up operation to capture Hao's cohorts.
"We still have to determine the size of the syndicate and the nature of its operation," he said.
Source link