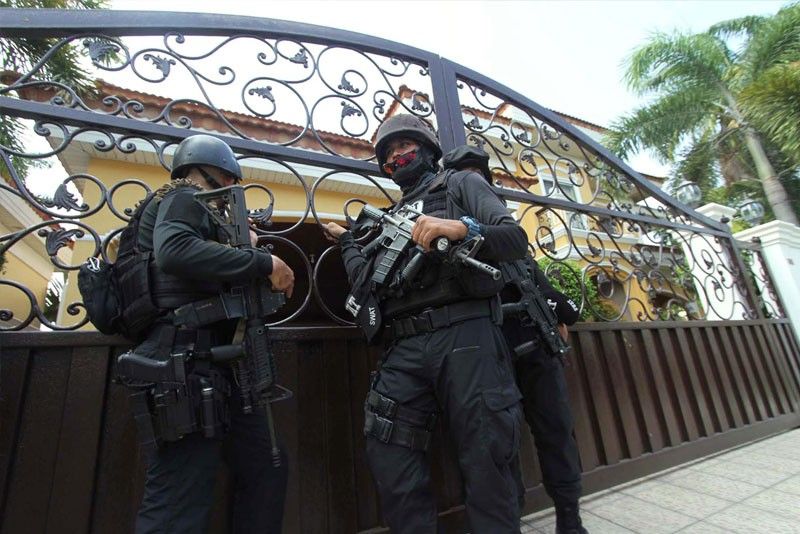 Ermida Moradas (The Philippine Star) – August 21, 2018 – 00:00
MANILA, Philippines – Police officers have not arrested businessman Peter Lim in his homes in Cebu City yesterday.
Lim was not around when law enforcement officers issued a warrant for arrest at his homes in Barangays Mabolo and Banilad in Cebu City.
The police said that only the caretakers and at least 10 house-helpers were present in the house of Lim at Sto. Niño village in Barangay Banilad.
One of the caretakers claimed that Lim has not visited the house since last year.
Chief Inspector Henrix Bancoleta, deputy head of the police information branch of the city of Cebu, said that they have received information that Lim has visited the house.
"Palipat-lipat kasi siya … May information tayo after umuuwi siya dito kaya nag-verify tayo. Negative. Nagpasalamat tayo sa attendant kasi cooperative," Bancoleta said.
He said they would continue to follow Lim's residence.
Chief Inspector Dindo Juanito Alaras, head of the Mabolo police station, said they would also check the properties and outlets of Lim in Cebu City.
Central Visayas police had previously said that they guard Lim's five houses in Cebu.
Makati City Regional Trial Court Branch 65 judge Gina Bibat-Palamos issued the arrest warrant on 14 August.
Lim was accused of two counts of conspiracy to commit illegal drug trafficking, along with Kerwin Espinosa, Marcelo Adorco and Ruel Malindangan and several others on 10 August.
The court also issued a mock conviction against Lim to prevent him from leaving the country.
Records at the Office of Immigration show that the businessman stays in the country.
Source link