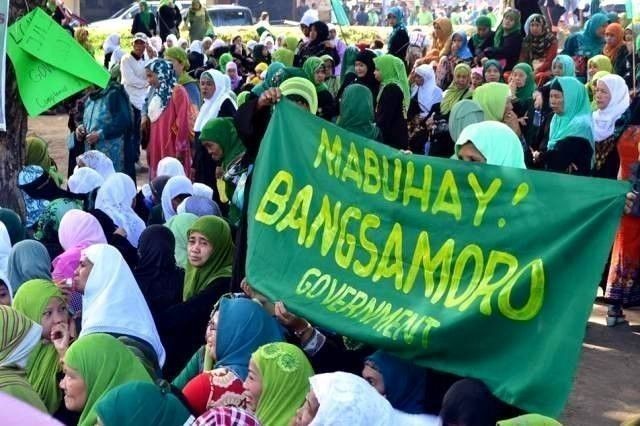 Popular vote for the Bangsamoro region adopted on 21 January 2019
Sheila Crisostomo (The Philippine Star) – 6 September 2018 – 12:00
MANILA, PHILIPPINES – The Commission for Elections (Comelec) will hold the plebiscite for the establishment of the autonomous region of Bangsamoro on January 21 in areas in Mindanao that are considered for inclusion.
On the basis of a memorandum signed by Comelec deputy executive director for operations Bartolome Sinocruz Jr., the electoral committee set the date of the referendum on the third Monday of January next year.
"At the meeting of Comelec and banc, held on August 29, it was decided that the date of the popular vote to ratify the Bangsamoro Organic Law (BOL) will be on January 21, 2019," Sinocruz said.
According to Comelec spokesman James Jimenez, the plebiscite period runs from 7 December 2018 to 5 February 2019.
Jimenez added the campaign period from December 7, 2018 to January 19, 2019.
"The public is further reminded that special registration activities in the Bangsamoro Core Territories will be conducted from 11 to 13 September 2018," said Jimenez.
He assured that the preparation and conduct of the plebiscite will not affect the midterm polls of May 2019.
"Note that the elections will take place just after many of the major preparations for 2019 have been completed, around December and just before the planned launch of the campaign," he said.
Jimenez said that the timing of the plebiscite & # 39; actually good & # 39; is, even if there will be interim elections four months later.
An eye for inclusion are the current provinces under the autonomous region of Muslim Mindanao – Basilan, Lanao del Sur, Maguindanao, Sulu and Tawi-Tawi.
They are also looking for the inclusion of 39 barangays in North Cotabato, six municipalities in Lanao del Norte and the cities Cotabato in Maguindanao and Isabela in Basilan. – With John Unson, Michael Punongbayan
Source link