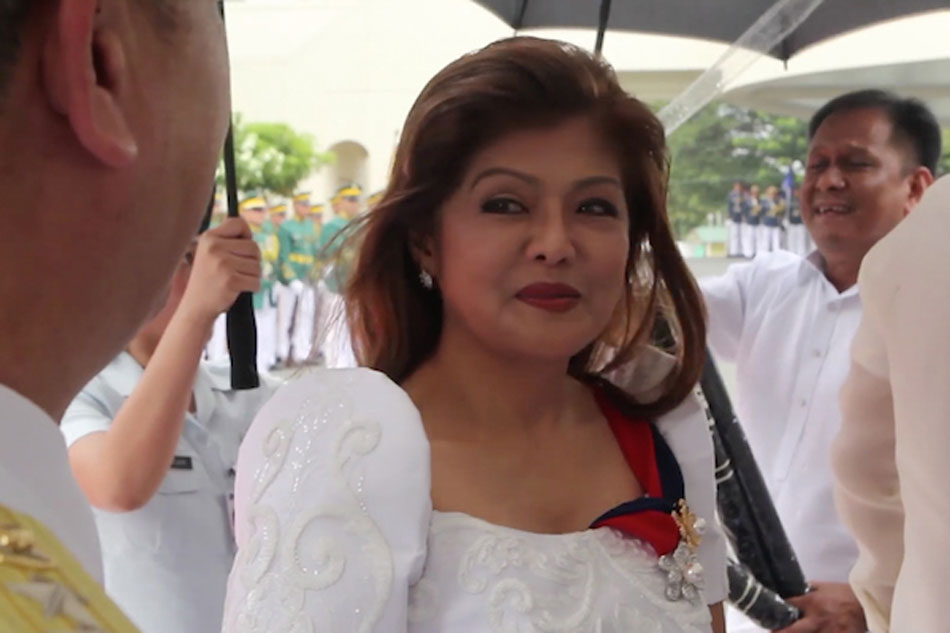 Ilocos Norte Gov. Imee Marcos on Saturday ignored calls for her family to apologize for the military rule the country imposed on her father, the late president Ferdinand Marcos, and said the matter is already a non-issue.
"Ay patay after & # 39; yang storya after & # 39; yan, dedma na. Dedma na & yang storyang & yan," Marcos told reporters in Batangas.
This, after Senator Francis Pangilinan said that the Marcos family must first apologize before Filippino's "can continue" with martial law.
"How can those who were unjustly detained, tortured and murdered continue if there is no remorse, no reconciliation, no acceptance and acknowledgment of wrongdoing on their part?" Pangilinan said in a statement released by the liberal party.
"Apologies and express regret first before we talk about going further."
Pangilinan made the statement after Marcos had said that Filipinos who continue to struggle against her family must continue.
"The millennials have switched to other problems. I certainly hope that politicians, even those who are older or at my age will continue to learn the lessons of political unity, reconciliation and ultimately, forgiveness," Marcos said Tuesday.
Marcos visited the city of Rosario in Batangas to announce her senatorial bid for the mid-term elections of 2019.
– With a report from Mariz Laksamana, ABS-CBN News
Source link