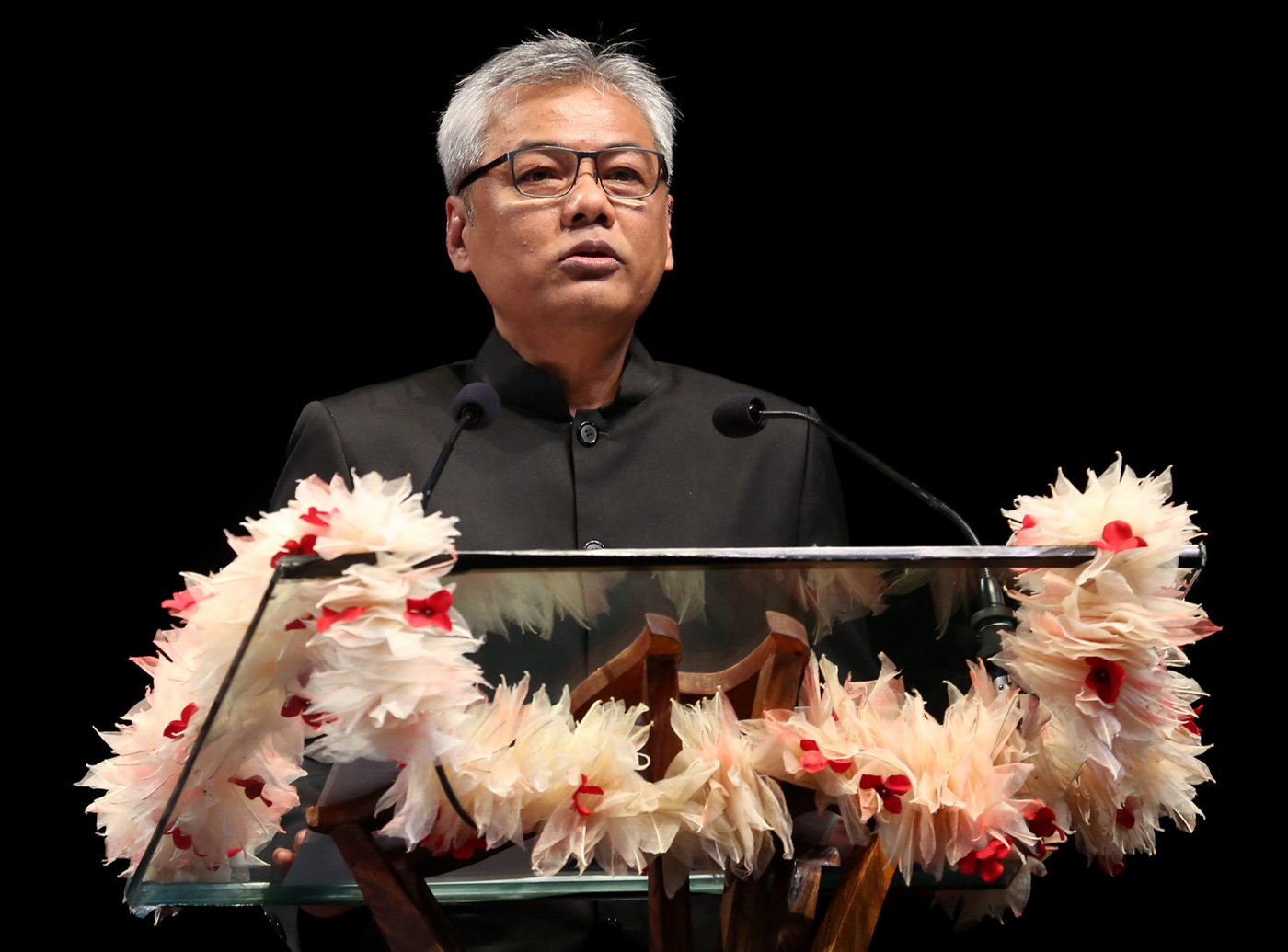 Youk Chhang, recognized for his work in documenting the atrocities of Khmer Rouge in Cambodia, says that remembering the mistakes of the past & # 39; the path to justice & # 39; is

The 6 recipients of the prestigious 2018 Ramon Magsaysay Awards were officially recognized during the presentation ceremonies at the Cultural Center of the Philippines on Friday 31 August.
Among the winners is Youk Chhang in Cambodia. He was rrecognized for his work in documenting Khmer Rouge atrocities to achieve justice for victims, preserve the history of the country and achieve collective healing.
Here is the full text of his speech, as provided by the Ramon Magsaysay Award Foundation.
(Read also: & # 39; Forgotten is a crime & # 39;: Survivor genocide helps to heal wounds in Cambodia)
***
Salamat po. I am humbled by this most prestigious award. When I receive it, I am reminded of a thought that I often have as a survivor: if you have survived genocide, you are blessed in many ways. You can start again. You will find a place to live, find a job, make friends and start a family. But physical survival is the easy part. You can also have bad luck in just a few ways. Genocide breaks you. Your heart hurts from the loss of the people you love. You are haunted by your memories. You feel guilty that you can only survive if so many have died. And the worst of all is that you can lose hope.
I am reminded every day by survivors and the people who plead on their behalf, not to lose hope. I take my heart into the ruthless power of survivors and the heroic, good-hearted people who help them. This prize is a reminder, on behalf of my mother and all mothers in Cambodia who have survived the genocide, of the friendliness of the Filipinos. The Filipinos opened their country for Cambodian refugees in the wake of the collapse of the Khmer Rouge regime in the 1980s. The Philippine government and the people, along with other countries, including the United States, came to the opportunity to help us. By receiving this prize, I would like to take this opportunity to thank the Philippines for their kindness at the time. Your help to the Cambodian people was a shining example not to give up hope.
I also want to say that it is important to remember the mistakes of the past. We must remember mistakes as a decisive act at all levels of society, from individuals to communities and governments. Remembering mistakes is not easy because it requires us to consciously accept additional pain in the present so that our children will not experience our mistakes again in the future. But this is the path to justice. Righteousness will always begin and end with the duty of remembrance.
Again, salamat po, mula sa kaibuturan ng aking puso. – Rappler.com
Read the speeches of other recipients of the Ramon Magsaysay Awards 2018:
Source link