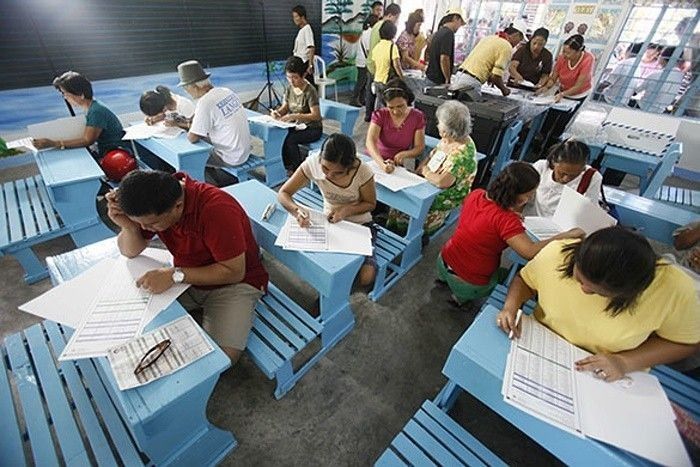 SWS: 8 out of 10 Filipinos are satisfied with Philippine democracy
Gaea Katreena Cabico (philstar.com) – October 5, 2018 – 09:53
MANILA, PHILIPPINES – Most Filipinos are satisfied with the way democracy works in the country, according to the latest poll of Social Weather Stations.
The survey, conducted from 15 to 23 September, showed that 84 percent of adult Filipinos say they are satisfied. This is six points above the 78 percent that was logged in March 2018.
Satisfaction with democracy was greatest with & # 39; committed democrats & # 39; with 88 percent, followed by & # 39; conditional authoritarians & # 39; with 80 percent and & # 39; indifferent & # 39; with 74 percent.
Democracy is still the best form of gov & t; t for Filippino & # 39; s
The poll of September 2018 also showed that the majority of Filipinos prefer democracy to other forms of government.
59 percent of the respondents said that democracy is always preferable to any other form of government & # 39 ;. The part of what SWS & # 39; devoted democrats & # 39; is hardly changed compared to the 60 percent registered in June.
Twenty percent is classified as conditional authoritarians, or those who have replied that an authoritarian government in some circumstances is preferable to a democratic one. & # 39; This hardly changed from 19 percent in June. The findings of the survey come in the midst of apparent nostalgia for the state of siege and a weak but persistent appeal to President Rodrigo Duterte for a revolutionary government. explain.
Those who are "indifferent" or respond "to people like me, no matter if we have a democratic or non-democratic regime" have hardly changed in September from 19 percent to 21 percent in March.
The survey was conducted using face-to-face interviews of 1200 adults.
It has sample margins of ± 3 percent for national percentages, ± 4 percent for Balance Luzon and ± 6 percent for Metro Manila, Visayas and Mindanao.
Source link